Below are some of the published articles I've enjoyed creating. I've written extensively in the collision repair industry, but I'm always eager to expand my knowledge on a variety of topics and in other industries.
AASP/NJ's 40th Annual NORTHEAST Bigger and Better Than Ever
Tuesday, 28 March 2017 21:17 Featured in AUTOBODYNEWS With 2017 marking AASP/NJ's 40th Annual NORTHEAST Conference and Tradeshow, it comes
Read more.

23-Year-Old Female Shop Owner Runs the Show at VA Maaco
Friday, 03 March 2017 21:45 Featured in AUTOBODYNEWS The collision repair industry is known for being male-dominated, and with the
Read more.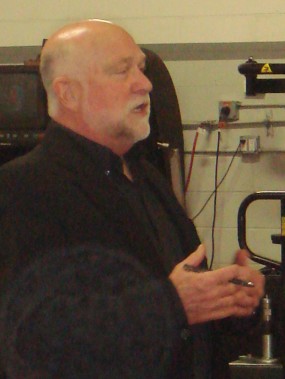 LIABRA & ABCG Meeting Covers BMW Color System and Much More
Wednesday, 22 February 2017 22:43 Featured in AUTOBODYNEWS Ed Kizenberger, Executive Director, LIABRA The Long Island Autobody Repairmen's Association (LIABRA)
Read more.

Larry Montanez Plays Devil's Advocate for State Farm Labor Rate Decreases
Wednesday, 28 December 2016 00:07 Featured in AUTOBODYNEWS Many collision repair industry professionals have taken up arms in reaction to
Read more.

What Does Photo Estimating Mean for the Collision Repair Industry?
Thursday, 07 July 2016 17:22 Featured in AUTOBODYNEWS Photo estimating is the newest hot topic in the collision repair industry,
Read more.

WIN© Honors 2016 Scholarship Recipients at Gala Awards Ceremony
Tuesday, 10 May 2016 17:20 Featured in AUTOBODYNEWS On Tuesday, May 3, during the 2016 Educational Conference, WIN members took
Read more.

CREF Urges the Collision Repair Industry to Donate to Improve the Industry's Future
Wednesday, 01 July 2015 19:19 Featured in AUTOBODYNEWS Across the country, collision repair industry training programs face jeopardy due to
Read more.

Associations Look Back on 2014
Thursday, 18 December 2014 00:00 Featured in AUTOBODYNEWS From record snowfalls in the southern U.S. to a missing Malaysian airplane
Read more.

Online Beauty Marketplace Gives Salons and Spas a New Marketing Edge
Press Release Distribution Featured in PRLOG In minutes, customers find new beauty salons, spas and deals MIAMI – July 16, 2014 – PRLog — Miami,
Read more.

Industry Observations From Erica Eversman
Sunday, 26 January 2014 17:57 Featured in AUTOBODYNEWS If you've been paying the least bit of attention to legal issues
Read more.
But words are things, and a small drop of ink,
Falling like dew, upon a thought, produces
That which makes thousands, perhaps millions, think.