Getting to Know WIN's 2020 Most Influential Women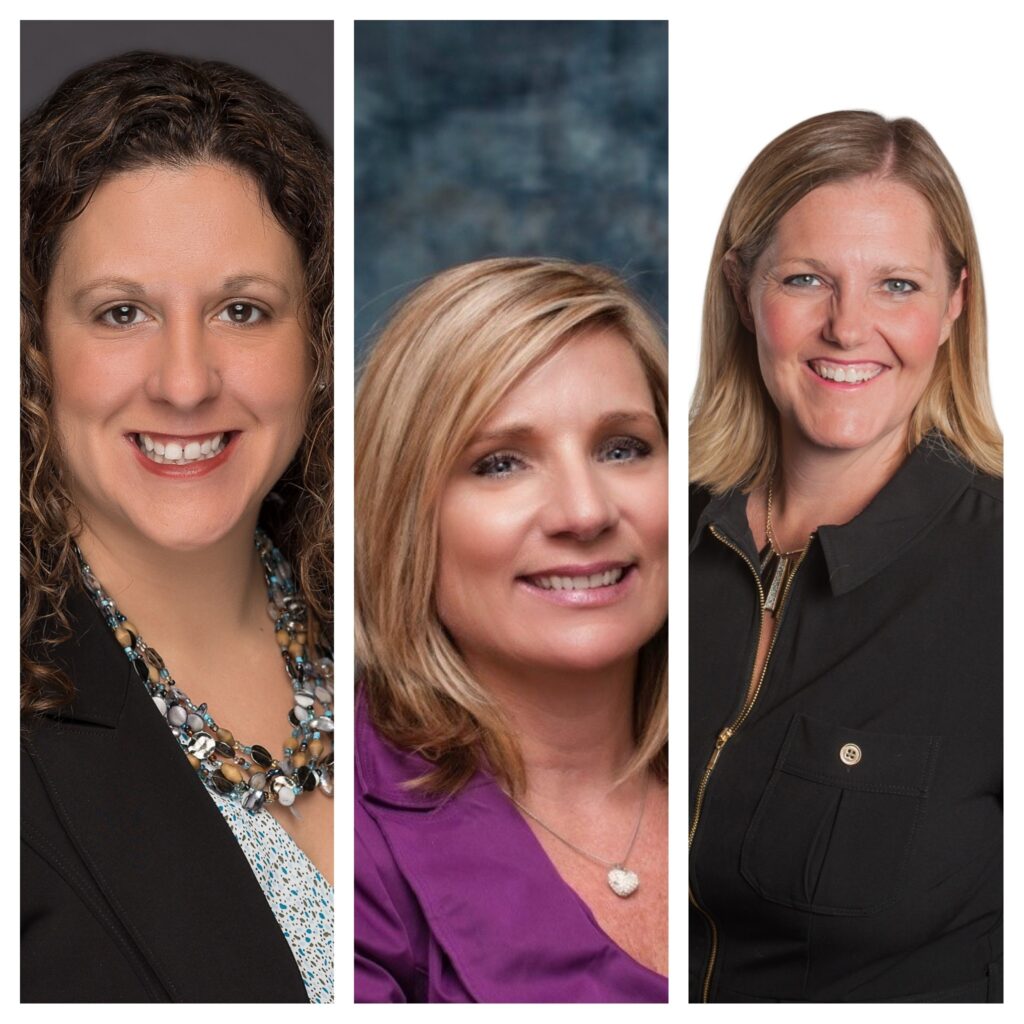 The Women's Industry Network (WIN®) recently announced that three collision repair industry professionals will be honored as Most Influential Women (MIW) in 2020. Although WIN's 2020 Educational Conference has been cancelled due to the coronavirus, the association plans to recognize these women within the next year. Originally established by AkzoNobel in 1999 and taken on by WIN in 2013, the MIW program aims to recognize women whose leadership, vision and commitment to excellence have enriched the collision repair industry.
"It is an honor to recognize these three women this year as the Most Influential Women in the Collision Repair Industry," said Marie Peevy, President Automotive Training Coordinators, a 2018 MIW Honoree, and Co-Chair of the 2020 MIW Committee. "They are strong women who support other women and are passionate about what they do. They have the ability to dream and transform while helping others in the industry, their communities and families."
The 2020 MIW honorees are Kristle Bollans, Director of Replacement Accounts at the Hertz Corporation; Sandee Lindorfer, Director with Allstate Insurance; and Christy Jones, owner of R Jones Collision 1 in Des Moines, IA.
While all these women are involved with WIN, the association does not select the MIW honorees. Established criteria focused on industry influence, professional accomplishments, mentorship and community service are considered by a panel of past MIWs that reviews the nominations and selects each year's recipients.
This year's honorees graciously agreed to discuss their careers, their involvement with WIN, and how they feel about receiving this recognition.
Christy Jones was "born into the industry." After growing up in her father and uncle's shop, she began working there full-time in 2001, taking over her ill mother's duties before moving to estimating and sales in 2004. When she purchased the shop in 2015, she became the "first solely woman-owned body shop in Des Moines," she said.
In 2019, Jones was accepted into the Goldman Sachs 10,000 Small Business Iowa Cohort 2, and she was named a NAWBO Iowa Enterprising Woman of the Year. The same year, she and a friend raised over $5000 for the Cystic Fibrosis Foundation, as well as $6000 in support of Nyame Do, an educational facility in Ghana teaching women how to sew and to become independent when they graduate.
With nearly two decades of industry experience under her belt, Jones dedicates her spare time to improving the industry's future by sitting on the collision program advisory board at Des Moines Area Community College. She is also actively involved with SCRS, CIC, the Iowa Collision Repair Association, the Iowa I-CAR Committee, and WIN.
Jones got involved with WIN shortly after it was founded when a close friend, Janet Chaney, invited her to a meeting in Phoenix. "I am a huge supporter of networks that bring people together to make themselves or their industries better. It was such a warm and welcoming atmosphere," she recalled.
Sandee Lindorfer married into the role of co-owner of a collision repair shop in 1986 and fell in love with the industry. She later worked at Gerber for four years before finding her niche at Allstate Insurance in 1996. Now a director, Lindorfer has been recognized with the Courageous Leadership Award, plus she has been the recipient of five separate Distinguished Leadership Awards.
Despite those honors, Lindorfer identifies one of her biggest accomplishments as organizing the digital operations team to more effectively settle auto claims for customers in 2017, by implementing a quick photo claims process through her team. She is also proud of her work with nonprofit organizations, GIGI and the WINGS Program, Inc.
Lindorfer had just transitioned to a new remote role and was the only female senior leader at Allstate when a co-worker suggested she attend a WIN educational conference since "it would be a good chance to work with other female leaders in the collision repair industry," according to Lindorfer, who also serves on numerous boards and committees for I-CAR, CCC, Mitchell, Copart and CREF.
"I love this industry; it's been my entire adult life, but I actually grew up around cars because my dad's hobby was racing and tinkering with cars," Lindorfer shared. "I didn't set out to be in the collision repair industry, but it's not exactly surprising. It's funny, though, that I have three older brothers, and I'm the only one involved with automotive."
Although Kristle Bollans began her career at Hertz in the airport 17 years ago, she has "never looked back" since moving to the collision repair side four years later. Since 2007, she has received the top rating on her performance review, a rating received by only the top 1% of the business, according to Bollans. She stated, "I consider this a high honor, and it is the standard to which I continuously hold myself. This is the measure which I use to look for new ways to improve myself and others around me."
Under her leadership, over 50 men and women have received promotions. "As a leader within my organization, I consider it my duty and my number one responsibility to train, develop, mentor others within the business," Bollans explained. "One of my notable successes is mentoring an employee, who was originally considering leaving the industry, through several different positions within the organization. I love the collaboration within the industry and how we all need each other to make this business a success! The industry is ever-evolving, allowing me to consistently learn and grow."
Bollans' efforts were recognized in 2018 when she received the Teamwork Award, as a result of driving change and incremental revenue growth for the company. She now oversees the program for the U.S. and Canada. Additionally, Bollans received the company's most coveted and prestigious Hertz Leadership Award in 2011, 2012 and 2013. She is also a leader in the community, volunteering with her church, the Homeless Support Service program, the National Cancer Society, and the ASPCA.
In addition to lending her time to NABC and CREF, Bollans is a committee member of Women Inspiring Leaders, Driving Execution and Results because she is very passionate about empowering women in all aspects of life. That may be the reason that, around three years ago, one of her mentors suggested "WIN would be the perfect fit for me, and he was right! I went to my first conference and fell in love with what WIN represents," Bollans recalled. "I began volunteering where I could, building relationships, and encouraging other women in the industry to join! It has been an amazing experience to be part of such a dynamic group of women who have become my village."
During the 2019 MIW Gala at WIN's Educational Conference, Bollans was blown away by the MIW honorees. "I remember thinking I'm years away from even being considered for that type of honor, so to be selected the very next year is something I never would have imagined. I am not sure if there are the right words to express the honor and gratitude I feel to be selected as an MIW."
"I simply want to make a difference – in the industry, in the community, and in other people's lives," Bollans continued. "To be nominated and then selected by the very women I so highly respect and admire is unbelievable. I hope that I can inspire other women to get out there and show the world the amazing work they are doing!"
Jones is also "truly humbled" by the honor. "During the application process, I was interviewed by six outstanding past MIWs. Just being on the phone with those accomplished and respected women was enough for me, let alone receiving this prestigious award." Jones added, "I work hard every day to improve myself and my industry. It is such a blessing to be recognized for those efforts."
Lindorfer also struggled to verbalize the feeling of achievement upon being named a 2020 MIW. "It's such an honor to be recognized, especially when I think of the amazing women who've been celebrated over the years," she said. "It inspires me to continue dedicating my spare time and everything I do to support my company, the industry overall, and women in the industry."
It's important for women to be involved in all industries, including the collision repair industry, because "it brings a diversity of thinking, plus it really challenges the industry to think differently," according to Lindorfer. "When I first started in the collision repair industry, customers would refuse to talk to me because I'm female, but fortunately, my ex-husband was very supportive and didn't tolerate that."
"Like any industry, it is more successful when filled with diversity and culture," Bollans agreed. "We need women and men working together with different ideas, mindsets, and thought processes. It's so important for women to have a seat at the table and understand we are making an impact within the industry."
Jones added, "Women make up more than half of the world's population, so we should be represented respectively. Women bring another dynamic to our industry. We bring color. We bring a softer side. We bring trust to this industry. The collision repair industry can get a bad rap when it comes to trust. Women can bridge that gap. We can allow women to feel safe and secure when entrusting their car to us for repairs."
Addressing young women interested in a career in the automotive industry, Jones quipped, "Come on in, that water's great! All kidding aside, I think now is the best time for women to start their career in the automotive industry. We have great schools that teach women and men the basics of collision repair, preparing them to work in a body shop. Women bring such a great energy to both the production side and the sales side of the business, and I encourage you to get involved and to take pride in what you do."
Lindorfer contributed, "There are so many opportunities in the automotive and collision repair industries – the sky is the limit if you just open yourself up to learn. Find out what makes you tick. If you really have a passion for automotive, this industry can provide you with unlimited possibilities."
"I was always different, marched to my own drum, and it took me a long time to decide what I was going to be when I grew up," Bollans admitted. "When I found my place within the industry, I was able to find my confidence and my voice; this industry has become my home. We are doing great things out here, but we need more young women to join us. We need you – there is a place for you!"
Congratulations to these three truly Most Influential Women!