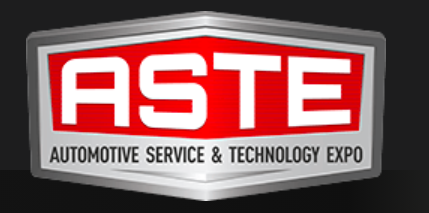 IGONC Expands Apprenticeship Program to SC, Gears Up for ASTE
Collision and automotive repair shops all over the country struggle to find qualified technicians. In 2019, the Independent Garage Owners of North Carolina (IGONC) founded the North Carolina Automotive Apprenticeship Program to help reduce the tech shortage dilemma, and due to increased demand, the apprenticeship program has now been expanded to include students and shops in South Carolina. A lack of qualified technicians is hurting the industry, and this is a great way to turn that shortage around," said IGONC Executive Director Tricia Sauls. "The North Carolina Automotive Apprenticeship Program is for any high school senior who is interested in pursuing a career as an automotive technician in North Carolina… and now in South Carolina."
The two-year program provides apprentices with the opportunity to get paid to work part-time in an independent repair shop, while simultaneously attending classes tuition-free at a participating community college in NC or SC. "Students come out of school with a degree, a certified apprenticeship, a journeyman's card and no debt," Sauls noted. "There are a lot of people who are really interested in this program, and we currently have 14 registered apprentices."
To participate in the Apprenticeship Program, apprentices must be at least 16 years old and currently enrolled in high school, though both states also offer post-graduated opportunities. IGONC member shops in good standing can register to participate as employers at no cost; employers interview and select the apprentices that will be employed part-time in their shops. Sauls added, "Our industry is experiencing a shortage of technicians, and if we don't address the problems, shops won't have enough qualified techs to repair customers' vehicles."
More information about the apprenticeship program is available online at https://ncautoapprentice.com/, Facebook or Instagram.
IGONC is also preparing for its 2021 Automotive Service and Technology Expo (ASTE), scheduled for September 24-25 at the Embassy Suites in Cary, NC. This year's event promises over 30 educational seminars on topics ranging from management to marketing, as well as technical sessions, taught by industry favorites, such as Bill Haas of Haas Performance Consulting LLC, Brandon Steckler of Motor Age Magazine, Remarkable Results Radio's Carm Capriotto, and Rick White from 180BIZ. Over 80 vendors are registered for Saturday's trade show, and the agenda includes a variety of networking opportunities for attendees to enjoy.
"ASTE is the largest automotive aftermarket event held in the Southeast. Every September, shop owners, technicians, service advisors, aftermarket vendors, and automotive professionals alike come together for this special event," according to Sauls. "Registration has already surpassed where we have been in previous years. 2021 will be a record year for ASTE in terms of attendance, classes offered, and vendor participation. This year's show is shaping up to be the biggest and best installment of the show, ever!"
Industry professionals from 28 different states have already registered to attend IGONC's 2021 ASTE, and previous attendees are enthusiastic for this year's event. Lucas Underwood, Owner of L&N Performance stated, "ASTE is an amazing training and networking event. There's management and technical training provided by the best instructors in the trade! ASTE 2021 is very much a must attend!"
To ensure that local industry professionals can acquire the up-to-date training they need to successfully run an automotive or collision repair shop, IGONC is offering Shop Passes that include admission to all classes and events for up to four people at a cost of just $800. Individual and single day passes are also available. Sauls said, "Our goal is to provide an affordable show for both our attendees and our vendors. We want shop owners to be able to bring their entire shop staff to ASTE, which is what sets us apart from other shows."
To register for IGONC's 2021 ASTE, or to obtain more information, visit https://asteshow.com/. Any questions can be directed to IGONC Marketing and Membership Services Director Maddi Hennessey at [email protected] or call (919)-322-0609.