GA Insurance Commissioner Suspended as Result of $2M Fraud Case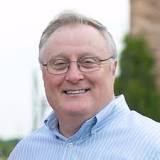 Featured in Autobody News
Thursday, 06 June 2019 18:50
Written by Chasidy Rae Sisk
Georgia Insurance Commissioner Jim Beck (R) was indicted in May on 38 counts of defrauding a former employer, the Georgia Underwriting Association (GUA), for a total of more than $2 million over a five-year period.
In a statement, U. S. Attorney Byung J. Pak said, "Beck allegedly pocketed a substantial amount of money to which he was not entitled while he was the GUA General Manager for Operations. To be clear, the grand jury has charged Commissioner Beck with crimes that occurred before he was elected to his current public office."
Beck denied these allegations which include money laundering as well as wire and mail fraud. His attorney, Bill Thomas of W. H. Thomas Firm, said, "Jim strongly denies these charges and we intend to mount a vigorous defense. Jim is proud of the work he did at the [GUA]. Any accusation that he defrauded the GUA is false. He acted legally and in good faith. Under his leadership, for the first time in its history, GUA made millions of dollars of profits."
According to the indictment, Beck, while working as the General Manager of Operations for the GUA, allegedly convinced four associates to form four separate businesses supposedly supplying necessary services to the GUA, including residential property inspections and water damage mitigation. Beck then allegedly produced false documentation and fraudulent invoicing to approve substantial payments to the four new companies, and under Beck's direction, his four associates paid the fraudulent invoices from a portion of the money they'd been paid by GUA. Between February 2013 and August 2018, Beck is accused of defrauding the GUA of over $2 million.
Despite Becks' denial of charges against him, Gov. Brian Kemp called on Beck to resign in a letter which said the indictment "severely undermines your ability to fulfill your official obligations … In light of this connection
[to GUA]
and the possibility of new revelations, it would be inappropriate for you to continue to hold public office. I ask that you do what is right for our state and step down immediately."
The call for Beck to resign is reinforced by the fact that, as Insurance Commissioner, his job includes dealings with the GUA, and though Beck offered to recuse himself from anything related to the association, multiple legislators supported the governor's belief that Beck should tender his resignation.
Gov. Kemp has since signed an executive order for Becks' immediate suspension, leaving Georgia without an Insurance Commissioner until the governor appoints someone to fill the role. The suspension comes after Beck responded to Kemp, stating "It will, unfortunately, be necessary for me to spend a significant amount of my time defending myself against these false charges. Preparing for that trial will be a significant distraction from my public duties."
The FBI investigated the charges against Beck, and in a statement, FBI Atlanta Special Agent in Charge Chris Hacker stated, "The FBI investigation found that Beck abused the trust of friends and his employer (GUA) in an elaborate scheme to enrich himself at GUA's expense. The indictment is a testament to the fact that the FBI will expend all resources necessary to hold those who seek to enrich themselves through fraud and deceit accountable for their actions."
If convicted, Becks' permanent removal from the position of Insurance Commissioner could prove detrimental to the state's collision repair industry. The National Association of Insurance Commissioners (NAIC) consumer liaison Erica Eversman identified Beck as one of the insurance commissioners receptive to the collision repair industry's concerns about insurance companies refusing to pay for OEM procedures.
During his campaign, Beck visited the Georgia Collision Industry Association(GCIA) and expressed his desire to protect consumers against insurer complaints.
Attorney Thomas reiterated Beck's desire in a statement: "We are pleased to note that these allegations do not relate to Jim's performance as the Commissioner of Insurance where, among other things, he has led the fight against insurance fraud. The allegations relate solely to his prior work experience at a private, non-governmental association for insurance companies. Jim looks forward to continuing his work as Insurance Commissioner protecting Georgia consumers."