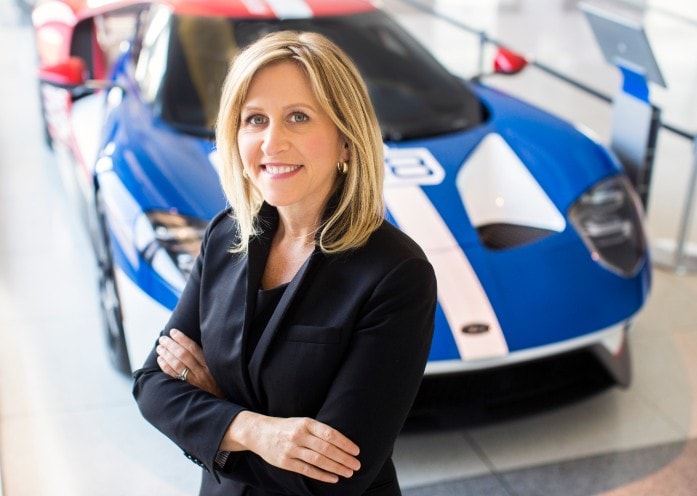 AWAF Welcomes Ford's Lisa Drake and Presents Annual Awards and Scholarships at 2020 Holiday Event
By Chasidy Rae Sisk
The Automotive Women's Alliance Foundation (AWAF) virtually held its 2020 Holiday Event on Dec. 2, featuring Lisa Drake, COO, North America, Vice President, Global Purchasing for Ford Motor Company. According to AWAF Coaching Co-Chair Kim Ziomek, "The event was flawless, and Ford Motor Company was extremely supportive in hosting the virtual event."
AWAF's goal "was to host our Holiday Celebration with a featured speaker to offer her knowledge, wisdom, words of advice, and how her career developed to our membership and guests. Lisa's very genuine approach to addressing the group and answering questions was very impactful, and attendees enjoyed the event," Ziomek explained.
Drake began by stressing the importance of employing empathy and putting people first, before sharing some life lessons she's learned throughout her career. Ziomek recalled, "Lisa taught us to never be ruthless towards anyone – you never know who else is watching and listening. She also encouraged us to release the need to be perfect because no one is perfect. When you make a mistake, own up to it, get over it, and move on. You can't beat yourself and others up for a simple error."
Gender equality also came up in Drake's discussion, and she expressed the belief that men and women should be allies, working together for greater success. AWAF Marketing Co-Chair Patricia Price said, "You still have to play both games in this tread for gender equality, but that doesn't mean you have to be disingenuous. Women need the support of our male counterparts."
Attendees also learned that it's acceptable to mature into a new job or role. Drake advised that there's no need to rush to get up to speed; taking your time will make the transition more effective in the long run.
It's also "okay to say no to an opportunity that is presented to you for career enhancement." Ziomek summarized, "Lisa declined an assignment in Brazil, and her career at Ford wasn't derailed since the company evaluated her on her capabilities, not her career path."
Drake actively leads the Ford Women's Network, working long hours because she "is open and supportive about enabling women with the proper skillsets to re-enter the workforce due to the COVID-19 pandemic," Ziomek said.
During the association's holiday event, AWAF also awarded its annual Outstanding Leadership Awards and announced its 2020 scholarship recipients. The Emerging Leader Award was bestowed upon Allison Kender from Transportation Research Center. Kevin Wong of GM was recognized as the 2020 Change Champion, and Meritor's Linda R. Taliaferro was honored as the Industry Achievement award winner.
AWAF awarded four scholarships in December 2020. The Maureen LaFontaine Legacy Scholarship awarded a $5,000 scholarship to Andrea Everett, as well as a $2,500 scholarship to Katherine Uvick. Magna International also sponsored two $2,500 scholarships, which were awarded to Elizabeth DeFazio and Sarah Judis.
"Our Holiday Celebration exceeded expectations with a flawless timeline. We strive for perfection to response the attendees' evening, and the AWAF program team, along with our logistics company, continue to raise the bar for showcasing mobility and industry leaders who continue to make a difference in today's ever-challenging times," Ziomek stated. "This year, AWAF offered the event gratis to be cognizant of the financial impact that the pandemic has had on many of our members and guests. It gives members the opportunity to listen, learn and add others to their network, to which they normally would not have such easy access."
"AWAF, as an organization, is keenly aware of the mobility industry's challenges and the personal impact it has on everyone," Ziomek continued. "One important goal is to attract younger women who are interested in mobility and then give them the tools to support their educational and career-minded goals. In addition to hosting events and fundraisers, we do this with our scholarships, STEM activity, professional development, mentoring, and coaching."
AWAF will host Jan Griffiths, President and Founder of Gravitas Detroit, on Jan. 14 for "Dream It! Brand It! Own It!" The association's Fireside Chats will resume on Feb. 3 with Pamela Heminger, Vice President of Strategic Procurement at Caterpillar, Inc. AWAF's 2021 Spring Fling will feature Tracy Fuerst, Vice President of Corporate Communications and PR at Magna International, and on August 27, 2021, AWAF will host its 25th annual fundraiser event: Nine, Wine & Dine at Forest Lake Country Club in Bloomfield Hills, MI.
Ziomek added, "We will continue to host various other events like pop-up events for socializing, STEM, professional development, and of course, in support of our mentoring and coaching programs as well. It is through these activities, as well as the support of our fantastic sponsors, that AWAF is able to grow, prosper and be led by an all-volunteer group who truly believe in the organization's mission, vision, goals and objectives."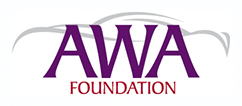 For more information on AWAF and its future events, visit awafoundation.org.