Getting to Know WIN's 2021 Most Influential Women
By Chasidy Rae Sisk
The Women's Industry Network (WIN®) recently announced that TEN collision repair industry professionals will be honored as Most Influential Women (MIW) in 2021. This year's list of honorees is the largest group to be recognized in the 22 years since the award's inception. "This year presented the panel with 10 high scoring individuals. This is a testament to the caliber of women in a wide variety of roles who are extreme shining examples of opportunities in the collision industry," said Kathy Mello, Chair of WIN's MIW committee.
WIN's 2021 MIW honorees are:
Jennifer Boyer, director of strategy, customer service division, Ford Motor Company
Kelly Broderick, global marketing director, Sherwin-Williams Automotive Finishes
Ashley Denison, chief information officer, Caliber Collision
Sheryl Driggers, owner, Universal Collision
Lisa Ferguson, regional office manager, Caliber Collision
Shelly Jones, industry relationship coordinator, Ranken Technical College
Kim Kos, owner and general manager, Kavia Auto Body
Sherry Lavoie, area leader, Moody's Collision Centers
DeLee Powell, owner and president, Baker's Collision
Tiffany Silva, owner, Accurate Auto Body
WIN's 2021 MIW recipients will be celebrated at gala, held during WIN's 2021 Annual Conference, a virtual event scheduled for May 4-5, 2021. "Today, we celebrate ten phenomenal women in the collision repair industry who have made a difference with their commitment to excellence, mentoring other women and in their communities. You are a great example to young girls and women that shows anything is possible," said Marie Peevy, President of Automotive Training Coordinators and a 2018 MIW honoree.
The Most Influential Women award was established in 1999 to recognize women whose leadership, vision and commitment to excellence have enriched the collision repair industry. With the addition of this year's MIWs, over 100 women have been recognized for their contributions to the collision repair industry. Winners are chosen by a panel of past MIWs, which reviews nominees and selects award recipients based on established criteria, such as industry influence, professional accomplishments, mentorship, and community service.
While all these women are involved with WIN, the association does not select the MIW honorees. Established criteria focused on industry influence, professional accomplishments, mentorship and community service are considered by a panel of past MIWs that reviews the nominations and selects each year's recipients.
This year's honorees graciously agreed to discuss their careers, their involvement with WIN, and how they feel about receiving this recognition.
Jennifer Boyer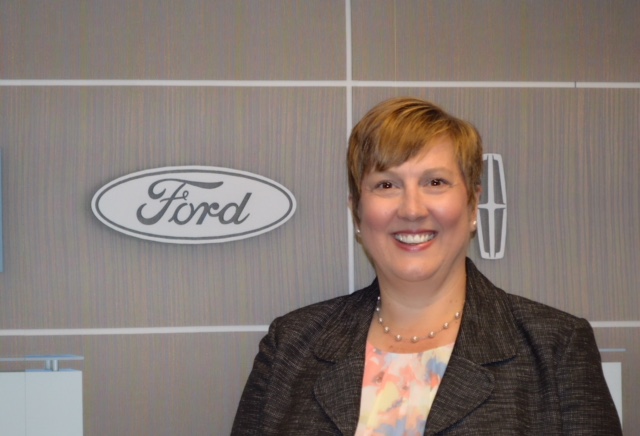 Over two decades ago, Jennifer Boyer began working for Ford Motor Company, and after filling various roles over the years, she was redeployed to become more engaged in the collision repair industry as Ford recognized a need to better support their owners in that sphere by establishing a philosophy to provide safe, quality collision repairs. Since beginning that endeavor, she has grown the Ford collision team and launched numerous programs and initiatives into the market. "Representing Ford in the collision repair industry is a highlight of my career. The relationships we've formed and the deep involvement in the industry are personally very rewarding," Jennifer said.
In addition to serving on the I-CAR and OEC boards, Jennifer participates on an Advisory Board with the Enterprise Foundation to promote collision repair careers to younger generations and to highlight the opportunity to expand diversity in the industry. She also participates in several mentorship programs for women, helping them understand and address the opportunities and challenges in the automotive industry. Jennifer believes "diversity brings innovation and is critical to succeed in the rapidly changing environment as we strive to better serve an increasingly diverse set of customers. As a leader, it is my intent to continue to foster opportunities for women in the collision repair and broader automotive industry."
"The industry is dynamic and offers more opportunities than can be imagined. From designing the vehicle of the future to serving customers at a local dealership or an independent repair facility, the automotive industry offers a variety of rewarding careers," Jennifer said, urging "young women to pursue an automotive industry career. When you consider the role of the automobile in our day-to-day lives, we are enabling the mobility of our country; as such, we need the diverse perspectives of women in order to continue to evolve and drive the changes required."
Jennifer is "very honored and humbled to be recognized by WIN, especially among such an accomplished group of women. The work WIN does to advance the opportunities for women in the Collision Repair Industry is outstanding and to be associated with WIN and its mission is something I do not take lightly, making this recognition so special."
Kelly Broderick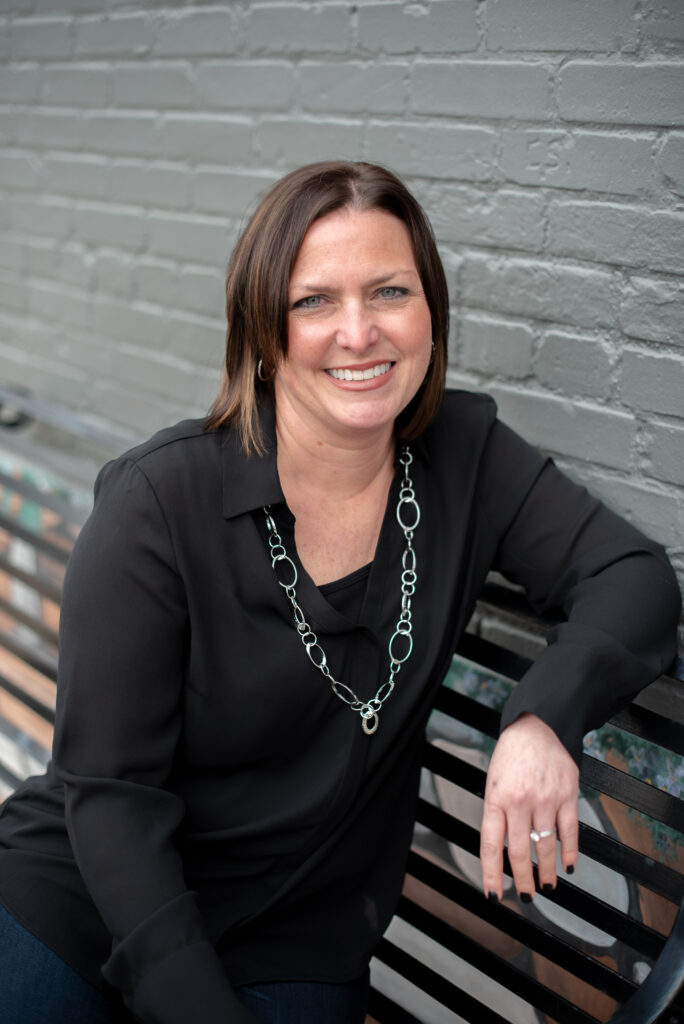 Kelly Broderick got involved with the collision repair industry "by accident" when she was hired at Dedoes Industries through her high school co-op program, but she quickly found that it was "a rewarding industry. The professionals in automotive and collision are one-of-a-kind people who look out for each other."
Over the next 28 years, Kelly's career progressed, and after receiving multiple awards along her journey, she was ultimately promoted to CEO at Dedoes, where she continued to quietly pave the way for women in the industry before being hired as Global Marketing Director for Sherwin-Williams Automotive Finishes in 2020.
At Dedoes, Kelly worked closely with local vo-tech schools, encouraging students' interest in the industry, and she also led local community efforts such as working with food banks, organizing Toys for Tots drives, and sponsoring annual fundraisers to help pay for camp for terminally ill children. As a member of CIF's board, Kelly assists with the organization's fundraising efforts and also works with local food banks.
Passionate about collision repair, Kelly excels at mentoring new employees, inducting many people from outside the industry into this great career path. A quiet leader, she sets an example of what women can do in this industry. She believes women's involvement within collision repair is important because "women and men offer different perspectives, and it's important to have the input, involvement and impact of women to keep the industry well-balanced."
Regarding the honor of being selected as a 2021 MIW, Kelly has "always tried to make an impact under the radar, so it's a pleasant surprise to be recognized as a contributing industry member." Kelly offers advice for young ladies interested in pursuing an automotive career path: "Go for it! The industry needs hard workers who want to make a difference – gender doesn't matter. Dive right in, don't be afraid to make some waves, show you care, and get your hands dirty. Be confident. Do what you say and say what you do."
Ashley Denison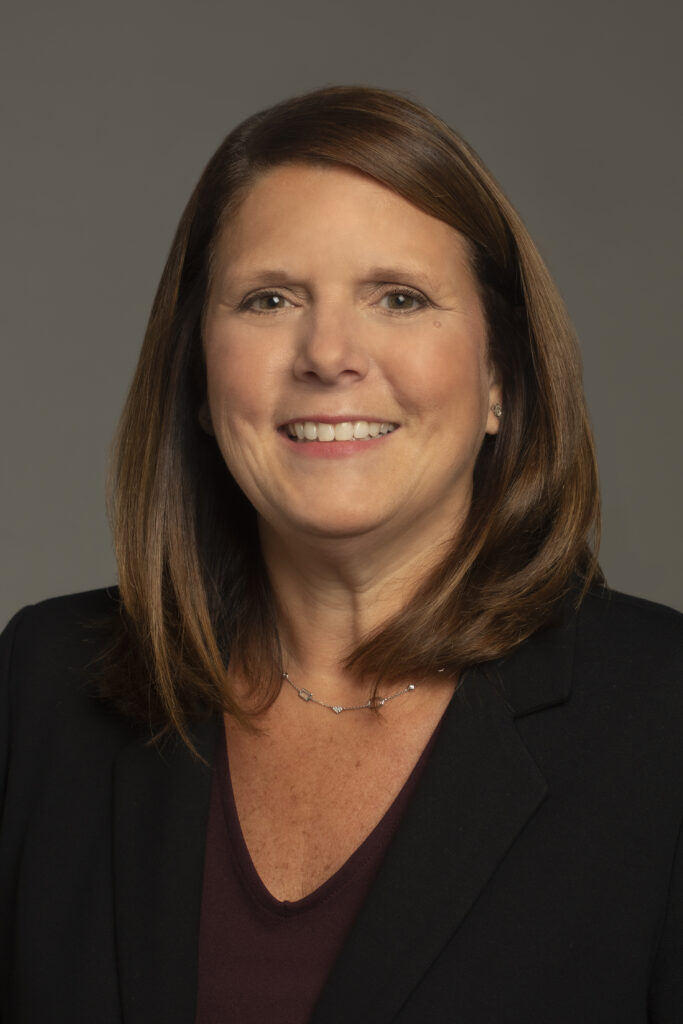 After graduating college, Ashley Denison took a couple steps in a different direction before finding her calling in IT and ultimately landing at Caliber in 2011. Recognizing the opportunity to update the technological landscape at Caliber, Ashley created a performance dashboard to allow team members to view real-time metrics. In her role as CIO, Ashley has spearheaded numerous projects to enhance the customer experience and employee satisfaction, and when the COVID-19 pandemic presented unforeseen challenges in March 2020, Ashley immediately identified 17 business improvements that technology applications could bring to market quickly.
Through her guidance, her team has created a capacity planning and scheduling system, as well as developed AI enhancements for repairs and heightened innovation for tech diagnostics within Protech Automotive Services. According to Mark Sanders, CEO of Caliber, "Ashley's vision and leadership have helped the auto industry's often unrecognized IT department become a viable and visible asset by developing tangible innovations. She has been a change agent and catalyst for Caliber's efforts to continually elevate – and at times, even invent – new state-of-the-art technology."
In 2015, Ashley received Caliber's prestigious CEO/President's Award in recognition of her excellence in living out Caliber's purpose and core values, and she was recognized as a finalist for the 2020 and 2021 Dallas ORBIE awards, which honor the best CIO in the country. Since 2017, Ashley has participated in Caliber's Internship Program, which has helped 21 interns secure full-time employment. Caliber and Ashley invest in people, and her team is providing opportunities for women to be leaders in technology and communication platforms. Serving on the governing board of CIECA, Ashley has contributed to work around data security and is also engaged with NABC's Recycled Rides® program. Ashley compassionately promotes the automotive services industry, and her numerous endeavors have indisputably contributed to improving the industry for all.
Sheryl Driggers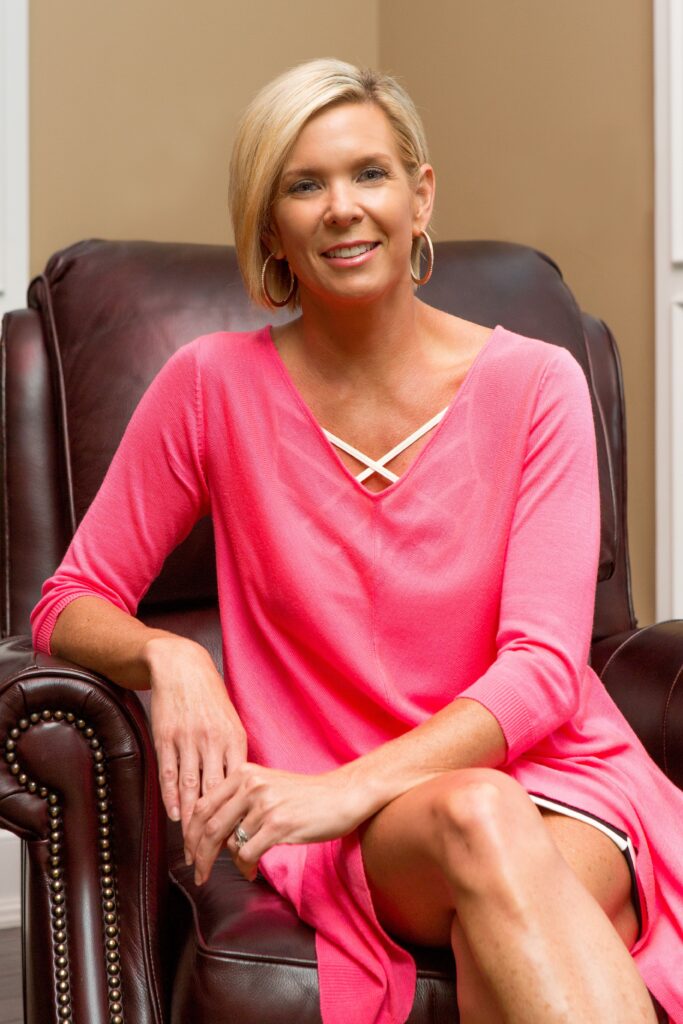 When Sheryl Driggers partnered with her husband and another industry professional to open Universal Collision in 2001, she "hit the ground running and began learning everything I could about the collision repair industry," and that energy has certainly left a mark on the industry over the past 20 years! Her concern for others is evident in the culture she has developed in the shop, which focuses on caring for people and delivering excellence.
Sheryl has served as Chair of the Florida I-CAR Committee and sits on the FenderBender Advisory Board. As a member of NABC, she has hosted First Responders training and Recycled Rides giveaways. Sheryl also contributes articles to ABRN and has spoken at several industry conferences. Sheryl actively volunteers for a number of organizations, including the James 215 Project, which she founded, and through her work with the PACE Center for Girls, she helps young ladies understand the limitless opportunities that exist within the collision repair industry.
Sheryl has encouraged many women to join the industry because she "believes in helping women find their voice in this industry because there is something for everyone, whether you choose a career as a technician, estimating, management, marketing, accounting, and more. Women bring a lot of value to the collision industry, and they play an essential role in eliminating the misconception of an old-school auto repair shop that people feel they can't trust. Most importantly, we need to continue to pave the way for the next generation of females and eliminate the misconception of limited opportunities exist."
Addressing young women interested in pursuing a collision repair career, Sheryl advises them to educate themselves: "There are many tools and training in our industry to grow and add to your skillset continually. Consistently educating yourself is the key to growth. Never stop learning!"
Sheryl is "beyond honored to be named a 2021 MIW. A colleague sent his congratulations and mentioned being able to tell his four daughters that women can thrive in a male-dominated industry. That excites me, inspiring other women to join our industry and not be intimidated."
Lisa Ferguson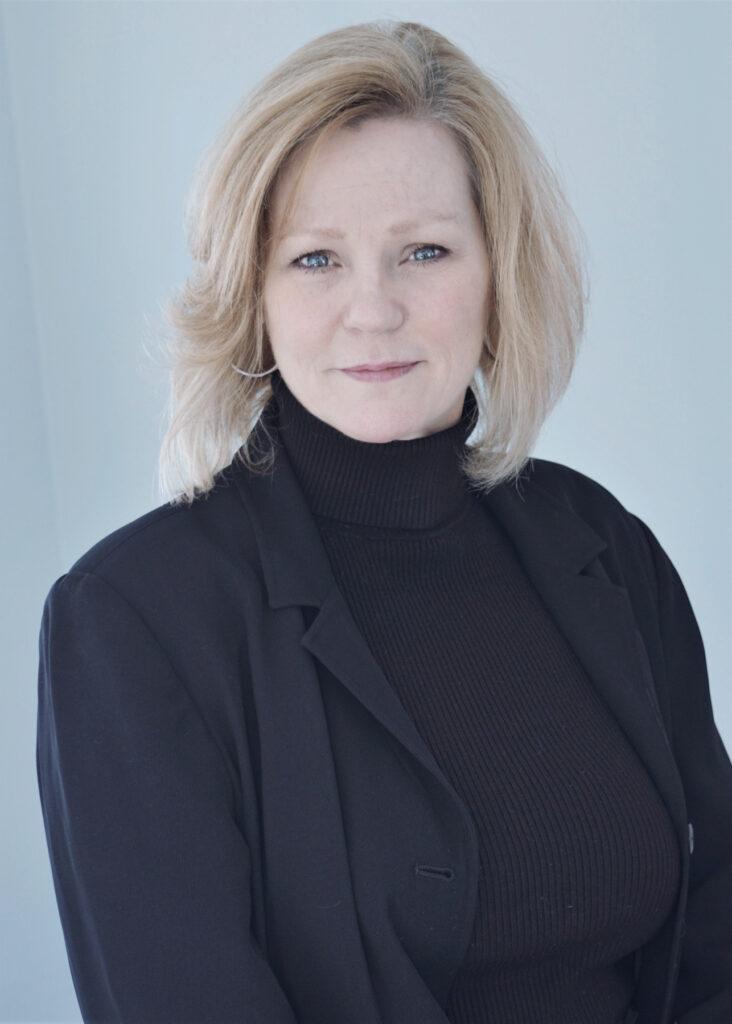 Lisa Ferguson champions the collision repair industry at the ground level, encouraging young people to consider a career in collision repair and supporting new professionals in their journey. In addition to sitting on the advisory boards for ten vo-tech schools in Pennsylvania and New Jersey, Lisa visits classes, dressed in her tech uniform, to speak about how great it is to be a woman in the industry, inspiring students with her story.
Lisa's own story began when she was just a child. Her father worked in a NASCAR pit crew and spent his weekends doing inventory at a local dealership where Lisa often accompanied him, sparking her interest in automotive. Lisa began working as a paint prepper when she was just 13 years old, and by the time she graduated high school, she had built her first two vehicles. While Lisa's experience spans many positions in a variety of shops, she currently shares her expertise as a Regional Office Manager for Caliber Collision.
Lisa has mentored many young men and women as they began their collision repair careers. "It's crazy when girls tell me they want to be like me," Lisa said. "I tell them to come hang out in the shop, but I warn them: I'm pretty hardcore, so you're going to get dirty, break your nails, bleed, maybe even get stitches. When I was 17, my mom asked how my day at work was, and I told her, 'Other than cutting a main artery and almost bleeding out, it was cool.' But other than getting busted up sometimes, there's nothing stopping any woman from doing whatever she wants to do. If you're passionate about it, go for it!"
It's important for women to be involved in the collision repair industry because "they bring a sense of organization and structure to a somewhat chaotic business. Women are detail-oriented and able to tighten up production and run a better business. Plus women don't carry the gene to go colorblind which often makes them excellent painters."
Lisa is very proud that she was named the inaugural Member Council Chairman for I-CAR. Additionally, she has served on multiple I-CAR Committees, including over ten years as the Pennsylvania State I-CAR Committee Chair, plus she is active with CREF and participated on the 2019 Top Tech Competition Committee. In addition to receiving multiple service awards internally and from I-CAR, Lisa's dedication to the collision repair industry was recognized when she received the 2016 I-CAR Founders award, the 2019 CREF Fueling the Future award, and the 2019 I-CAR Jeff Silver award.
Being recognized as a 2021 MIW means "some of the goals you view as unachievable can be reached if you're passionate and follow your heart. I'm so honored and flattered by this recognition."
Shelly Jones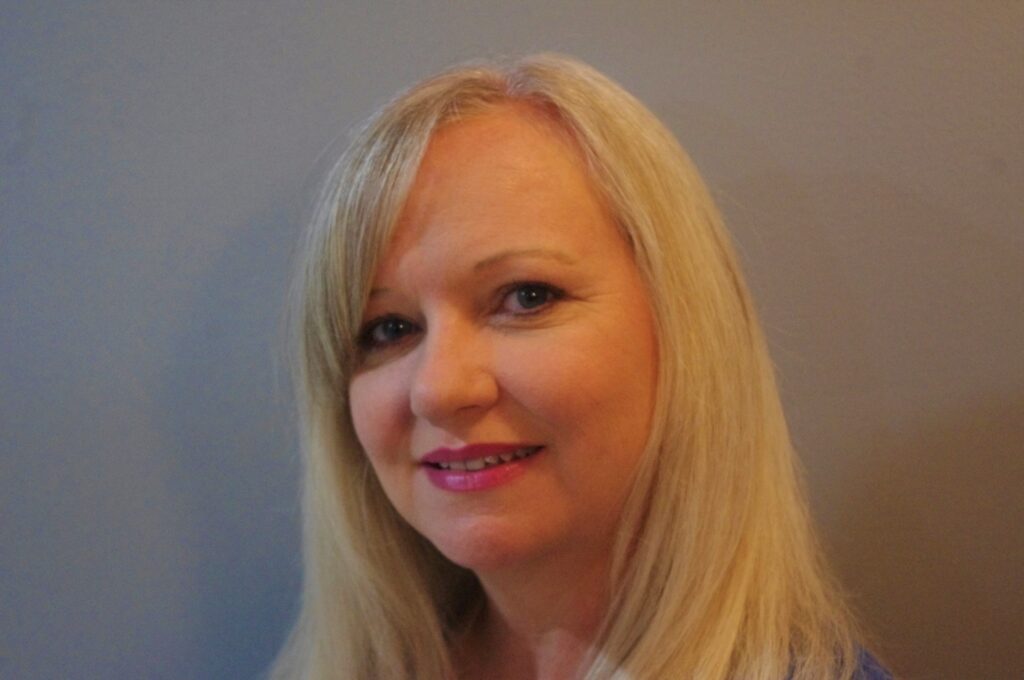 Shelly Jones feels her most important contribution to the collision repair industry is her efforts to "assist students starting their journey because first impressions and experiences impact retention." Since joining the industry in 2004, Shelly worked in sales and as a general manager before founding Performance Sales Solutions in 2018; however, despite her successes, her heart kept carrying her back to the schools, and in November 2019, Ranken Technical College hired Shelly as their Industry Relationship Coordinator, where she helps collision students make connections with employers.
Shelly is enthusiastic about inspiring middle and high school aged children to consider and ultimately pursue collision repair educations and careers, and her dedication to the industry's future is evidenced by her involvement in multiple organizations focused on attracting students to the industry. She sits on several vo-tech advisory boards. Through her role as the Chair of the St. Louis I-CAR Committee, Shelly is engaged with CREF's efforts to support collision education programs and students.
In 2018, Shelly co-founded Women in Automotive and Collision (WAC), a non-profit that promotes automotive and collision careers to students through participation in career fairs and other events to raise awareness of the industry's many opportunities. Early this year, WAC created a series of videos that were used to promote the industry on social media. Shelly is "proud to volunteer alongside my industry peers to showcase our industry to those that may not know about the career opportunities or that might have a negative perception of the industry. As an industry, we need to be engaged and involved in meeting young people and their parents as they are making career choices. We are planting the seed for future talent."
Receiving a 2021 MIW award is a "special moment" in Shelly's career; "it is amazing to be recognized amongst true role models and industry ambassadors. This has truly been a great industry to me. I'm in this moment as a result of surrounding myself (and volunteering with) my peers and colleagues who are doing great things to improve and promote the industry.
Kim Kos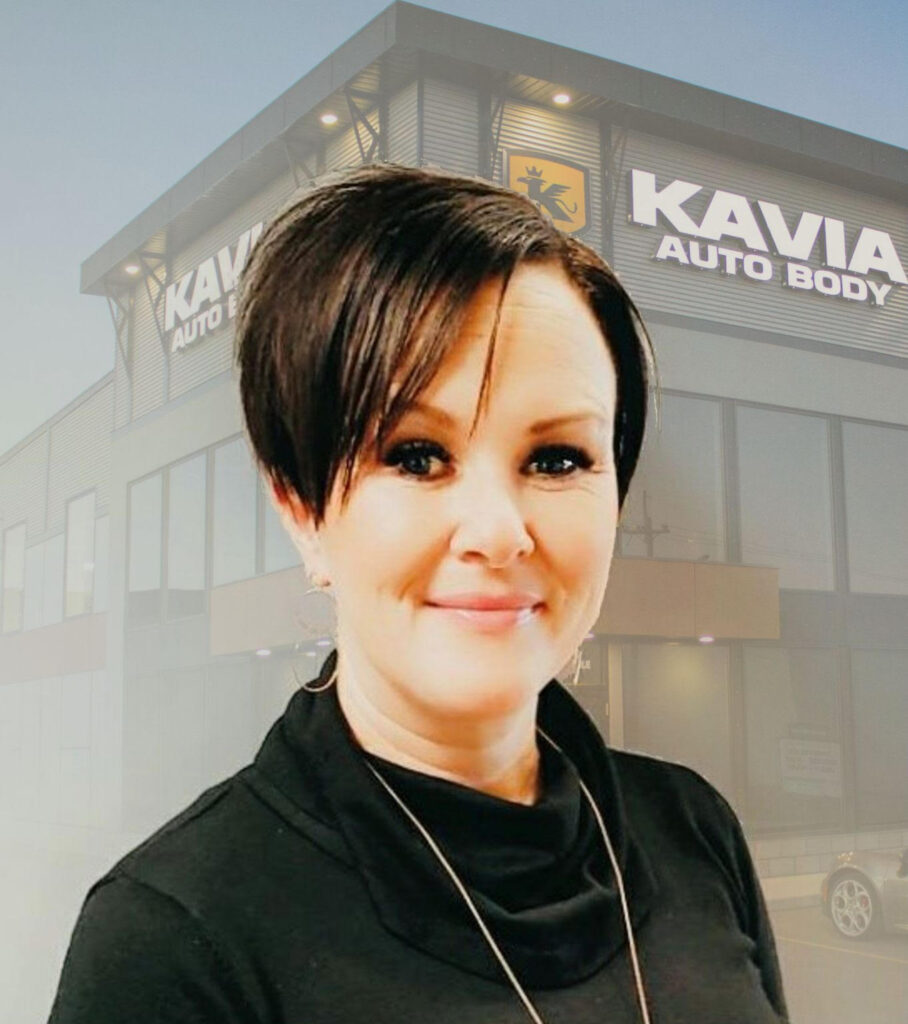 Kim Kos' foray into the collision repair industry began in the Parts department at Kavia Auto Body in 2006, after returning from maternity leave with her second child and deciding she needed a career change. "As a customer, I loved the atmosphere at Kavia Auto Body, and the business intrigued me, so I applied. Raj Kavia took a chance on me as I didn't have experience. I worked in the Parts department for a short period of time, before becoming the Administrative Assistant who was the first and last point of contact with customers. I quickly learnt I loved this new journey!"
After working in several positions, Kim's hard work culminated in a promotion to general manager followed by an opportunity to take on an ownership stake. Kim has served on the SAAR executive team since 2018 and is actively involved in making decisions aimed at improving the industry. She also works with Care and Share Saskatoon, a local charity that connects local businesses to schools and the community, through which the Kavia team has introduced the industry's possibilities and exciting career paths to youth through tours of her shop. While these activities underscore her professionalism and willingness to mentor others in her market, she also constantly seeks to improve herself, participating in training and classes whenever she can in order to learn as much as possible about the auto body sector. Kim is an excellent example of a strong female who is eager to improve herself, build-up others and the improve all aspects of the industry.
Kim believes it's important for women to be involved in collision repair because "It is a great career and an evolving industry, with many changes and developments in technology, which will create additional jobs. Do not be intimidated by the male dominated perception of the industry – if you give it a chance, you will be starting a rewarding career with access to a network of women to support you with your journey." She encourages those with an interest in the automotive industry to "dream big and follow your dreams! Set goals, and don't stop – you can achieve anything by being confident in yourself!"
Kim is grateful, honored and humbled to be recognized as a 2021 MIW for "doing something I love. I am extremely passionate about the collision repair industry and I am excited for what the future holds. I am very lucky to work with strong women every day, and I hope the Women's Industry Network recognition serves as encouragement for all young ladies to work hard and it will pay off. I am looking forward to mentoring those young women as they come into the industry. I am also thankful for the people that supported me on my journey: my family, Raj Kavia as my biggest mentor, my business partners, and the Kavia Auto Body Team. And a special thank you to John Santos for the nomination."
Sherry Lavoie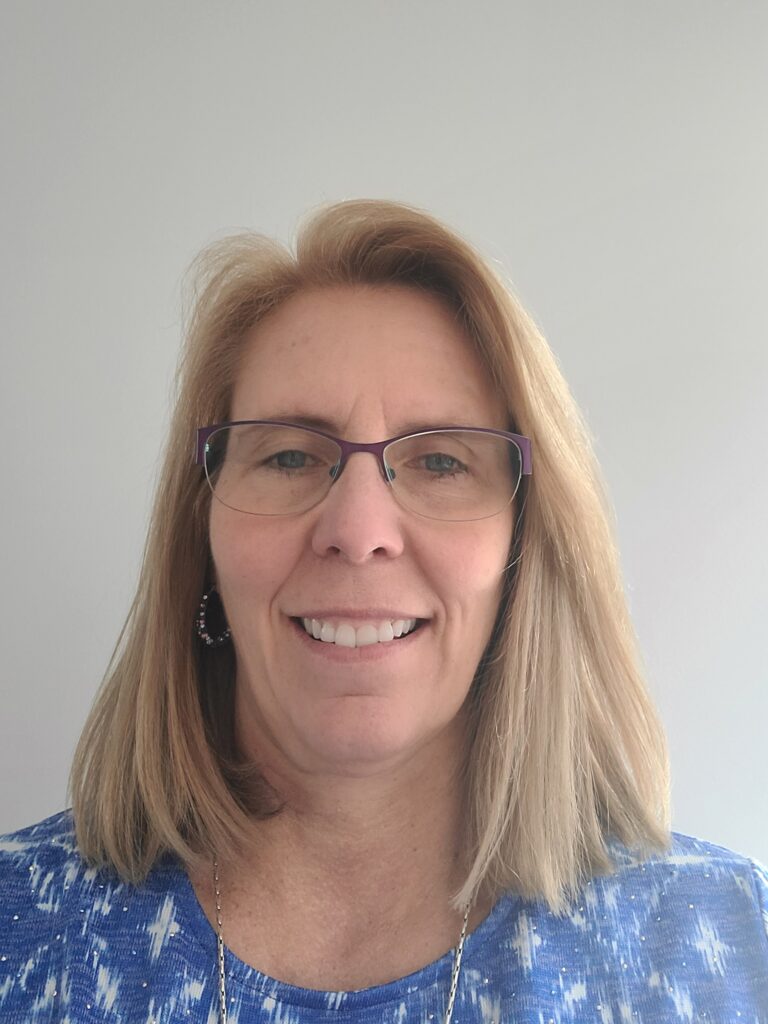 The oldest of two daughters, Sherry Lavoie was a self-proclaimed "daddy's girl" who frequented her father's gas station and developed his love of cars. In high school, she helped out at the garage by stocking shelves, ordering parts and changing tires. While delivering parts part-time in college, Sherry met the collision center manager at a local Dodge dealership who offered to teach her about the collision industry, and Sherry "accepted his offer and never looked back. He was a fantastic mentor and a friend. He pushed me out of my comfort zone daily. I have a huge passion for this industry. We help people get their lives back together after an accident, and there's a lot of satisfaction in what we do every day to help folks out."
As a young woman, Sherry was a rarity in the collision repair industry, and she "worked hard to earn respect." After nearly 20 years working in dealerships, Sherry was hired at Moody's Collision in 2006 as an estimator before being promoted to Location Leader for Moody's new Lewiston store, which has been recognized internally multiple times for the shop's successes under Sherry's leadership. In 2020, Sherry was promoted to Area Leader and now oversees the performance of Moody's four northern locations and newly opened Heavy Duty Truck Collision Center
Sherry organizes local car shows, blood drives and CPR training to further support the industry and her community. She also volunteers at local vo-tech schools, encouraging young people to pursue careers in the collision repair industry.
Sherry gets "especially excited about young women showing interest in the industry. There are so many passionate, driven women who could contribute so much to collision repair. Roughly half of our customer base are women. Seeing more women in the trade will help build trust in the repair process for a lot of those customer too. We are so fortunate to have women in admin roles, estimators, parts expeditors, as well as body and paint technicians and quality control roles. I am so proud of each and every one of them. They can earn a good living and have pride in what they do every day."
Offering advice to young women interested in the collision repair industry, Sherry said, "Don't be intimidated by this male dominated industry. It is a very technical trade with constant training to keep up with technology and changing how we do things. Passion and love of vehicles, can be all you need to get your feet wet and learn about a trade that most people will need our services at some point in their lives. It takes a team to process each and every vehicle. If you love seeing the results of your hard work daily, you will find this industry very rewarding. Personally, I love being asked what I do for a living and being able to tell them I am in the automotive collision industry."
Sherry believes, "I'm not that different than most of the women I know in this industry, so it is a huge, unexpected honor to be recognized as a 2021 MIW."
DeLee Powell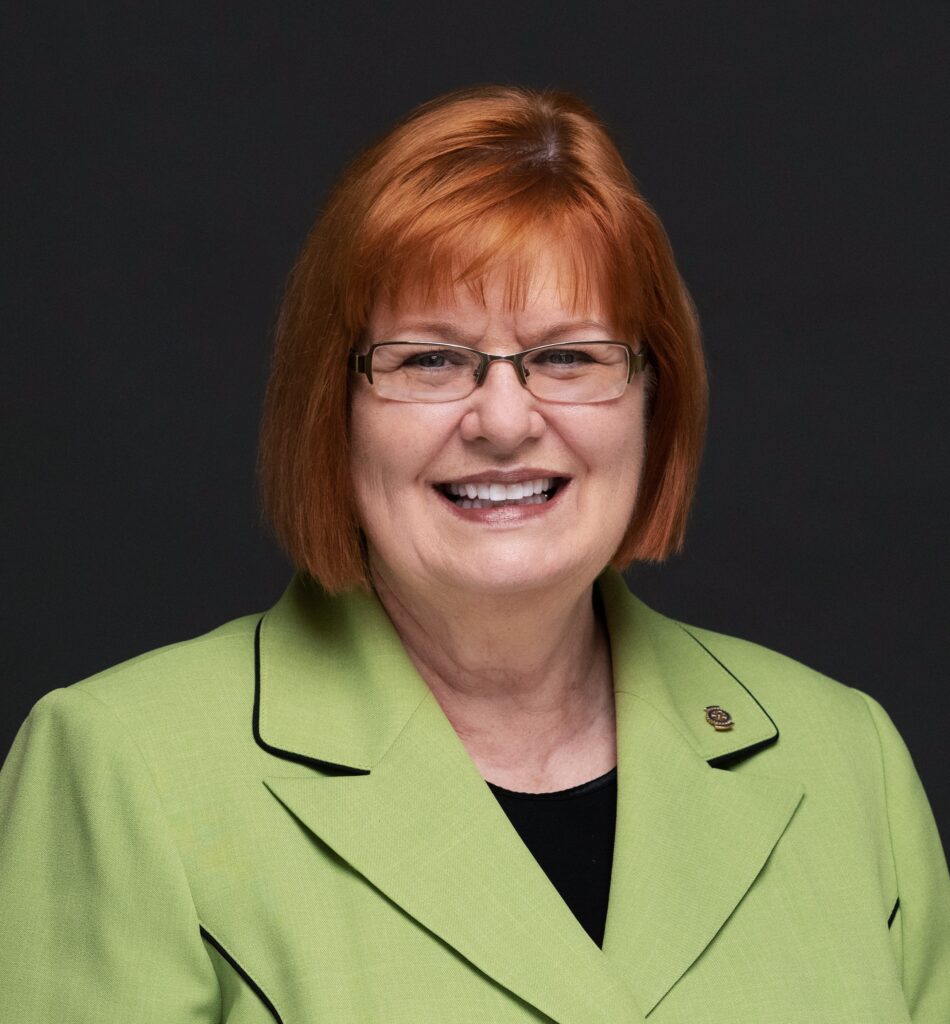 Although DeLee Powell grew up in her parents' body shop (right next door to home), her family never saw her coming! After helping her mother in the office at age 15, DeLee proceeded to learn every aspect of the business and the industry. She also sold supplies to body shops for 20 years at her father's PBE store. During the six years she spent as an industry trainer for Mitchell International and Sage Software, DeLee trained 400 of the top shops in over 20 states.
In 2001, she returned to Baker's Collision as general manager, eventually purchasing the shop from her brother in 2008. Under her leadership, the shop has been recognized as Small Business of the Year, in 2019. According to her brother, well-known industry consultant Larry Baker, DeLee is one of the best owners and operators of a collision repair business in the industry. DeLee attributes her successes to her passion and the support she has received: "My father and mother were great mentors and encouraged me to thrive in this industry. I honestly LOVE working in this business and this industry."
DeLee is actively involved with I-CAR (I-CAR Platinum Individual), ASE, Ami, NABC, NFIB, Chamber of Commerce and Rotary International. Through NABC and Recycled Rides, Baker's has donated nine vehicles to families. The team at Baker's is very involved in the local community with involvements in United Way, Food Drives, supporting local athletic teams and much more.
DeLee was never discouraged from pursuing an industry career because of her gender, and she believes "you should always select the best individual for any position. Often, the best person is a woman because women are hard workers, empathetic and bring a different perspective to a project or position. If you're interested in this industry, find a great mentor (man or woman), and strive to be the BEST at your selected segment of the industry. Write down your goals, and when you achieve them, make new ones! This is a great career choice, and there is no limitation to what you can accomplish!" She has mentored dozens of people, helping them become better versions of themselves.
DeLee knows many past MIWs, and "to be included as a peer is a great achievement, I am extremely honored to receive this recognition."
Tiffany Silva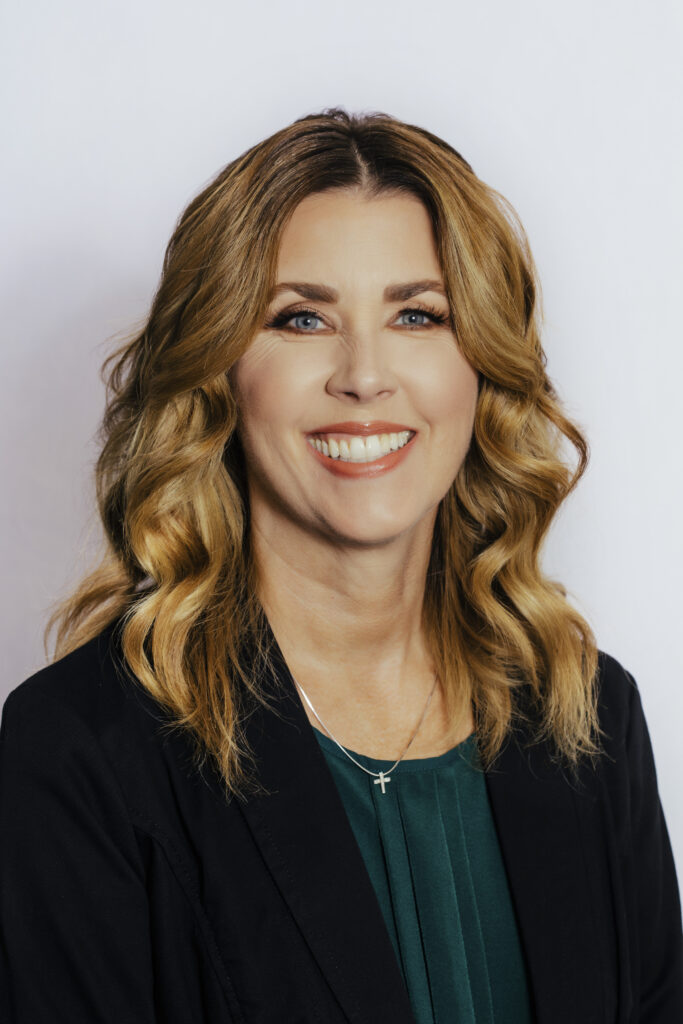 Growing up, Tiffany Silva "knew I could accomplish anything in life; I never believed being a woman limited me! My mother taught my sister and me that we could do any job a man could, and we could do it better! My daughter is currently working in a male-dominated industry also, and she is crushing it. It is important for women to follow their dreams, and if it leads them to the automotive industry, that is fabulous!"
Tiffany began working with her father and husband at Accurate Auto Body in 1991, and though at first "I didn't have any expectation of my new job, I quickly saw that my organizational and communication skills benefitted the company. I soon realized that female customers preferred working with me and requested that I help them. I did have the occasional male customer who refused to speak with me and would ask to speak to one of the guys, but I didn't let that discourage me. I was quick to demonstrate my knowledge to these male customers and soon found the courage to say a male wasn't available, but I could help them. I found passion for my new career and the automotive industry."
Tiffany transitioned from secretary to estimator to production manager before becoming CEO of her family's business. Under her leadership, the company has seen growth and improved employee retention because Tiffany cultivates a culture of learning and quality repair, plus because she treats her employees like family, she never has a problem finding qualified technicians – there's always a stack of applications sitting on her desk! The Contra Costa County Green Business Program recognized Accurate Auto Body's environmental stewardship by designating them a Green Business.
Known for always saying "yes," Tiffany has served as the president of the California Auto Body Association (CAA) East Bay Chapter since 2013 and is currently serving her third term as CAA President. During her tenure with CAA, she helped rewrite the organization's bylaws, organized golf tournament fundraisers, and coordinated Toys for Tots drives. Accurate Auto Body is a Current Workability vocational training site for students at the A Better Chance School giving students with autism job training through staff assistance and job coaching. Graduating students of ABC School receive a Certificate of Completion and will transition from school to adult life with confidence, work skills and community experiences that will promote future success.
Tiffany also sits on the advisory boards for two vo-tech schools and often hosts shop tours. She enjoys the opportunity to foster young women's interest in the automotive and collision industries. "I tell them I'm so excited to see them! I want them to succeed, and I advise them to follow their dreams and not to be afraid to try things others say they can't do. I want young women to have the confidence and desire to succeed in whatever they put their mind to. The automotive industry can provide a lucrative and stable career. It is an industry that I am extremely proud and honored to be a part of!"
"Women belong in every aspect of our industry," Tiffany added. "It is a known fact that women customers prefer to have a woman estimator assist them, but women can perform any job in the shop, not just answer phones and sit behind a desk. Women also have a better eye for color matching paint also. I currently have a woman office manager, estimator, customer service representative, and parts manager employed – we are a group of badass women!"
While Tiffany is "honored and humbled to be chosen as a recipient of the 2021 MIW award, I don't feel that I have done anything exceptional to receive this award. I am just a woman and business owner who prides herself in taking care of those around her. I enjoy volunteering and supporting this industry that has provided for and taken care of my family. I always want to give back. I am known as the business owner who always volunteers and says yes, I can help. The quote on my office wall says, 'In this life, we cannot do great things. We can only do small things with great love'- Mother Teresa. I want to be known as the woman who took care of her family, employees, customers and community."
For more information about the Most Influential Women award, visit WIN's website.
Conference registration is also available online.
Congratulations to all of these amazing and truly Most Influential Women!