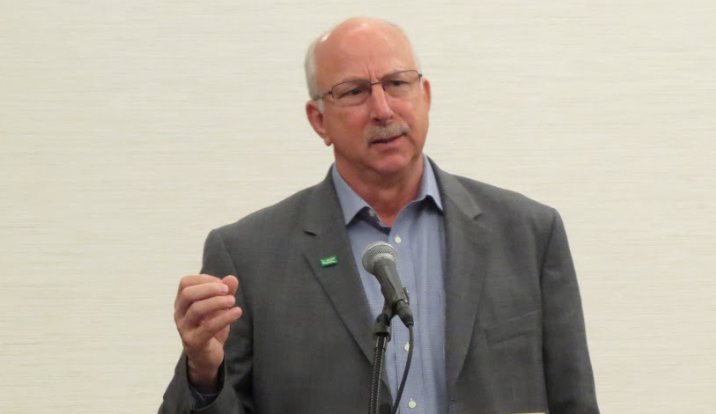 Stop Creating More Questions Than Answers: BASF's John Shoemaker Shares Damage Appraisal Documentation Tips with TCRA
"Does what you write provide answers… or create more questions?" asked John Shoemaker, AMAM, Business Development Manager for BASF Automotive Refinish Coatings, as he presented "Damage Appraisal Documentation: Improving documentation through repair process explanation" to members of the Tennessee Collision Repairers Association (TCRA) during a recent virtual estimating class. "Appraisal documentation needs to answer the who, what, when, where and how; we need to clearly communicate those things to everyone involved. Fortunately, we have a lot of tools to help us do that."
Providing step-by-step documentation tips to maximize reimbursement on a variety of operations, Shoemaker demonstrated how to use estimate lines, line notes, and photos to effectively document the repair process. He began by listing the basic resources shops should utilize when creating a vehicle damage appraisal, such as the p-pages from the shop's estimating system, I-CAR's Technical Support Portal, AllData, adasThink, and the SCRS Guide to Complete Repair Planning, which can be used as a repair checklist.
Shoemaker also recommended OEM1Stop, which offers position papers that can be useful, but he stressed, "They point you to the OEM repair procedures; they're not a substitute for OEM repair procedures at all." He continued by stating that shops should also research and document the OEM repair procedures, that the owner's manual has valuable information, and to use the vehicle identification to get specific information.
In discussing the importance of documenting vehicle identification information, Shoemaker noted, "The collision industry doesn't do a very good job identifying paint color, but it's important as it pertains to reimbursement and paint processes." To demonstrate, he provided an example of a 2015 Audi Q7 that was identified as "grey," but when he researched the color, three shades of grey were available, one metallic and two with pearl. "Either would have different costs and paint processes," he stressed. "Identifying the right color keeps your shop on the profitability side."
Referencing CIC's best imaging practices, Shoemaker recommended taking photos of the four corners of the vehicle, the license plates, the instrument panels, and the VIN plate, at a minimum. He advised, "Take photos properly so that you're communicating the damage effectively."
On-board systems are becoming increasingly complicated, according to Shoemaker, who identified MyCarDoesWhat.org as a useful educational tool when explaining ADAS to customers. Next, he discussed pre-scan procedures, instructing attendees to create an estimate line after the vehicle is scanned with notes identifying the requirement and describing what was found during the scan. He clarified, "Create separate lines for each fault found within the vehicle. We need to validate the safety systems on a vehicle, and we need to do that on day one. Shops that document this way have a lot of success getting reimbursed."
"During the pre-scan process, it's important to also identify any calibration requirements, so you can document upfront that these need to be done," Shoemaker continued. "Calibration requirements are important in helping us determine if the vehicle is truly drivable, and with advancing technology, 50% of our repair time will be spent on recalibrations in the future."
Moving through a damage appraisal, Shoemaker identified a variety of processes that are frequently left off appraisals, or are insufficiently documented: "R&I processes are often missed, but you're removing those things to fix the vehicle, and you need to adjust your labor time to account for R&I. Setup and measurement are two separate processes, which should be documented individually, and measuring allows you to document the repairs that are required. Those notes can relate to the operations side, as well."
Some additional items on Shoemaker's agenda included structural pulls and component identification, associated labor, welder set-up, wiring repairs, and corrosion protection. "Add the parts and labor cost for corrosion protection. Identify the number of wires broken. Creating consistent prices for these items will allow you to develop consistent estimates," Shoemaker stated, stressing, "Everything a technician does has value!"
When it comes to mechanical repair documentation, itemize all parts requiring replacement by creating line notes to describe the damage and itemize any associated repairs. Document fluid requirements. Validate all restraint system requirements. Shoemaker shared a "horror story about a 2015 Camaro. It needed passenger and driver airbags, and after the shop repaired the car, they sent it to the dealership to install the airbags and clear the codes. But they couldn't clear the codes because a multitude of things needed to be replaced to restore the system's functionality. The shop didn't document everything that needed to be inspected, and the car ended up being declared a total loss."
"If you have a borderline total loss and see a list of inspection items that might take it over the threshold, communicate with the insurer because they may declare it a total loss based on the likelihood of a supplement," he continued, adding, "The steering column needs to be measured and may need to be replaced. If it's replaced, it's a good idea to replace the steering wheel, as well."
Shoemaker then moved onto refinish operations, noting, "Every manufacturer has a process that they measure refinish companies by. It's developed on a complete system approach, which means you use the same paint system on bare metal all the way up to the clearcoat, based on appearance, performance, and durability of the finish."
Referencing BASF's "Fundamental Automobile Refinishing Concepts," which talks about steps that are often missed, which can "cause problems later on," Shoemaker shared some of those steps with webinar participants, such as primed bumper preparation procedures and the need to charge for solvent testing.
Regarding base coat reductions and an example of a partial refinish with full clear, he noted, "Most third-party payers do not have a formula to measure how much they should take off a panel for refinish. In this example, we used their math to justify the refinish operation: 'Note: Color coat application is only 19% of the refinish operation. 19% of 2.4 is .5, the .4 reduction indicates 1/6 of total refinish time. 1/6 of the actual color coat application is .1 so only a .1 reduction was allowed.'"
"She paid it," he added, "because she couldn't justify her number, but we could justify ours."
Under hood refinish processes gets some discussion, according to Shoemaker. Quoting "Fundamental Automobile Refinishing Concepts," he explained, "BASF recommends applying catalyzed solventborne basecoat without clearcoat to the underhood and other interior areas that originally were not finished in the exterior BC/CC system. This system produces the same color tone, gloss and physical performance characteristics as the OEM finish. When using waterborne basecoats, the color is mixed with a tintable, transparent, two-component sealer to achieve the desired finish characteristics."
Four stage paint was the next topic Shoemaker tackled, demonstrating a line note item that explained the labor times: "Paint code RR in BASF Glasurit 90 Line requires a tinted ground coat in addition to the base coat, mid-coat & clear. 4-stage colors may be as a 3-stage formula, 4-stage formula, or both 3 and 4 stage formulas depending on paint manufacturer. In general, a 4-stage formula will require the application of a ground coat in addition to the base coat and midcoat application. The use of a ground coat has not been considered in Motor's three-stage finishes."
"Ground coats are getting more and more critical because colors are becoming increasing translucent, more transparent, and they're all put over color-coded primers, so we have to replicate that primer," Shoemaker added. His recommended line note stated, "To achieve a proper color-match during the repair & refinish process, use of a ground coat that simulates the color-coded primer used in production is required to ensure the proper film build of the color coat. The use of the required ground coat color is required to achieve color-match of translucent colors, and cannot be achieved with additional coats of basecoat only."
Relating back to job costing, Shoemaker listed several situations when materials often exceed what is allowed on the estimate: when painting a single panel, when multi-stage refinish is required, and when blending multiple panels. He again emphasized the importance of validating what is used. "You'll never cover your costs if you don't job cost," he said. "Validate what you used through scale reports, and then generate an invoice that shows liquid totals and bills for materials over the allowance on the estimate. Always provide an invoice. If you're not already doing it, I really encourage you to start."
Shoemaker urged attendees to itemize gravel guard and striping by part number. Pointing out that most ADAS calibrations require a test drive to validate the operation, he directed shops to record the in and out mileage on the line item. After each repair, a post-scan is necessary to "verify that the repairs did not create faults. If a fault is detected, you must follow with re-calibration processes to clear the fault code," Shoemaker noted. "A second post-scan will be required once the recalibration is completed. The more systems are installed on these vehicles, the more issues we'll have with these diagnostic fault codes after the test drive, and that's why we need to do the post-scan AFTER the test drive."
Shops need to validate their appraisals to ensure that all operations performed are included, Shoemaker said. "I encourage you to look at the things that are included, and if you don't know where it's included, question it!"
For the final photos, Shoemaker recommended taking close-ups of all loss-related damaged parts listed on the estimate at this stage. Review the images to ensure they are clear, well-lit, and fully depict the extent of the damage to the vehicle.
"You can write an estimate in 15 minutes, but it takes a little longer to write a damage appraisal. When we write damage appraisals [vaguely], we create more uncertainty, more questions," Shoemaker stated as he wrapped up. "We need to provide detailed appraisals. We need to be thorough, with all repairs itemized and descriptive line notes added. Show every step, and include labeled photos to illustrate the repair. If it needs to be done, it needs to be documented, and you should be paid for that step. The key to getting reimbursed is justifying what you put on the damage appraisal and having the information to support it and back it up."
Shoemaker's presentation concluded with a Q&A session. For more information on TCRA, visit mytcra.com.