Dave Luehr Teaches WIN Members How To Develop a WINner's Mindset
Friday, 19 October 2018 21:04
Featured in AUTOBODYNEWS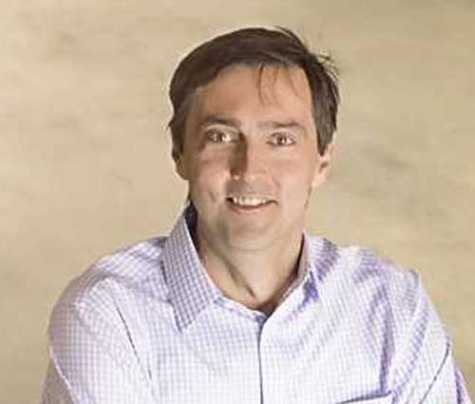 Dave Luehr of Elite Body Shop Solutions
On Wednesday, Oct. 10, the Women's Industry Network(WIN®) hosted a webinar featuring Dave Luehr of Elite Body Shop Solutions, who presented "Developing a WINner's Mindset (Pun Intended!)."
"Right now is the greatest time to be in the collision repair business, but only for those with the right mindset," he said. "But, what IS the right mindset?
"When I think of the word 'limitless,' I'm immediately inspired by the beauty of human potential. It makes me think of a childlike quality that dares to dream big and live life to the fullest. No one said this business was going to be easy. Many people fail, but it's those people who honor the struggle and dig deep to find the great opportunities that exist within the difficulties—it's these people who are creating a life of their choosing.
"Building a great business is an art. In the collision industry, great men and women have created great businesses through the power of their imaginations. I believe everyone has the power to create greatness. It has very little to do with a person's situation in life compared to their attitude toward their situation. Bring back that child within you. I can promise you it won't be easy, but nothing worthwhile ever is. With a structured approach and a childlike imagination, you truly are limitless."
Luehr welcomed attendees, thanked WIN for the forum and encouraged any non-members to join the organization. Beginning his presentation, he noted that there are two fundamental problems in the industry: Everyone seems to be looking for a magic solution to their problems instead of looking within themselves, and many people believe they can have anything they want in life as long as they work hard enough.
"Hard work does not make you successful… working hard on the right things makes you successful!" he said.
After sharing a story about his background in the industry, Luehr talked about losing his first business after his mother's death and how it shook his confidence for many years. He recalled difficult times in the industry during the first decade of the new millennium and noticing so many people who were succeeding. This led to him starting Elite Body Shop Solutions.
However, he said, "I still had to get out of my way. The only limitations that are keeping you from where you want to get in life are the ones you're creating yourself. That was one of the greatest things to ever happen to me."
He identified four factors that contribute to developing a winner's mindset: confidence, challenging limiting beliefs, personal responsibility, and finding the positive within the negative.
Confidence "truly is at the foundation of whether we're going to be successful or not. If you think you can be successful, you can because we get what we think in life, and confidence is at the very core of that," Luehr emphasized. "You can have doubts and still have confidence that you'll succeed. It's really what you do in those moments of doubt that makes all the difference between success and failure. Why not you?"
Confidence is only gained by doing—especially actions taken outside your comfort zone. Being afraid does not eliminate courage as long as you do it anyway.
Explaining the confidence-competence loop, Luehr noted, "Every time you take an action that you're a little fearful of, you become a little more competent. You know that you can do it and become better each time you do it. Don't let your lack of knowledge about a certain subject keep you from starting."
The second step to developing a winning mindset is to challenge limiting beliefs. Luehr observed that there are a lot of old beliefs that keep people stuck.
"The majority of beliefs in our brains today were in place by the time we were 4 years old, so there could be faulty information in there. But many of us identify so much with our beliefs that it becomes part of who we are and can be difficult for people to swallow. Challenging your belief system does not make you wishy-washy; it makes you wise!" Luehr said.
Moving on to personal responsibility, Luehr shared three tips for discovering your best self: exploring outside your current "truth," determining the origin of those truths, and avoiding the status quo.
"Real freedom comes when you're being your best authentic self," Luehr encouraged. "Take responsibility for your successes and your failures."
He then discussed three types of people: Card players, who play the hand they've been dealt; card haters, who act like victims and complain; and card fighters, who "make it their personal mission to go out and fight what's wrong in this world."
Finding the positive within the negative is the final step to developing a winning mindset. This means finding the opportunity in each chapter.
"Every time something bad happens, we have to find the good hidden in it," Luehr advised. "Failing is OK, but fail brilliantly! Once you know it's okay to fail, that changes everything in your life. Failure is a necessary part of the success process. You can't have real success in your life unless you fail."
Concluding the webinar, Luehr shared a poem called "Our Deepest Fear," written by Marianne Williamson. It begins, "Our deepest fear is not that we are inadequate. Our deepest fear is that we are powerful beyond measure. It is our light, not our darkness, that most frightens us."
Luehr reiterated, "Right now is the best time in history to be in the collision repair business!" before opening for questions from attendees.
For more information on WIN, visit womensindustrynetwork.com. For more information on Luehr and Elite Body Shop Solutions, visit elitebodyshopsolutions.com.