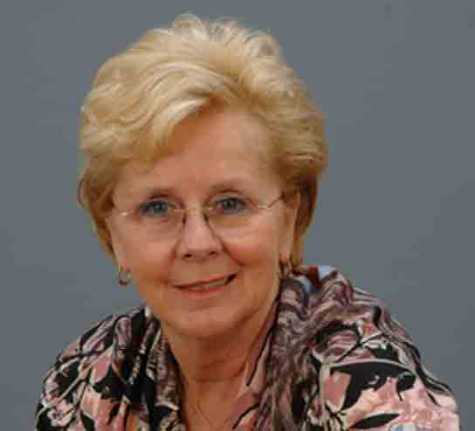 Get to Know WIN's 2018 MIW Honorees
Published in Autobody News
The Women's Industry Network (WIN) recently announced that four women will be honored as Most Influential Women (MIW) in 2018.
They will be celebrated at the MIW Gala and Awards Ceremony, held during WIN's Educational Conference in Indianapolis May 7–9. Originally established by AkzoNobel in 1999 and taken on by WIN in 2013, the MIW program aims to recognize women whose leadership, vision and commitment to excellence have enriched the collision repair industry.

The 2018 MIW honorees are Shelly Bickett, Director and Co-Founder of Fix Auto USA; Mary Mahoney, Vice President of the Insurance Replacement Division for Enterprise Holdings; Marie Peevy, Owner of Automotive Training Coordinators LLC; and Collisionista Petra Schroeder. While all of these women are involved with WIN, the association does not select the MIW honorees. Established criteria focused on industry influence, professional accomplishments, mentorship and community service are considered by an independent third-party company that reviews the nominations and selects each year's winners.

This year's honorees all graciously agreed to discuss with Autobody News their careers, involvement with WIN and how they feel about receiving this recognition.

After years in the corrugated box industry, Peevy began her collision repair industry career by chance when she relocated and needed a new job.

She recalled, "I liked it from day one, but I began to love it after my first year when I attended an industry conference. I developed a tremendous respect for collision repairers, owners, managers, technicians—all of them. I found the industry interesting and challenging, [and] always providing an opportunity to learn. I have been in the industry since 2005, and I find it hard to believe those 13 years have gone by so quickly.

"It's difficult for me to discuss my career without first stating I have five boys ranging in age from 5 to 32! I think this is important because, as most women know, your priorities revolve around your kids first. However, it is important you do something for yourself, so that you leave an example of what is possible for your children. Honestly, my real career accomplishments began when I took a chance on an idea. I saw collision repairers struggling to meet and maintain training requirements and all of the details associated with it. My passion for their struggles drove me to develop and continue to refine an approach that simplifies the process. Every day, I am excited because I know my company, Automotive Training Coordinators LLC, is helping collision repairers and making their lives just a little easier. I am grateful to the people who coached me and even for those that said I couldn't be successful. Today, my company makes a difference every day."
Mahoney began her career with Enterprise as a management trainee in 1985, learning all aspects of the business and taking on increasing levels of responsibility until she moved to its worldwide headquarters in St. Louis in 1994. There, she spearheaded the company's first insurance replacement department and was tasked with improving the communication process between branches, insurance companies and collision centers. The same year, she was involved with developing and implementing the Automated Rental Management System (ARMS®).

She recalled, "After being part of such a significant milestone, I knew from then on that this was the segment of our business in which I belonged."

In 2004, Mahoney was promoted to overseeing the management of Enterprise's insurance replacement and collision business throughout North America.

"Each promotion at Enterprise has been a personal accomplishment for me," she said. "What has been important within each promotion is that I've been fortunate to be part of the growth of the Insurance Replacement division and team as well. Being a leader and mentor to this team, many of them women, has been very rewarding, and I'm so proud of the work and advancements being made in the industry. I've also been fortunate to be part of important efforts such as NABC's Recycled Rides and Progressive's Keys to Progress. These initiatives play key roles in getting vehicles to individuals, [including] veterans, who wouldn't have otherwise had one."

Mahoney also sits on the board of the Collision Repair Education Foundation (CREF).

Bickett became involved in the industry in 1984 when she opened her first collision repair facility in Southern California, a business that has since grown to include nine locations with more than 250 employees and more than $30 million in annual revenue. The shops are part of Fix Auto USA, which Bickett co-founded.

She shared, "I saw the opportunity for success in an industry that was ready for improvement, both in processes, measurements and financial enhancement. My business knowledge, accounting expertise and process improvement training made this a good business venture."

Over the past three decades, Bickett has been on the cutting-edge of industry changes, participating in a variety of industry initiatives and serving roles in several associations. She was a founding member of Caliber Collision in 1991 and co-founded Fix Auto USA in 1997, a franchise that now includes 126 locations. She helped found CIECA, Cyncast and the Collision Career Institute and has spoken at several conferences. The breadth and extent of Bickett's knowledge and experience are astonishing and surpassed by few industry professionals.
After Schroeder finished high school, her father fell sick, so her parents recommended an apprenticeship that she began in 1969 at Herberts/Standox, a chemical company in Germany, with the intention of resuming her studies. However, she discovered an interest in the industry, sticking with the company to become the first female senior employee in 1992 and the first female assigned to an ex-patriot position in 1995 when she was sent to the United States. Her involvement with the company continued after it was sold to DuPont and then later to Axalta. She was recognized on many occasions, receiving a Clear Coat Technology Research and Marketing Award, a Double Duty Award and an award for Excellence in Customer Experience and Loyalty.

In addition to acting as a judge for the Skills USA competition over the past four years, Schroeder has volunteered with SCRS, NABC and WIN where she is now serving her second year as the association's Chair. Additionally, she volunteers for Emmanuel House, Girl Scouts and other community service projects.

"There were a lot of opportunities to just apply myself, and I have a great passion for this industry and the people in it, especially students and other females," Schroeder said.

Schroeder attended her first WIN conference in 2007 and became interested very quickly, volunteering on the association's committees and joining its board in 2013. She has served as WIN's Chair since 2016.

"Networking with so many women provides steady and mutual learning," she said. "There is not a conversation that I have without learning from someone else. WIN's mission to encourage more females to join the collision repair industry fits perfectly with my interests and passions, and receiving the honor of being named a 2018 MIW makes me want to continue volunteering even more."

"I feel very honored, humbled and excited to be recognized as an MIW. As WIN's Chair, I've worked with former MIWs, and it's great to be part of this impressive list of names. I think all of us who have been honored find that we like this work and we do these things because we have a passion for it; that it's recognized is just icing on the cake."

Having been involved with the association since it began, Bickett is also passionate about WIN's mission, which aligns with her involvement in the National Charity League.
"Working with younger women in my business, I have watched them grow organically, but there wasn't anything industry-specific that encouraged and developed women before WIN," she said. "The women in this industry were mostly surrounded by men, but WIN gives us the opportunity to work together, promote each other and develop our careers and leadership skills."

"Like many women, I just want to get things done: work, improve businesses and take care of employees, business associates, family and friends. It's nice to validate all of my contributions by being recognized in this way."

Mahoney is inspired by WIN members and their efforts to work together to address the industry's many challenges.

"While there aren't as many women in the industry as there could be, we are seeing women's roles grow and advance," she said. "We're moving forward very quickly in all aspects of the automotive industry, especially the collision repair industry, and I am so excited to be a part of it."

"I am passionate about what I do every day, and I am passionate about helping others achieve personal and professional success. Being recognized by WIN as an influential woman is a great honor, and I am humbled. It tells me maybe I can make a difference in the industry and in the lives of women I meet on a regular basis. That is so important to me and to Enterprise. It is important that we continue to bring awareness to the collision industry and the criticalness of training and advancement that needs to continue [in] this area, and especially for women."

Peevy said she was nervous when she attended her first WIN conference in 2012 because she only knew one person.

"[However,] it didn't take long before many people were introducing me to others and taking time to help me feel like I belonged," she said. "I found being involved with WIN and attending the WIN conferences provided a great opportunity to grow and learn. There's an important lesson in this: get involved, take a few chances and engage others. Networking will help anyone take it to the next level."

"It's humbling to be recognized as a MIW, especially when I think of all the past winners and even those wonderful women who also are being recognized with me this year. It is an honor to think you are being recognized for being a positive influence. It's been difficult to believe because this industry is made up of some of the most amazing, kind and generous people you could ever know."
All of this year's MIW honorees agree that including women in collision repair is important because the industry truly needs a feminine perspective and a healthy balance, and they have all witnessed an increase in females in a variety of roles within the industry over the years. Each woman shared her views as well as advice for young women interested in pursuing a career in the automotive industry.

"Women have a growing influence within our industry and we need to recognize those contributions, which are required for the industry to have the healthy balance it needs to succeed," Peevy said. "Young women should know they will be respected if they show an interest in learning the industry, earning a place in it and respecting it. There's tremendous opportunity for women in our industry, and by that, I mean there are literally hundreds of roles women can play. In fact, there's really no role women can't hold successfully."

Acknowledging that there are not as many women in the industry as there could be, Mahoney stated that there have been definitive growth and advancements in women's roles. She praised Enterprise for its promote-from-within philosophy that rewards employees based on performance and has led to women being well represented in senior leadership positions throughout the company.

"It can be a tough process, but it's also fair and is opening doors for women in every one of our lines of business," she said. "I think this industry offers a fantastic opportunity for anyone, but especially women, to have a career in so many areas, and I encourage women not to shy away from segments that haven't historically been considered as a career opportunity for them."

"As I progressed throughout my career and considered each next big promotion, I often questioned whether I was qualified, but support and mentoring taught me that I'd never know what I could achieve unless I got outside of my comfort zone and took a chance. The opportunities are endless!"

Bickett said, "The collision industry needs the diversity that women bring. We are different, and this is a benefit to businesses because women bring different experiences and skill sets that complement men's and can bring synergy to this industry. There are many opportunities for women in the automotive industry, and this can become a career with many avenues. Young women interested in working in this industry should engage with other women, but men also. Network and find a mentor. Have a clear career vision, and empower yourself."

Schroeder also mentioned that women and men offer different skill sets and different perspectives that complement one another, but she believes it's important "to remain first-class ladies instead of trying to be second-class men. It's important to be aware of how you present yourself and women in general. Behavior, wardrobe and language are all important. You cannot demand respect, but once you show that you do what you say and you apply your knowledge and experience, respect will come."

Congratulations on being named 2018 MIWs to these four spectacular women!