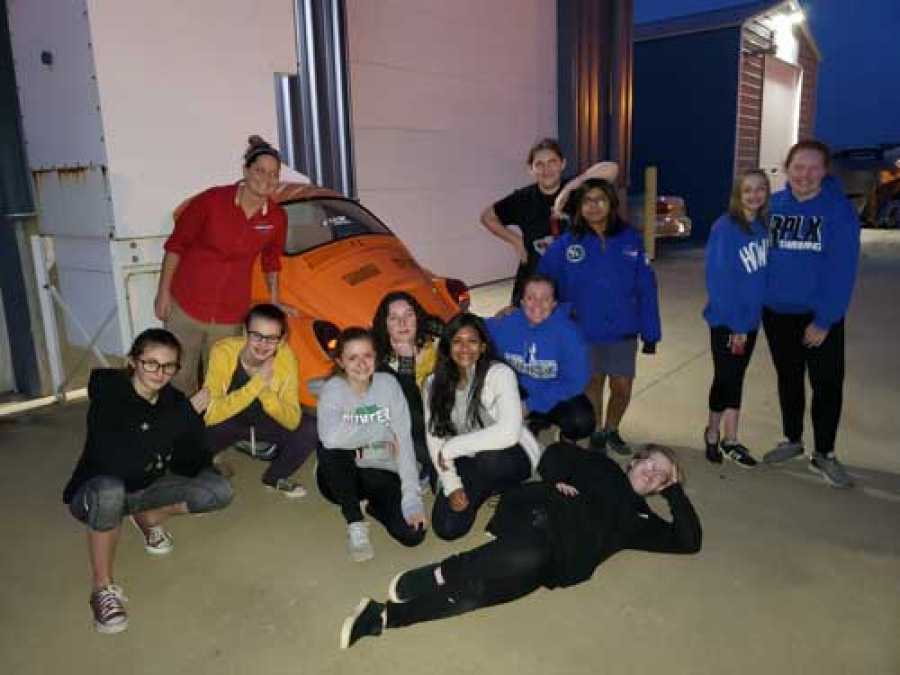 Kim Barks Teaches Girl Scouts Automotive Care Basics in St. Charles, MO
Published in Autobody News
April 1 might have been April Fool's Day, but Kim Barks, owner of Complete Car and RV Repair in St. Charles, MO, wasn't joking around when she hosted a meeting for a troop of nearly a dozen Girl Scouts to teach them some basic car care tips.
Kim shared, "It was a pleasure meeting this great group of Girl Scouts and teaching them safety and education about their cars. These ladies are 14–15 years old and eager to learn about their vehicles; it's never too early to start learning!"
With Bob Barks, her father and business partner, Kim showed the girls how to check their tire pressure and read their tire size, where to find it on the vehicle, and how to know when they need new tires. She also explained when they need to rotate their tires. In addition to encouraging the young ladies to read their owners' manuals, Barks explained the lights on their dashboard and why it's so important to wear their seatbelts.
The Girl Scout troop learned useful tips for when they're on the road, what to do in an accident and where to go if they're being followed. Barks talked about driving distractions, what drivers are required to carry in their cars, and what the girls should do if they get pulled over.
Barks added, "Most importantly, we discussed that they must always be aware of their surroundings."
Kelly Wheeler Karavousanos, the Girl Scout troop leader, shared, "Bob and Kim were so helpful and volunteered to teach our Cadette Girl Scouts some basics about car care and safety. We will be bringing them back to learn more. Thank you for being so generous with your time. Our girls appreciate it!"
Kim welcomed schools and other groups to contact her to schedule a similar clinic. She can be reached at 314-575-8577.
Kim will host a Spring Auto Care Clinic – Wheels, Women and Mimosas on May 11. For more information on what activities the Barks will host, visit www.completestl.com.