AASPI Introduces New Executive Director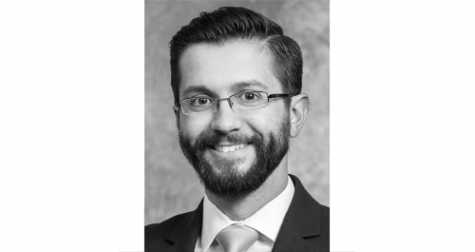 As of Jan. 1, 2020, Mike Lane stepped down from his role as executive director of the Alliance of Automotive Service Providers of Illinois (AASPI) after nearly three decades.
The position has been filled by Brian Wojcicki who has served as AAPI's chief lobbyist since 2015. Wojcicki shared, "I have worked closely with AASPI's executive director over the past several years regarding association programming and membership outreach."
"I am a practicing attorney with experience in election law and regulatory drafting as well as issues involving business and association liabilities," Wojcicki continued. "Prior to law school, I worked on various state and local campaigns and was on staff with the governor's office of legislative affairs. Currently, I am also active on boards of educational and economic development associations in the Illinois state capital city of Springfield. With these experiences, I try to bring unique insights to the political and legal needs of the association as well as practical experience regarding membership needs of the association."
Wojcicki's first goal as AASPI's executive director is to facilitate a smooth transition from Lane's leadership. He added, "Like most any new executive director, I also hope to grow membership as well as state and national relevance for the association. Political and regulatory advocacy will also remain central to the association with goals for additional initiatives and expanded government relations."
In 2020, Wojcicki intends to work closely with AASPI's board of directors to enhance communication and outreach to members and to offer more opportunities for members to share best practices, industry tips, and resources.
The next legislation session in Illinois begins in late January, and Wojcicki plans to "start pushing for a statutory codification of best practices regarding original equipment manufacturer (OEM) procedures and efficient payments for those who follow OEM procedures. This OEM issue has been something I've been working on with the AASPI board over the past year and built a resource page with information on the initiative."
Wojcicki also looks forward to AASPI's annual convention on Feb. 22 which "will offer attendees an opportunity to directly connect with state legislators who will be our chief advocates in the coming year as well as education sessions from Kristen Felder with Collision Hub regarding documentation, negotiations, pitfalls, and other lessons for simplifying repairs and dealing with insurers," he shared.
For more information on AASPI, visit aaspi.org.