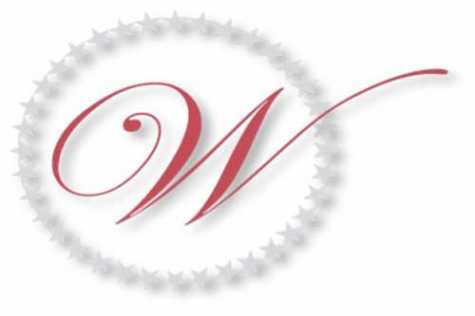 Get to Know WIN's 2019 MIW Honorees
Published in Autobody News
The Women's Industry Network (WIN) recently announced that four women will be honored as Most Influential Women (MIW) and celebrated at the MIW Gala and Awards Ceremony in May.
The ceremony will be held during WIN's Educational Conference in Fort Lauderdale, FL, from May 6–8. Originally established by AkzoNobel in 1999 and taken on by WIN in 2013, the MIW program aims to recognize women whose leadership, vision and commitment to excellence have enriched the collision repair industry.
The 2019 MIW honorees are Yen Hoang, CEO of UYL Color; Erica L. Schaefer, Mopar collision marketing manager at Fiat Chrysler Automobiles (FCA); Kathy Mello, CFO of TGIF Body Shop; and Judy Folk, manager of collision repair design service (CRDS) at Sherwin-Williams Automotive Finishes.
While all of these women are involved with WIN, the association does not select the MIW honorees. Established criteria focused on industry influence, professional accomplishments, mentorship and community service are considered by an independent third-party company that reviews the nominations and selects each year's winners.
This year's honorees graciously agreed to discuss their careers, their involvement with WIN and how they feel about receiving this recognition.
Growing up in the Detroit area, it's unsurprising that Erica L. Schaefer entered the automotive industry as a Chrysler intern in 1995 after her graduation.
She notes, "It just seemed natural. From the start of my career, I was involved in some form of collision."
Throughout Schaefer's 23 years with FCA, the company has undergone several ownership changes, but she has always proudly represented the Mopar brand. She has served as warehouse supervisor, inventory control supervisor, supplier relations manager and most recently, collision marketing manager.
Schaefer is grateful for the support she has received at FCA, which has allowed her to participate in OEM roundtables that provide mentorship and support her growth within the collision space.
After speaking at a Mitchell event on FCA's certified repair program in 2015, Schaefer noted, "This is the moment I realized my customer was so much more than our FCA wholesale dealers. While revenue was still a focus, I shifted gears and started digging into the body shop world with focus on safe and proper repair.
"This was not an easy transition, as many of the discussions I actively sought were highly technical in nature, and I had few company resources to rely on. I still have a lot to learn in the body shop space, but with the help of my OE roundtable colleagues, Mike Anderson, the team at Assured Performance and so many other industry experts, I don't feel so lost in the dark."
Schaefer is also extremely thankful for her manager, Lauren Kolak, who "believes in me and allows me to run in as many directions as I do. Having a manager who is committed to the same goals and mission makes my job easier. Lauren and I are committed to doing our part to make a difference in the collision repair process and experience. We still have a lot of work to do to help our FCA customers secure a safe and proper repair, but I am proud to be part of getting this accomplished."
Still, what Schaefer is most proud of "isn't necessarily my career but the career I have made while not compromising time with my family," she shared. "I am fortunate that FCA supports the demands of a working woman, wife and mother. I am also so appreciative of the support I receive at home from my husband and my parents. While I don't travel as often as some, I take comfort in knowing that the ship still runs without me when I'm gone. Without support from my family and managers, I would not have been considered for such a prestigious award."
Judy Folk was recruited by Sherwin-Williams more than 30 years ago to create a department specifically for shop layout and design. Coming from a career in retail, Folk "saw this as a huge opportunity to use my skills, learn a new industry and continue to grow. Being a consultant in the automotive industry has offered me the opportunity to meet and influence so many incredible business owners, and in return, I learn from them every day."
Folk's role has allowed her to collaborate with shop owners to design facilities across North America and improve their profitability and productivity. She feels satisfied seeing existing businesses thrive and new businesses open, facilitating communities' growth and creating new jobs for technicians. She also teaches Sherwin-Williams' EcoLean workshops and created the Sherwin-Williams Women's Leadership Council. She served as chair of the council for two years and established the "Week of Service" initiative for employees.
In addition to authoring articles published in Fixed Ops, Body Shop Business and ABRN, Folk has presented at NACE, SEMA and other industry events and for the Sherwin-Williams automotive sales team. A 2012 career highlight was Folk's recognition as "Woman of the Year" by the National Association of Professional Women. She currently serves on the board of directors for the National Alliance on Mental Illness. The amazing support and advice of family, co-workers, customers and Sherwin-Williams made this all possible.
Yen Hoang grew up in her father's body shop, often helping out to pass the time. Although she pursued a career with a Big Four accounting firm, Hoang left the firm in 2010 to join UYL Color, a paint supply company that she founded with her father and brother. Her father "felt there was a dearth of service but also an opportunity to serve the underserved, which means all [shop sizes]—not just the dealerships who are accustomed to getting service," Hoang shared. "Being in the industry for almost 10 years now, I can appreciate my dad's vision and support whatever endeavors necessary to continually have a positive impact on our industry."
Since Hoang became the CEO of UYL Color, the company has grown over 900 percent and been listed on Fortune's fastest-growing inner city companies three years in a row.
Hoang said, "I get to work alongside some pretty amazing people at UYL Color, and what I'm most proud of is my employees' commitment to live by our mission—making it easier for our customers to be successful. There's such a deep sense of obligation and compassion towards our mission, and I'm always taken back by their commitment to fulfill these obligations for our customers out of a sense of real concern and care, no matter how difficult the customer can be."
Hoang is also a member of the Houston Auto Body Association, Auto Paint Exchange 20 group and several non-industry specific CEO groups as part of her efforts to enhance her knowledge of the industry and as an entrepreneur. She partnered with Microsoft to create a commercial for its Surface Pro while promoting UYL Color. On International Women's Day 2017, Microsoft recognized her as a leader leaving a positive impact.
Previously employed in the medical field, Kathy Mello began working behind the scenes for TGIF Body Shop when her husband founded the company in 1980. The business went on to grow exponentially when TGIF signed its first DRP contract in 1989. By 1996, the company needed a new location to accommodate its growth. With her children grown, Mello was able to pursue a more active role in the business.
Mello admitted, "This industry is something I would never have chosen had it not happened the way it did, but I really enjoyed it and couldn't understand why at first. After some soul-searching, I realized I love helping people, and that's what we do in collision repair."
Mello has learned about the industry by taking AMi training, acquiring mentors and attending as many industry events as possible. She serves on the board of directors for the California Autobody Association and is a co-founder of WIN.
"Just staying connected is important," she said. "I'm grateful that I've been able to serve in different capacities in the community, but I see them more as opportunities than as accomplishments. I'm also very grateful for the mentors who shared their wisdom with me along the way."
Mello attended a women's industry conference hosted by Assured Performance in 2005. When the ladies were encouraged to run with the idea, that's exactly what they did.
Mello recalled, "They say that when you show up, things happen; this was a happening. The conference was educational, and though none of us was sure we belonged when it began, we knew we could make a difference in the industry by the time it ended. We started planning the next year's conference, and within a year, we had the conference set up as well as a new entity, WIN, but we never set out to start an organization—it just happened."
Being recognized as a 2019 MIW is an "unexpected honor" for Mello.
"This is not an industry I would have chosen, and the fact that I'm viewed as someone who's influential in it is so surprising to me," she said. "When I look at all those pictures lined up of women who've been honored over the years, I marvel at how I fit into that category."
Hoang joined WIN in 2012 at the recommendation of WIN member and former MIW recipient Linda Sommerhauser.
Hoang recalled, "What initially began as a keen interest in gaining a better understanding of the industry eventually led to a sincere desire to embrace WIN's mission of fostering and advancing women in the collision repair industry. I have never felt disadvantaged in any way because of my gender, race or age, but the reality is those factors are used to judge people, and that matters whether you like it or not. Having to navigate the business world in a male-dominated industry is challenging but achievable when you believe in yourself—your capabilities, your value and your worth. WIN brings such a sense of camaraderie that it makes it easy to be yourself and share your thoughts and passion. I hope I can be a positive influence for the women I meet in WIN.
"I am genuinely humbled to be considered amongst such an astonishing group of accomplished women! Their work and engagement in this industry are palpable and lasting, admirable and reflective of the award—influential! Personally, seeing them has always given me pause and made me ponder how I can recreate that influence for positive impact in my own way."
Folk has been involved with WIN since its inception, and before that, she met with a group of female industry professionals at NACE each year.
She shared, "WIN offered me the connection to other professional women throughout the entire automotive industry. I am so humbled and excited that I was even nominated for the MIW award. Imagine my shock and excitement when I heard that I won! It means a great deal to me to be recognized, especially by my fellow teammates, showing their support and the confidence they place in me."
At the urging of WIN's Liz Stein, Schaefer attended her first WIN Educational Conference in 2014. Although she was initially skeptical about how WIN could benefit an OE, she acquiesced.
"It was a great experience," she said. "I enjoyed many of the speakers, especially ones focused on work-life balance because that's extremely important to me. I was also able to meet some strategic partners from various sides of the collision world that Mopar has partnerships with. Networking works. I've used my connections throughout my career and take comfort in always having a phone-a-friend through my WIN connections."
Schaefer feels humbled and honored to be named a 2019 MIW.
She shared, "It is human nature to feel you aren't doing enough or you could do things better, but this award tells me that my efforts to help improve the overall collision repair process and experience have not gone unnoticed, and it makes me even more determined to influence positive changes in whatever ways I can. This award wouldn't be possible if I didn't have the support of my family, various managers throughout my career and all my industry phone-a-friends. I have to thank them for making me be the best I can be. Everyone has the power to make a difference."
Schaefer believes it's important for women to be involved in the collision repair industry because they "bring color and passion to conversations, along with different points of view." She encourages young women interested in an automotive industry career to "find mentors, both professionally and personally, who you can bounce stuff off of and seek advice from. Always seek the why; don't accept everything as fact. Investigate and find out the truth. Don't stop learning and growing—23 years into my career, and I still learn every day. Seek what makes you passionate. Work is more fun when you enjoy what you're doing. Be dependable and accountable. If you say you're going to do something, do it."
Folk added, "Not harnessing the perspectives of women on important business decisions will only hurt the automotive industry in the long run. The face of the consumer population is changing dramatically. Everyone knows the narrative about change—we're living in it. The collision repair industry is becoming less about physical strength and more about technology, communications and customer service, which offers a great career path for women.
"In the automotive industry, I recommend that young women don't let themselves be intimidated. Stay steady and focused on what you want to do, continue learning and keep that vision in front of you. In any career, I'd tell them to stop worrying and to embrace the changes life throws at you."
Regarding women's roles in the industry, Mello stated, "Women tend to be collaborative and nurturing by nature. The human side of the business is sometimes challenging for business owners, but a lot of women bring solutions to that challenge to the table. Women are also detail-oriented and passionate. Including women in this industry is imperative so there's opportunity for longevity as a career.
"Surround yourselves with knowledgeable people, and create a support system for some of the challenges, including gender challenges, you might face. Fortunately, it seems like that ideology is departing and women are being more welcomed; many of the barriers to women entering the automotive industry have been destroyed. Surround yourself with people who can help you with any hurdles that might come along. WIN certainly does that since it's one of the organization's tenets."
Hoang said, "Our industry affects everyone, not just individuals in this industry. As women, we bring a different perspective, idea, opinion, voice and lens, which are all critical to adding depth and knowledge to an industry that is still predominantly run by men. We are so instrumental to the subversive changes that have been made and are yet to come. The inclusion of women, especially in our industry, is therefore a necessity, not an option.
"The automotive industry is experiencing a renaissance with the emergence of advanced technology upending what we traditionally know about autonomous driving, vehicle repair, self-driving versus ride-sharing and more. We need the vibrant youth and diversified perspectives of young women to continue to drive the innovation critical to every facet of the automotive industry to keep us ahead of the curve and prepared for the fast-paced, ever-changing world we live in.
"My advice would be to learn from the experienced, but keep your fresh perspectives intact and vocalize them, especially when it differs from the seasoned voice. It's not an easy thing to do, but we all have to be constantly challenged to improve together. When you speak with confidence, curiosity, and genuine interest towards the common objective, you will be heard. And when you inevitably feel like you are not being heard, don't despair; continue to persevere!"
Congratulations to these four spectacular women for being named 2019 MIWs!