ARA Takes Summer Road Trip Virtual, Annual Convention to Follow Suit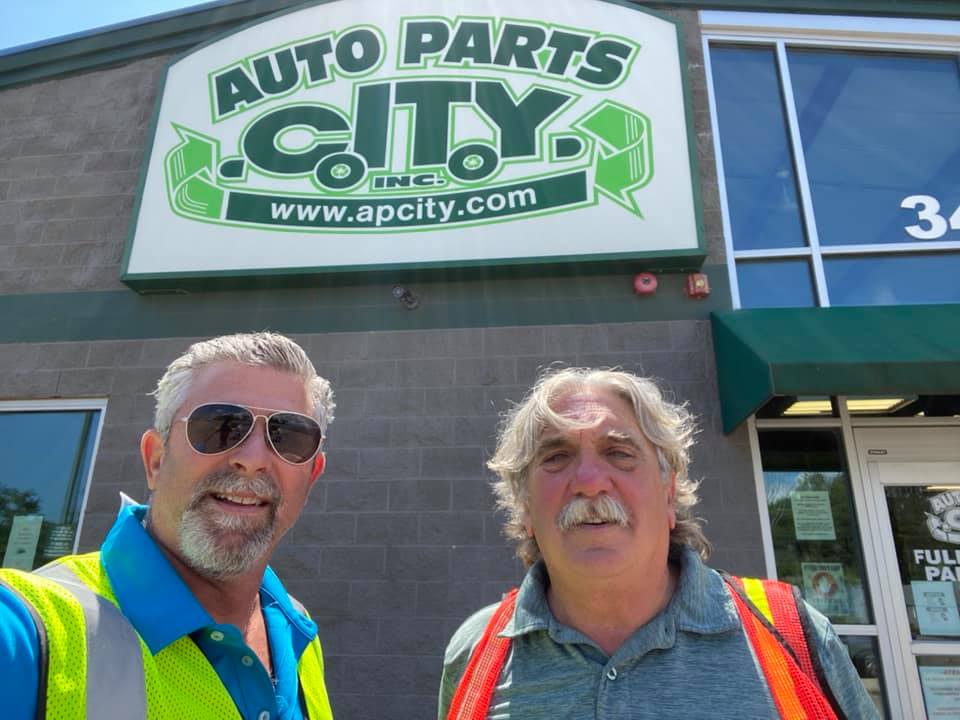 The Automotive Recyclers Association (ARA) planned its inaugural ARA Summer Road Trip for July 23-25, 2020, with the intention of connecting up-and-coming industry leaders with experienced auto recycling veterans through tours of several ARA member facilities. The Road Trip is an evolution of the association's FLARES (Future Leaders of Automotive Recyclers Educational Summit), which was established in 2018. The tour was scheduled to begin in Chicago, but unfortunately, in the days leading up to the tour, Chicago Mayor Lori Lightfoot issued an emergency order requiring two w eeks of self-quarantine for travelers from 15 different states due to COVID-19 concerns.
Although ARA was forced to postpone the Road Trip out of precaution for members' health and safety, ARA Director of Member Relations Vince Edivan, who had planned to act as host of the trip, was able to safely travel to Chicago since his home state of Virginia was not on the restricted list. Edivan took the tour virtual, posting pictures and videos to the organization's social media accounts to allow would-be attendees to join him for the road trip experience.
Edivan began his road trip on July 23 by visiting CAR Auto Recyclers in North Manchester, Indiana and Legal Chop Shop in Fort Wayne, Indiana. Over the following days, he also visited Auto Parts City in Gurnee, Illinois and Rockford's Auto Parts in Rockford, Illinois. He also visited Bionic Auto Parts & Sales in Chicago and Northlake Auto Recyclers in Hammond, Indiana, plus he dined with the owners of ABC Auto Parts in Riverdale, Illinois, which is owned by ARA Past President Jim Watson and his brother, Joe Watson, who currently serves as president of the Auto & Truck Recyclers of Illinois (ATRI).
"All locations are either CAR and/or Gold Seal certified automotive recycling facilities, having achieved the top tier of certification for general business practices, environmental and safety issues, and customer service offered by ARA and recognized by the industry," Edivan shared. "It was a rewarding experience for all, as the ARA members who graciously agreed to open their doors to their peers were able to still reach the ARA membership at-large through videos and postings on ARA's social media platforms."
Sandy Blalock, Executive Director of ARA, added, "While the challenges presented by the COVID-19 pandemic made the widely attended Road Show unrealistic, ARA was able to adapt and leverage the reach of social media and technology to bring ARA members together and share knowledge. Overall, it was a great opportunity for ARA to get back out and visit face-to-face with some of our great Illinois and Indiana members, and ARA looks forward to rescheduling the Road Trip as soon as safely possible."
ARA has also made the difficult decision to shift its 77th Annual Convention & Exposition, scheduled for November 11-14, to a completely virtual event. According to Blalock, "Ultimately, the health and safety of the membership and staff is our top priority. After many discussions, serious consideration, and with the safety of all attendees at the forefront, we have decided to re-direct all our efforts into transitioning the 77th Annual ARA Convention and Exposition into a virtual conference. We were hopeful that this year's Convention could remain a live event, but the current state-of-affairs simply presents too much uncertainty and risk at this time."
"For 76 years, the ARA Annual Convention and Exposition has been the gathering place for the professional automotive recycling industry and an incredible place to network, learn and conduct business," said ARA President, Scott Robertson. "ARA is the voice of the professional automotive recycling industry and it is our duty to provide information, education and opportunity to automotive recyclers from around the world –even in the midst of a global pandemic. Yes, it will look different, but it will still be the extraordinary experience that our attendees have come to expect year after year."
For more information on ARA and the upcoming 77th Annual Convention & Exposition, visit a-r-a.org.