ATI Shares Top Five Ways to Thrive During the COVID-19 Outbreak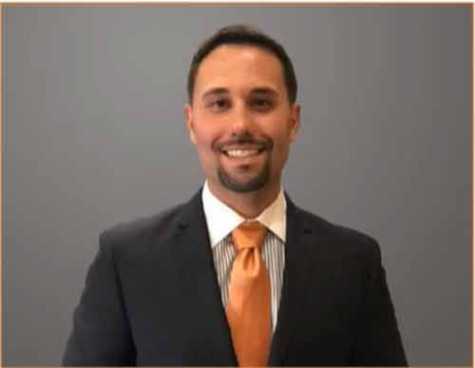 The Automotive Training Institute (ATI) on March 24 interrupted its regularly scheduled webinar series to share valuable information related to the current pandemic, "Top 5 Ways to Thrive During the COVID-19 Outbreak."
ATI Senior Instructor and Coach Chris Brower discussed how to protect staff and customers, make customers feel safe, control expenses, maintain cash flow and "thrive in this challenging time with the right mindset."
The webinar originally scheduled was "The Secret Tech."
Brower opened the webinar with some encouragement for attendees.
"The coronavirus has impacted all of your businesses, the market, the industry, but during times like this, you have to realize that we will come out of it," Brower said. "ATI really drives results, even in times like this, but today isn't necessarily about the money; it's about helping you weather the storm, but remember—we're all in this together."
Brower encouraged attendees to be proactive.
"ATI isn't hiding from the pandemic, and you can't hide from it either," Brower said. "Instead, get in front of it by making sure your employees are okay, preparing for what you'll need to do during this time, and above all, your health and well-being is always number one because if you don't take care of yourself, you can't take care of those you love or your business."
A poll to determine what is currently most important to webinar participants indicated that 21% were most concerned with knowing what to tell customers to make them feel safe; 19% with protecting customers and staff from infection; and 23% with controlling expenses and managing debt. Maintaining car count and cash flow was the biggest concern for 35%, the majority, while only 2% were most worried about having the right mindset to thrive and overcome the outbreak.
"We all have a natural tendency to panic when we are scared," Brower noted. "People see us panicking and start to panic—that's not good for anyone. I'm not saying you shouldn't be scared because we all are, but understand that we can't control everything, so we have to control what we can, beginning with our attitude.
"If you stay positive and keep your employees positive by assuring them you're going to do everything you can and reminding them that we're all in this together, you'll come out so much better on the other end."
Earlier that week, the Department of Homeland Security identified vehicle service and repair as essential.
"We're lucky because that means we can stay open and aren't one of those small businesses getting shut down right now," Brower said. "We have an opportunity here. Sure, it's a challenging opportunity, but we have a shot.
"This is our time to shine and focus on building your brand. Helping your community is a great way to build your brand. Do everything you can to support your community; focus on keeping health care professionals going by ensuring they have safe vehicles so they can take care of the world."
Brower also recommended using the inevitable downtime to customers' advantage, by promoting the value of having vehicle services done while they're at home. Inform customers the shop is taking every precaution to keep them safe.
To help customers feel safe, Brower said, shops should let them know sanitation has always been a priority in the shop, but all touchpoints are being sanitized, gloves and masks are being used and social distancing is being practiced.
Shop owners must also take care of their staff, which starts by stressing the importance of staying home when they are sick.
To promote social distancing, shops should take advantage of modern technology that allows them to virtually stay in contact with customers to update them on their repairs, and accept payment over the phone, and promote the use of the night drop box at all times of day.
"This is also a great time to invest in your staff," Brower said. "If you are slow, it's a great time for training. Service advisors can roleplay, senior techs can coach junior techs and you can do cross-role reversals where employees learn how to do parts of other team members' jobs. This will build assurances now that you have backup for some functions if needed."
"Don't try to force people into your shop," Brower said about trying to maintain car count. "Let them know you'll be there to help if they need you, but you'll scare them if you act desperate. People need their cars, even right now; they are already in a panic, so if something is wrong with their car, they will bring it in. Some maintenance items may be put on hold for now, but that doesn't mean you can't offer incentives to get it taken care of now, reminding them of the precautions you're taking and offering pick-up and drop-off services so they don't have to leave the house."
Brower suggested using call forwarding to take calls before and after hours because "in times like this, we have to do whatever helps."
He proposed shops can offer sanitizing services, which provides an opportunity to identify a need for other services.
He also discouraged shop owners from cutting advertising.
"Build goodwill by letting the community know we're all in this together and you want to take care of them," Brower said. "That's what you're doing, so use all possible outlets to relay and market that message. Let everyone know you're strong and ready to help, and people won't forget everything you do during this crazy time to keep their cars safe."
When it comes to managing expenses and controlling debt, Brower stressed everyone's circumstances are different and recommended an individual consult, but he also offered some ideas shops can implement, such as offering employees the chance to take their vacations now, which may be in their best interest if they have children who need to be watched.
Split shifts are another option that keeps everyone earning some money and keeps the business going.
Brower urged shops to talk to their mortgage companies or landlords now if they suspect they will have problems with payment.
"This is a pandemic; this isn't normal," he said. "Everybody has to adjust, and they will likely want to work with you. Remind them of your past payment history and that you've been a good tenant. If you know it's going to be necessary, put yourself at the front of the line now."
Shops should research work share by state, SBA COVID-19 relief, paid sick leave, FMLA, CDC COVID-19, IRS extension, lines of credit and the Facebook Small Business Grants Program, to guarantee they understand how the current situation will impact their business, Brower said.
Brower noted the IRS 2019 payment deadline has been extended from April 15 to July 15.
"These things are changing constantly, so you need to be looking at these resources every day," Brower said. "Know the facts, don't let rumors spread. Rely on credible resources for your information, and be prepared at all times."
Shop owners have to create the right mindset in order to thrive in this challenging time, according to Brower.
"As a leader, that means you have to stay positive, despite this crisis and your fear," he said. "Do the things you're telling your team to do, and make sure your team is delivering a consistent message. Make sure your customer believe you have things under control and focus on the things you can control. Remind your team, families and customer that we're all going to come out of this.
"You're an essential business with the ability to remain open, so this is an opportunity we should be happy about," Brower reminded everyone. "All of our livelihoods are at stake, but minimizing the tidal wave of this virus will benefit everyone.
"We're in this together, and I'm confident that things will (eventually) get back to normal. Let's get ahead of this by making proactive decisions, staying aware of what's going on and trying to make the best out of all this. We're an essential business for a reason, and right now, we have to make everything count.
"There's a light at the end of the tunnel, and we just need to hang on until we reach it."
To schedule a phone consultation with ATI, including a free business health check, visit autotraining.net/register