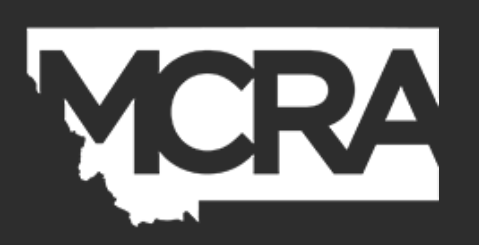 MCRA Enjoys Return to Normalcy with 2021 Spring Educational Conference
By Chasidy Rae Sisk
On April 9 and 10, the Montana Collision Repair Association (MCRA) hosted its 2021 Spring Educational Conference, "2035: Looking Ahead at What the Collision Industry Might Look Like," held at the Hilton Garden Inn in Great Falls, Montana. According to MCRA President Paul Flores, "The 2021 conference was great! We called our members months in advance to gauge their responses to make sure we were being sensitive to their needs and beliefs. Given the nature of the past year, it was a welcome rebound to normalcy for a lot of people, and we had a great turnout."
"For the first event in over a year and coming out of a very sensitive, unprecedented time, there was fear of enmity, and we did not want to be insensitive, which is why we devoted so much time reaching out to our members to make sure it was the right step forward," Flores continued. "We did have some members that were still hesitant, or were high risk candidates, that were not able to join us, but Montana still has a 'Wild West' heart, so most of our members were all for the event, and the event itself completely exceeded our expectations."
The 2021 Spring Educational Conference kicked off on Friday with a Golf Tournament at the Eagle Falls Golf Course, which MCRA used as a fundraiser for the state's last collision education program. "We have a dire need to produce a workforce for the present and future. Being able to attach a fundraising event to the Conference was paramount to helping raise funds for Montana's last remaining Collision Program at MSU-Billings," Flores explained. "The $6836.11 raised at the golf tournament will be a great boost to the financial needs of the MSU-Billings Collision Program!"
The golf fundraiser was held in collaboration with the Collision Repair Education Foundation (CREF), so in addition to donations being tax-deductible, the Foundation will be able to stretch those dollars by using educational and corporate discounts to help the school receive closer to $15,000 retail price in tools, equipment and materials. All funds raised will be reinvested locally into the MSU-Billings program. Flores shared some thoughts about the fundraising initiative on social media. Friday's festivities concluded that evening with a Meet and Greet social mixer, sponsored by Denny Menholt.
On Saturday, after breakfast, Frank Terlep of Auto Techcelerators, LLC, presented "Technologies and Trends That Will Reshape Our Industry by 2035," which was sponsored by Axalta and National Coatings & Supplies. Terlep strove to provide a glimpse into the collision repair industry in 2035, predicting "OEMs, repairers, insurers, and suppliers, as well as people, processes and technologies, will have changed dramatically because the vehicle, its components, repair procedures, and the consumers require it!"
Focusing on 20 trends and technologies disrupting the industry, Terlep offered suggestions and ideas related to things attendees should consider if they want to operate a successful business between now and 2035. "Frank shared great information on the future of our industry," Flores recalled. "The topic really hit home; as technology (ADAS) evolves, our ability to identify it and repair it becomes more complex every year. Trends in the industry are very important to stay on top off, we must consistently focus our business models on the future."
The morning's sessions continued with Mitchell's "ADAS Calibration Technology," and Flores said, "It was a big hit with our members to see Kelly Bottoms' presentation on the Mitchell/Bosch TS21 ADAS calibration solution."
After lunch, Terlep returned with "Auto Techcelerators ADAS Solution," discussing "some of the great solutions he's developed to help shops navigate ADAS technology," Flores stated.
For spouses of industry professionals at the conference, MCRA coordinated a day of town tours, dining excursions, and a visit to the C.M. Russell Museum. "We really wanted to make this a big welcome back, so the board also tried something for the first time and encouraged members to bring their spouses," Flores noted. "That also generated a good turnout, and the spouses enjoyed a great Trolley Tour of Great Falls while our members were being educated."
"The Montana Collision Repair Industry is community-minded, and it is important for us to come together, to share experiences, to share in educational opportunities, and to just enjoy each other's company. For many of our members, [MCRA's annual conference] is their only opportunity to share their voice and share in the educational opportunities to advance their businesses and plan for the future," Flores emphasized. "This year's event was really about getting back to normalcy. Yes, we are faced with an unprecedented situation, but we must continue to move forward, and we must continue to plan for the future."
MCRA is grateful to AutoNation for sponsoring Saturday's conference. For more information on MCRA, visit mcramt.com.