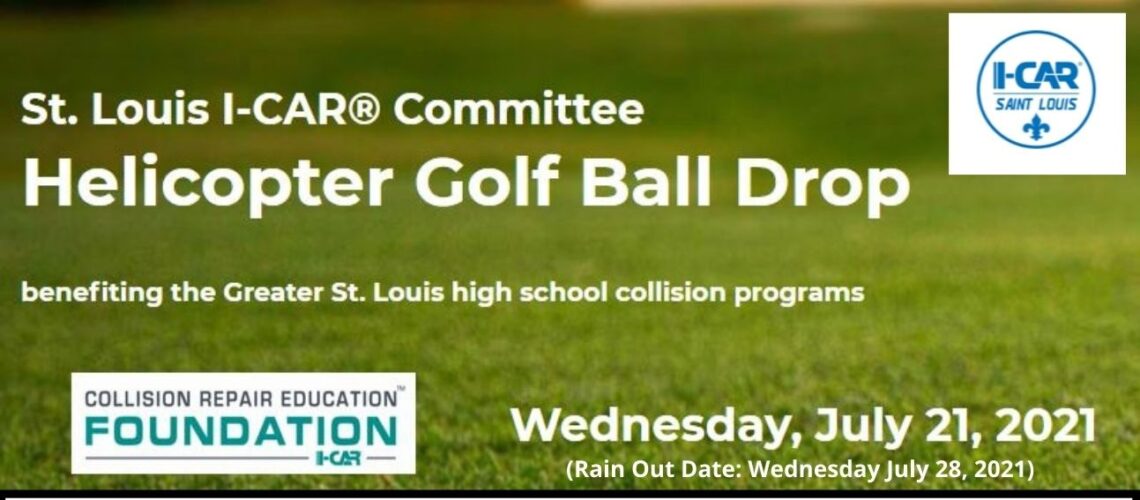 St. Louis I-CAR Committee Adopts Three High Schools
By Chasidy Rae Sisk
The St. Louis I-CAR Committee's April 8th meeting featured the excitement of planning for its upcoming helicopter golf ball drop fundraiser as well as updates on the group's Adopt a School program. According to Shelly Jones, St. Louis I-CAR Committee Chair, "We had another great turnout with 25 people attending our virtual meeting."
I-CAR's Robbie Saladino started the meeting by sharing results from the I-CAR volunteer survey, and he also provided information on the Collision Repair Education Foundation's Benchmark Grants.
John Helterbrand, the committee's Training Vice-Chair, offered an update on the Adopt a School goal and the two projects they've planned. "The St. Louis I-CAR Committee is adopting three schools: North Tech, South Tech, and Lewis & Clark," Jones explained. "Our goal is to build plastic repair carts for each school and to build mobile vehicle front ends. Both projects will incorporate curriculum and rubrics."
Next, Gene Slattery, Education Coordinator for the St. Louis I-CAR Committee, shared information on the helicopter golf ball drop, "our committee fundraiser for area collision programs," Jones said. Scheduled for July 21st, the golf ball drop will be held on the same day as the MVTAP Golf Tournament; although these events are separate and coordinated by two different organizations, both will support local collision programs. The rain date for both events is July 28th.
The day of support for collision schools will begin at 9 a.m. on July 21st at the Meramec Lakes Golf Course with the helicopter golf ball drop. Ranken Technical College is the major presenting sponsor for the event, and Schaefer Autobody and Automotive Technology Institute (ATI) have joined as sponsors; however, additional sponsorship opportunities are available. Golf balls can be purchased online for $25 each, or five for $100, and the winner does not have to be present to be eligible for the $1,000 closest to the pin prize! The drop will be streamed Live at Facebook.com/ICARStLouisCommittee. Buy a ball or register as a sponsor at https://icarstlouis.weebly.com/.
Immediately following the helicopter golf ball drop, the Metro Vo-Tech Assistance Program (MVTAP) will hold its 4-person scramble, beginning at 10 a.m. Registration is open for golfers and sponsors at https://mvtap2021.golfgenius.com/. "There is really a need this year to support our local Industry schools' collision repair programs," Slattery stressed. "2021 is the time to get our lives back to normal."