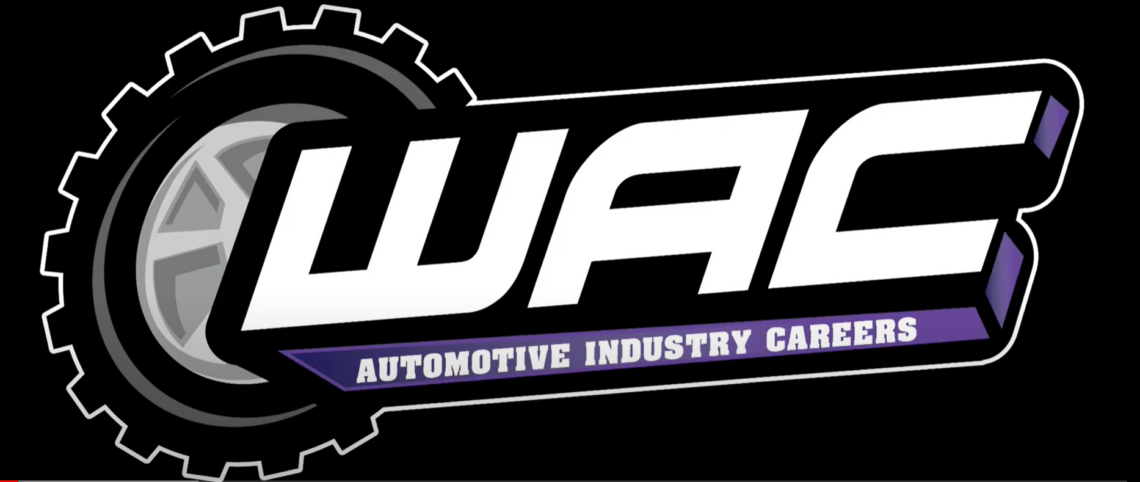 Opportunities in the Automotive Industry: Professionals Urge Students to Consider Career Options in WAC Video Series
"Industry professionals promoting automotive careers" – that's the mission of Women in Automotive and Collision (WAC), and many of the association's efforts are geared towards inspiring young people to consider occupations in the automotive and collision repair industries. Typically, WAC members educate students and parents about the industry's great career options during job fairs and other in-person events, but the challenges of social distancing led WAC to get creative in 2020. They appealed to the industry, asking for short video clip contributions which the association compiled into an awareness-raising series: Opportunities in the Automotive Industry.
"Our mission has been accomplished in the past by members' participation throughout the year: setting up a WAC booth at various events, giving presentations for different groups and organizations, and posting about our activities on the association's social media channels. We were off to a good start in 2020, but everything changed in mid-March," Shelly Jones, president of WAC said.
She explained, "Without the ability to attend live events, we had to think of a new way to continue our mission virtually. Our goal was to have people working in the industry help us with our mission in a virtual world; this video project was the result of many conversations with industry professionals – members of WAC, school program instructors, administration and others."
The videos have been sent to schools and sponsors and are also being shared on WAC's social media channels, using targeted ads to help WAC reach their target demographic of children 13-18 years old, their parents, school counselors and teachers, "basically anyone that might not be aware of all the awesome career options in the industry," Jones noted.

Announcing the project in Dec. 2020, WAC called on industry professionals who are "proud of your career in the industry OR are a student/instructor that is excited about your Automotive or Collision Tech Program" to "share your elevator speech tell[ing] people why someone should consider this industry for their career."
Ten professionals from different segments of the industry responded to WAC's plea, and with the help of a local college student studying digital media, Taylor Matthews, they created four videos for each social media platform. "Taylor has done an excellent job for us," Jones praised.
The first video debuted on Jan. 16 and featured Elisabeth Sobczak, Global Collision Trainer at Chief Collision Technology; Mike Christman with Schaefer Autobody Centers; and Charlie Favuzza of Complete Auto Body & Repair.
Sobczak, a 30-year industry professional who has taught in the automotive sphere for the past 15 years, provided a synopsis of her career and encouraged young people to consider the automotive industry as a viable career path: "Many people think the automotive industry is better suited for men, but there are huge opportunities for women in collision repair – as a technician, estimator, office support or fulfilling another vital function. Maybe you'll even be an educator who teaches others about the vital nature of proper repairs. Lives depend on us being subject matter experts. I hope you're willing to give the industry a look. There's something in it for everyone, and we can improve the lives of the people we serve."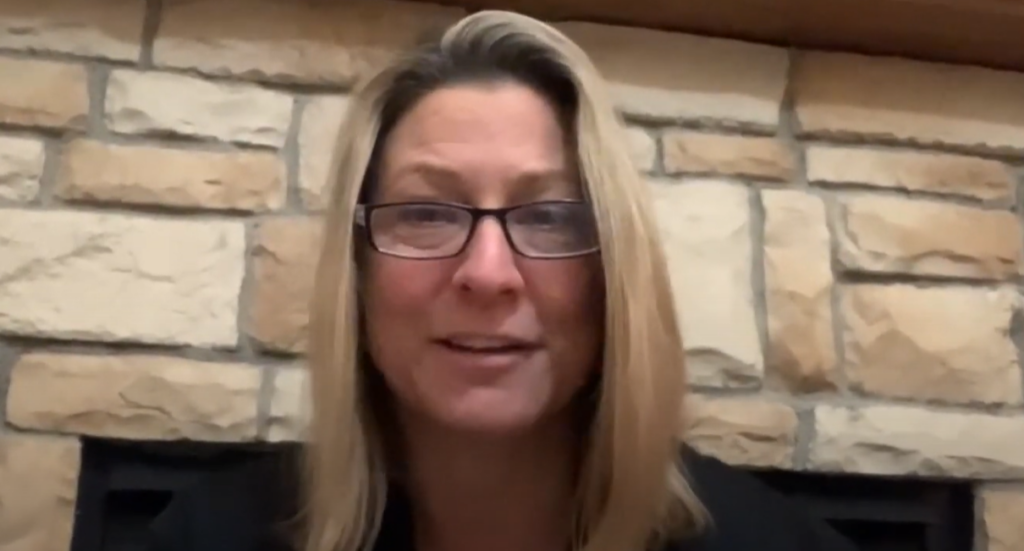 The second video was posted on Jan. 22 and featured Kristen Henry from Schaefer Autobody Centers, and Darrell Reuss, president of ATD Tools, Inc. Addressing young people pursuing another field of study, Henry advised, "Don't limit yourself to thinking that only folks who go to a tech school can do a job in auto body. There are so many opportunities. I graduated with a marketing degree, and I'm able to apply that to the auto body industry. The laboring industries have a lot to offer as a career path. I absolutely love what I do."
Directly engaging the kids in the audience, Reuss referenced his own childhood, spent growing up in the industry. "I'm no mechanic. I wish I could have been, but I just wasn't. Still, the industry offers me a terrific career. So, if you learn to be a tech, you have a career for life and will be able to fix anything you get your hands on. But if you like cars and aren't a technician, there are lots of other opportunities that still let you work with cars."
The third part of the series includes insights from Hallie Sootin, general manager at Schaefer Autobody, and ATI ambassador Gene Slattery. Schaefer Autobody's Amber Rogers, Andrew Wittman from Complete Auto Body, and Tyler Beavers of Schaefer Autobody share their thoughts in Part 4 of Opportunities in the Automotive Industry.
"Not everyone wants or needs to go to college," Slattery pointed out. "Look at tech schools for a rewarding career. Keep an open mind; you might find out you love it and become very successful. Success and happiness are hard work, but if you are passionate and never give up, you can keep taking a step forward."
The feedback WAC has received so far has been overwhelmingly positive. "Everyone involved was very excited about our Opportunities in the Automotive Industry series, and our sponsors are proud to be a part of it," Jones shared. "What we're doing must be something that speaks to people in the industry because we have had participation offers for the next round if we have one. WAC Treasurer Julie Hemann suggested piecing together short video clips to boost on Instagram and TikTok to target the tween/teen age group. We'll determine our next steps after we finish this round of videos."
Part 1 of WAC's video series has been viewed many times, and although WAC initially saw a small number of teens in the analytics, "Our mission was still being met if the videos are seen by parents, teachers and others who aren't aware of the industry's career options," according to Jones. "Fortunately, a couple days in, we learned that the boosted Facebook post could also be added to Instagram at no additional charge, and once I included Instagram, our target audience switched to primarily 13 to 17 year olds."
"We will continue to monitor the analytics and make adjustments if needed. The plan moving forward is to post and boost all four videos on Facebook and our LinkedIn pages," Jones added. "If we get people outside the industry to view the videos, we are creating awareness; that's how we change the negative perceptions about the industry, which will lead to a pipeline of new talent for automotive and collision repair shops."
For more information on WAC and their upcoming initiatives, visit wacstl.com or Facebook.com/WACSTL.