Protect Customers and Employees with Touchless Payments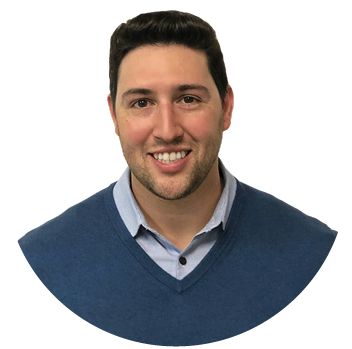 During Kukui's 2020 Virtual Conference, Shane Bonno of 360 Payments discussed "Touch-less Payments" as it pertains to interaction points while accepting payments. In addition to fears related to the spread of COVID-19, modern customers prefer remote payment options such as Text-to-Pay. Bonno stressed, "It's your responsibility to protect your employees and your customers. How will you adapt to the new normal? Right now, you need to do everything you can to ensure everyone's safety. The world is an ever-evolving place, and it can be difficult to decipher what's the latest and greatest technology, and what's going to be right for your business. One thing we can always count on is change, and when change occurs, we have to adapt, or our businesses won't survive."
"Our way of life is changing, including how we accept payments. We have no idea what changes will come tomorrow, but we know the risk for fraud comes up when employees take a credit card number and that hand-to-hand contact increases the risk of spreading viruses," Bonno continued. "The perception is quickly becoming that physically accept a credit card payment is an antiquated technology, relative to other industries and the types of transactions we make on a day-to-day basis. People are taking virtual payments now more than ever. Give your customers contactless options!"
When accepting credit cards manually, Bonno stressed the importance of following protocol, including thorough reviewing all information as well as checking identification. He discussed taking payment over the phone for repairs, emphasizing that all information must be completed correctly and sharing concerns about the possibility of manual errors.
Near field communication (NFC) payments, also known as tap-and-pay options, send short secure communications between two devices within a couple feet, transferring sensitive card data in a wireless format quickly and easily. Apple Pay and Google Pay are commonly used forms of NFC payment, and according to Bonno, "Most newer terminals have these capabilities, and I encourage you to make sure you're up-to-date on that. It's extremely difficult to accomplish NFC if you don't have a customer-facing terminal."
A website portal provides an alternate method for clients to pay, plus it makes them feel secure since most people shop online so often. Additionally, this drives traffic to the shop's website, creating a potential for future business. Security features can also be set up to enhance protection and increase shop owners' confidence in directing customers to pay on the website.
Text-to-pay is very popular amongst millennials and younger generations, but an increasing number of customers have begun to prefer the ability to pay by text, especially in the wake of the pandemic. "Elevate your shop by offering this technology, which satisfies a lot of social distancing requirements," Bonno said. "People will feel at ease that you're giving them an option that allows them to avoid physically entering your shop to pay. They receive a link in a text, and once they complete the form, payment transfers back to you. With a click of a button, you can enhance the customer experience. A lot of people are vying for the available repair business right now, and this tool can help you differentiate yourself from the competition in your area."
Bonno also shared PCI compliance tips: Avoid collecting card information over the phone or writing it on paper. Make sure your website is PCI-compliant before taking payments. Use tokenization for stored cards. Use hosted payment pages or hosted payment fields; "If you need to store a card to set up recurring billing, there are secure options for doing that, but don't keep it in a folder somewhere. You need to use a secure virtual terminal," Bonno insisted.
Successful shops often streamline the business with integrations. "Running an efficient business means using all the tools that are available to you," Bonno taught. "Shop owners put all their energy, time and money into running their businesses and properly repairing vehicles, but there's no reason the financial side of the business shouldn't receive just as much tender, loving care. Explore and utilize all the resources available to help streamline how you accept payments to protect your employees and customers and as a way to enhance the customer experience."
Bonno concluded his presentation by discussing the options available through 360 Payments. More information can be found at 360payments.com.