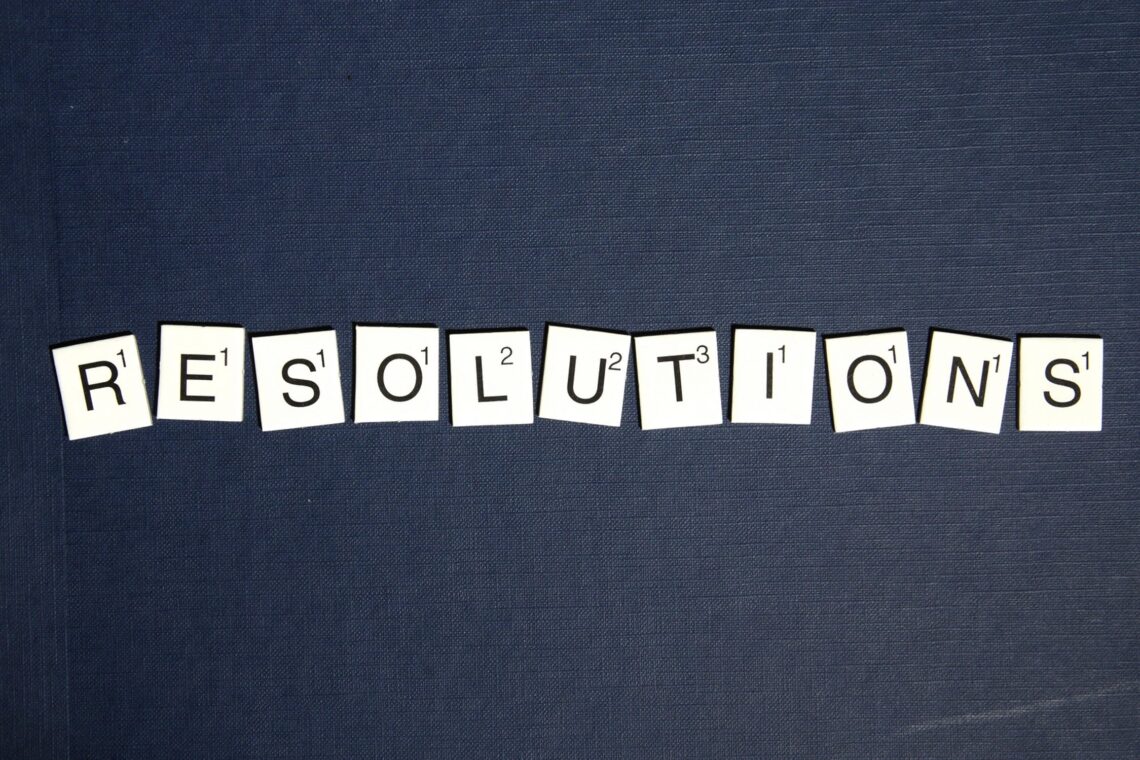 Collision Repair Industry Associations Make 2021 New Year's Resolutions
Printed in Autobody News
On New Year's Eve, people typically enjoy reflecting on the ending year, but 2020 has been a little chaotic, to say the least. While no one seems particularly sad to say goodbye to 2020, there's still excitement and hope for the incoming year, expressed by making New Year's resolutions. Collision repair industry associations are optimistic about the upcoming year and graciously agreed to share their 2021 New Year's resolutions with Autobody News.
Because 2020 has contained so many unprecedented events and situations, many associations' resolutions for the new year are centered around anticipating and addressing members' imminent needs. Bob Amendola, president of the ABAC, is "looking forward to making more headway on the challenges we face within our industry."
"2020 brought a tremendous amount of change to the marketplace," SCRS Executive Director Aaron Schulenburg observed, detailing that changes impacted how members interact with customers, vendors and carriers as well as how they connect within the industry. "Looking to 2021, the association is tremendously focused on what those interactions look like. Since March, the SCRS has formed coalitions with a variety of trade groups to improve support for the small businesses we represent, including two that are seeking PPP forgiveness reform and supporting efforts to streamline forgiveness. The new year, and new administration, will bring new opportunities for the association to serve as a voice of the industry, seeking solutions that improve business conditions for those in our trade."
AASP/MN Executive Director Judell Anderson stated, "Each and every year, the Alliance resolves to advance its mission to improve the state's automotive service industry and the success of its members. In 2021, I anticipate that work will revolve around helping members rebound from what has been a challenging 2020. We stand ready to be of service, based on the needs of our members."
For Jerry McNee, president of AASP/NJ, the most important thing he hopes to see in 2021 is "Unity!! There is strength in numbers, and to create change, it's crucial that we have the ability to share information, such as success or losses where we can all learn something to help improve our industry. From the claims process to vehicle technology, all our businesses have changed due to Covid-19, and we can no longer sit back and operate our businesses the same old way – owners and employees need to get involved… things will not fix themselves."
An area of the industry that needs some particular attention continues to be attracting new talent to the industry. Brandon Eckenrode, Director of Development for CREF, shared, "We plan to continue to be creative and innovative when it comes to attracting students to local collision school programs, providing the support needed by instructors and students while in schools, and continuing to help connect students with local and national employers."
Anderson also emphasized the importance of AASP/MN remaining focused on the next generation of collision repairers. "Despite the pandemic, the availability of a future workforce remains a high priority for the industry, so I expect that the work of MNCARS (MN Careers in Auto Repair & Service) will continue. Our YouTube advertising campaign has been extremely successful, as has been our work to support local high school auto programs," she said.
"For 2021, NATA's goal and desire are to work closer with all the schools in Oregon that offer automotive programs for our students," agreed NATA Executive Director Cathi Webb. "NATA members' number one complaint is the lack of new employees, and I believe that the automotive programs need NATA's help to keep their programs going and encourage our youth to consider our trades as a career option. Margaret Ragan in our office has done an excellent job in staying in touch with teachers and connecting NATA industries with the school's needs. NATA hopes to expand on that course in 2021."
AWAF President Susan Rokosz has a similar goal: "Our New Year's resolution is to continue working towards greater diversity in the automotive industry. Greater diversity benefits both the talent entering the industry and the companies hiring that talent."
Providing continuing education and networking opportunities for association members is also vital to industry leaders. "Share successes with other body shops across the state! We want to let other industry shops know that there is power in knowledge and education, and that we need to work together in order to make a positive change for our industry," ABAT President Burl Richards urged.
Diana DeLeon, Executive Director of ASA-AZ, noted, "Our resolution will be to look at virtual conferences and training in a new way. Being able to offer shop owners and their employees top quality training and networking in this new environment is our goal, along with showing the benefits of saving on costs by eliminating travel and time away, which can allow more people to attend. The virtual platform also allows training classes to be recorded, then viewed at a later date for those not able to join live classes or those who would like to take another look. Our virtual event coming this spring will be one not to miss."
CAWA is eager to "bring our leadership and members back together in 'face to face' settings to continue the networking and exchange of information and knowledge among the industry's finest representatives," according to President and CEO Rodney Pierini.
Anderson concurred, "We are hopeful that we'll be able to safely bring members together for AASP/MN's Annual Meeting and Leadership Conference on May 20th and deliver the education, networking and camaraderie that everyone is so hungry for right now."
Offering ongoing training is also important to ASA Northwest, and Jeff Lovell, President and Executive Director, stated, "ASA Northwest would like to bring the automotive industry together, and we feel we have a good start with the first Professional Automotive Virtual Education (PAVE) Training on January 8th-10th, 2021. We have partnered with other automotive trade associations from all over the U.S. to form this partnership. ASA Northwest is looking forward to serving our members with education, adding value to them and their business in 2021."
SCRS demonstrated its dedication to continuing education by converting the association's Repairer Driven Education and other programs to a virtual environment. "While virtual delivery clearly has its advantages, it is no replacement for the face-to-face interaction and onsite engagement that occurs during an event," Schulenburg said. "We are determined to work with our partners to find ways to safely develop and promote in-person opportunities for learning and information exchange."
According to WIN Chair Cheryl Boswell, "In 2021, WIN plans to bring WIN to our members. Networking is important, and we realize our industry is craving these opportunities, considering the changes in the world. Stay tuned for exciting educational and networking opportunities!"
ASA Executive Director Ray Fisher agreed that training is vital. "The one word that will dominate 2021 as a resolution would be 'adaptable.' We've all seen the rapid changes the collision industry had to make quickly in first quarter 2020 when the pandemic hit and how it affected the marketplace for collision repairers, both short and long term. ASA already had numerous digital resources in place so we expanded our frequencies and delivered information quickly and often – we will continue to do that in 2021 with our X50 Automotive Conference & Expo on April 30 and May 1, 2021."
Josh Kent, who serves as Executive Director for both CCA and TCRA, hopes to see both associations continue to provide more training to shops in their coverage areas, while also increasing membership. "Watching the changes that take place as shops learn more about proper repairs… that's rewarding in itself!"
Growth also continues to be an important goal for associations as the calendar flips to 2021. Executive Director Lucky Papageorg hopes to see AASP/MA "steadily grow our association's membership numbers. In doing so, we will strengthen the voice of every shop, large or small, and provide the information and educational tools to assist them in being successful in the future."
James Rodis, Vice Chair of NABA, said, "The sky is the limit in 2021! We hope to grow the association and get some legislation passed, as well as help provide members with easy access to education and continue to push for safe and proper repairs."
"The other part of 'adaptable' [for ASA] is responding to the rapid changes happening with the manufacturers and the information we are receiving in Washington, D.C. as the administration changes," Fisher contributed. "We know that the new administration is intent on stimulating EV sales and delivering alternative fueled vehicles. We have a representative that is involved in many coalition partnerships to ensure we are at the forefront, take part in the discussions, and that we help the industry with those changes through these relationships."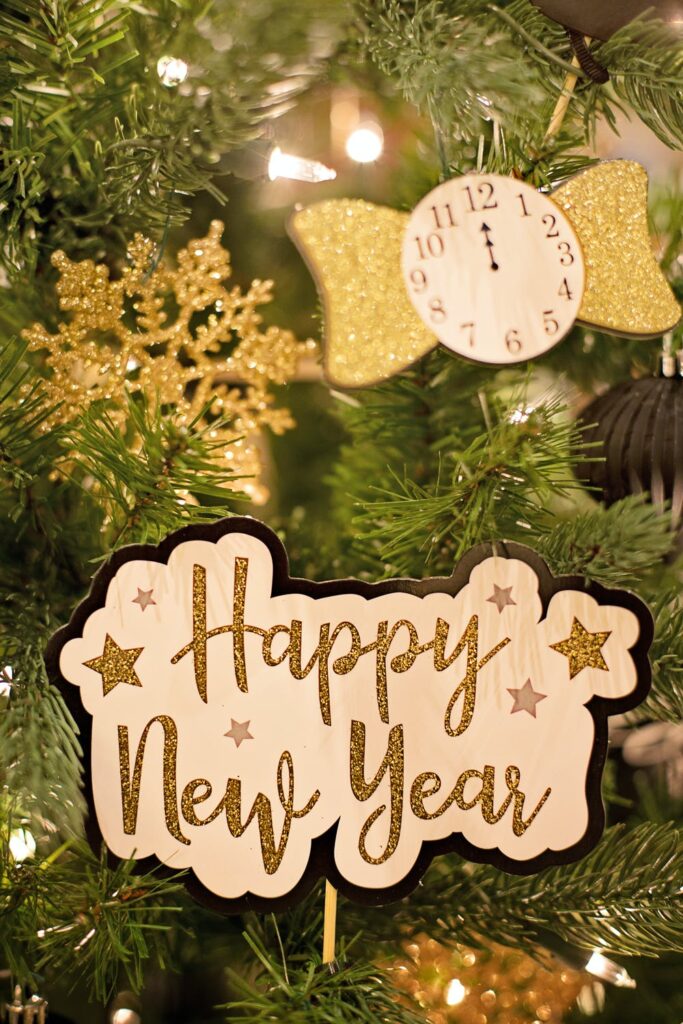 Associations also plan to continue progressing the initiatives previously undertaken. "CIECA's New Year's Resolution for 2021 is to continue developing and promoting data integration standards that will be relevant in the future," CIECA Executive Director Paul Barry shared. "Through our volunteer committees, CIECA members and the industry work together to ensure the organization remains a neutral forum where uniform electronic standards and guidelines are created that allow all segments of the collision industry to be more efficient."
Sandy Blalock, Executive Director of ARA, said, "Apart from maintaining our active COVID response, the association will focus on growing public and industry recognition of its trademarked Recycled Original Equipment (ROE) as a way to accurately identify the parts that our members sell. ROE parts are originally from the manufacturer, and ARA is working on several public awareness and branding campaigns – including a reality TV show, Totaled Treasures – to showcase the truly positive impact that this industry has around the world."
Referencing members' anecdotes about increased difficulties with insurance carriers, Schulenburg noted, "Now, more than ever, it is critical to have the venue and the voice to address the very real challenges taking place on the collision repair center floor. As an association, 2021 brings an opportunity to help draw those challenges out, shine light onto some of the darker areas of the process that impact the consumer, and find mechanisms to help improve understanding amongst all parties regarding what is necessary to properly repair these increasingly advanced vehicles that find their way into our facilities."
"2021 may hold many things in store for us and our industry, but the challenges only help to focus the resolve we have in our mission of SCRS," Schulenburg continued. "There has never been a time where education, information and a voice of advocacy have been more necessary, and we remain steadfast in our intent to deliver on that for our members and non-members alike."
Fisher noted, "2021 presents an opportunity to demonstrate the true educated professionals that we are and take control of being the experts accordingly. Our project to identify the proper OE service procedures for pre/post scanning of vehicles and vehicle calibration for ADAS systems has been a great start, and ASA is grateful to our Collision Operations Committee volunteers and past Board Member Darrell Amberson for their devotion to the endeavor. Our responsibility is to return vehicles to their pre-loss conditions with the integrity of all safety systems as they were designed originally; the lives of families across the U.S. rely on us to do that!"
Despite the challenges that 2020 held for all of us, it's reassuring to know that these industry leaders are leading the charge to ensure that 2021 sees growth, progress and success for collision repairers across the country. I'm hopeful that 2021 will allow us all to see each other face-to-face again, and I welcome feedback and suggestions so we can bring you the best information available in 2021. Happy New Year's everyone!