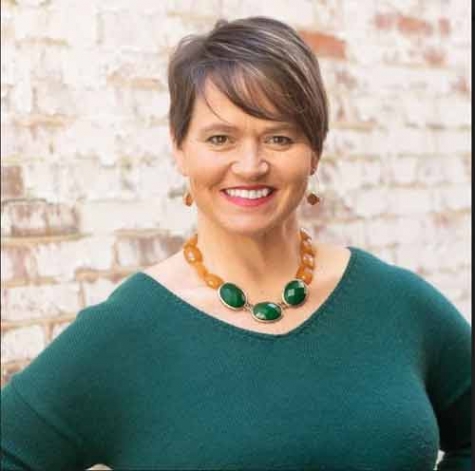 Set Yourself Up for 2021 Marketing Success with Shop Marketing Pros
With 2020 quickly coming to an end, most collision repair shop owners have likely already begun to think about their marketing plans for next year, but Kim Walker of Shop Marketing Pros knows, "It's easy to get so focused on the here and now that we forget about the future, but it's time to think about what you want to accomplish in 2021 and how to plan for that. What are your overall business goals? You need to know your goals in order to determine your marketing plans."
In Shop Marketing Pros' newest class, Walker explains how aligning your overall business goals with your marketing plans can help increase revenue, attract new customers, increase the frequency of existing customers' visits, improve web traffic and add social media followers.
The first step in designing your marketing plan is to set some time aside to really think about what you want from your business. Schedule some time in an environment where you won't be interrupted and think about "what works for you and your shop," Walker said. "Your tactics may be different from other shops' – everybody's plan is going to be different, and that's okay."
Next, evaluate the strengths, weakness, opportunities and threats impacting your business. Develop related SMART (specific, measurable, attainable, relevant, timely) goals, but "don't make them too easy," Walker cautioned. "Your goals should be something you have to reach for."
Examine your marketing KPIs. These include website visitors, social reach, EMM, Google Ads, and more. Calculate your marketing budget for 2021, and look at how you spent your advertising budget in 2020. Figures should be based on facts, such as your total revenue. Examine what's working and what isn't working – keep doing the things that generate revenue and stop doing the things that don't.
Most importantly, know your target audience; who are your ideal customers, and how can you capture their attention? "Once you know who your audience is, figure out how to present yourself as a guide that's going to solve the customer's problems," Walker advised. "Set time aside to develop your marketing plan; the more often you meet with yourself, the shorter each meeting can be!"
After determining what you want from your marketing plan, it's time to develop an action plan. To accomplish your goal, break it down into smaller, quarterly actions, and determine which tactics will be needed at each stage. Establish your core message, and take a look at your calendar to make specific plans for the slower times of the year.
If you want your marketing plan to succeed, you need to get everyone on board. Educate your team to make sure they know what's going on and understand their part in it. Walker stressed, "Each employee is an extension of your marketing team."
"Out of sight, out of mind," Walker pointed out. "Make it visible so everyone can see it. Put your goals on display. Include quarterly benchmarks, and have a monthly meeting to discuss the goals and your progress."
Once you're ready to make it happen and implement your marketing plan for 2021, break your quarterly goals down to weekly action plans. "Get it planned out, put it on your calendar, and invite others from your shop to join you in creating content. If you listen to customers' questions, you'll have content and marketing material forever – if customers are complaining about allergies, record a short video for your website and social media channels explaining why it's important to replace their cabin air filter," Walker suggested.
"Marketing is about sharing useful information and helping customers solve their problems," she continued. "We have to be proactive because marketing fails when it's reactive. Be thoughtful and intentional in your marketing. How do you know if your marketing plan is successful? Track your results, and conduct regular progress checks, adjusting as needed until you reach your goals."
Don't forget to celebrate! As you reach each small goal, you should be rewarding yourself and your team. Ringing a bell, taking the team out for dinner or distributing bonuses are all great ideas for celebrating your successes, but how you take your victory lap is really about "what's relevant to you and your team," according to Walker. "Figure out what actually matters to them, and cater your rewards to your team."
At the end of the day, "you're going to have bumps in the road, but you need to fail forward," Walker said. "Pick yourself up and move on – just keep swimming and be better than you were yesterday."
Shop Marketing Pro's presentation, "Set Yourself Up for 2021 Marketing Success," has been presented to ASA Florida and ASA Northwest. To learn more or schedule a presentation, visit shopmarketingpros.com.