2015 Sherwin-Williams v. JB Collision Receives Court Attention in 2019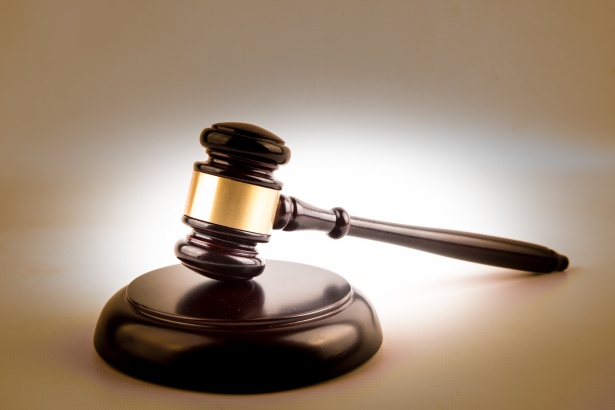 Earlier this year, the Ninth Circuit Court of Appeals ruled that evidence existed supporting the $2.88 million verdict awarded to JB Collision in the shop's lawsuit against Sherwin-Williams.
Originally heard in 2015, the litigation's jury awarded $3.25 million to the shop, but after the trial, the Court partially granted Sherwin-William's motion to reduce JB Collision's damages to $634,357.07. In response to an appeal filed by JB Collision and JJT owner John Tyczki, the Ninth Circuit Court of Appeals ruled that U. S. Southern District Chief Judge Larry Burns erred in his 2016 decision.
After Sherwin-Williams v. JB Collision came before the appeals court on April 25, 2019, three judges unanimously agreed that the 2015 trial record provided evidence of the "reputational" and "emotional" harm Tyczki endured as a result of the unfulfilled promises to fix flawed waterborne paint for which he accused Sherwin-Williams.
The Ninth Circuit Court wrote, "Sherwin-Williams argues that these costs should be excluded from the damages because Tyczki should be judicially estopped from recovering them, and the economic loss rule bars recovery. We agree with the district court. There was sufficient evidence presented at trial to establish that Tyczki suffered damages as a result of re-dos, and that because Sherwin-Williams was on notice of these arguments, Sherwin- Williams was not prejudiced."
In regards to whether Tyczki demonstrated prospective damages, two judges, Senior Circuit Judge Dorothy Nelson and Circuit Judge Consuela Callahan, ruled that Tyczki had suffered harm, but Circuit Judge John Owens believed the Court had been right in reducing a portion of the verdict against Sherwin-Williams due to insufficient evidence on paint-related redo's.
In his partial dissent, Judge Owens wrote, "Even if Tyczki proved that some number of vehicles have yet to be repainted, the district court correctly determined that Tyczki failed to 'introduce any evidence that would allow the jury to determine what portion of the vehicles they had painted in the past would need to be repainted. Thus, I agree with the district court that Tyczki failed to support prospective damages."
Tyczki's journey began when, in anticipation of more stringent environmental regulations, he began the process of implementing a waterborne paint system in his shops. He agreed to buy exclusively from Sherwin-Williams; in exchange for a $275,000 advance to JB Collision in 2008, Tyczki spent $1.3 million in equipment and paint, investing $250,000 for an advance of $40,000 to JJT in 2011. In order to pay off the advances, Tyczki would receive less substantial discounts than the typical customer.
Based on court records, Tyczki agreed to the deal because he was told by a Sherwin-Williams representative that everything he bought from them would count towards the $1.3 million, but Sherwin-Williams later disputed this claim. Sherwin-Williams representatives also told Tyczki that their waterborne paint would work as well as their solvents, he told the court.
According to the lawsuit, "Specifically, Sherwin-Williams … stated to John Tyczki that its water-based paint products provided a perfect color match and did not have any defects that would cause problematic physical characteristics such as 'dye back' (also sometimes referred to as 'loss of gloss'), 'sanding scratches,' 'color fading,' color match problems, 'solvent popping,' paint 'shrinkage' and 'orange peel.'"
However, the waterborne paints did not perform as promised, and when Sherwin-Williams' promises to fix the issue continued to go unfulfilled by the time San Diego mandated the use of waterborne paints in 2010, JB Collision had to choose between breaking the law by using solvent paints or breaking his contract with Sherwin-Williams by switching to a competing brand. Although Sherwin-Williams gave free paint products to Tyczki's businesses for the repainting issues, the lawsuit said the shops took a loss in the labor bill, a figure estimated to be $2,000 per vehicle.
Problems continued through 2013 when JB Collision would reach the $1.3 million threshold, but Sherwin-Williams later accused Tyczki of switching brands before that threshold was met, an accusation he denied.
During the 2015 trial, the jury found that Tyczki had breached the contract but that Sherwin-Williams had misled Tyczki. The jury awarded Tyczki $3.25 million but also found that he owed Sherwin-Williams $374,448.70 for breach of contract, leaving him with $2.88 million.
In his 2016 decision, Judge Burns said, "The Court finds it difficult, but not impossible, to thread the needle through the jury's seemingly inconsistent general verdict … Taken in the light most favorable to the Body Shop Defendants, the evidence establishes that flaws in Sherwin-Williams' product caused them $106,357.07 in damages for unpaid warranty claims, required them to redo 100 vehicles and that there's another 65 vehicles waiting in the queue to be repaired. Using the Body Shop Defendants' higher estimate of $3,200 to repair a vehicle, the evidence supports a maximum verdict of $634,357.07 on their fraud claims."
Tyczki was left with under $260,000.
While the jury wasn't specifically directed to issue a separate decision on "past, prospective, reputational and emotional damages," jurors were instructed to find an amount to "reasonably compensate [Tyczki for] all harm that Sherwin-Williams was a substantial factor in causing."
While Judge Burns agreed Tyczki presented evidence of reputational harm, he felt Tyczki "offered no evidence that would allow the jury to calculate the amount of resulting damages," according to the Ninth Circuit Court who, quoting from the CA Court of Appeals 2012 decision in Rony v. Costa, unanimously agreed that it wasn't necessary.
According to their decision, evidence of "the amount of resulting damages" should not have been required by the district court since reputational and emotional harm are so difficult to quantify. This left the jury "free to place any dollar amount on [the noneconomic] harm [as long as it wasn't] so grossly excessive."
The Ninth Circuit Court further noted, "Tyczki testified to being 'embarrassed' and 'upset' over being 'fooled and lied to throughout [the] whole contract' by Sherwin-Williams and testified that Sherwin-Williams is 'breaking me.' Tyczki's manager similarly testified to being 'really nervous and worried about what the future holds' and having 'lost quite a bit of sleep worrying about how many cars may come back down the road.' A reasonable jury could have included a measure of emotional distress in its 'reasonable calculation' of damages for 'all harm.'"
Regarding prospective damages, "The court found that Tyczki failed to prove prospective damages by a 'reasonable certainty' and that Tyczki presented 'no evidence' to support future harm. We disagree. The testimony of Tyczki, his manager, his employees, and his customers evince that Tyczki painted approximately 10,000 cars with Sherwin-Williams's AWX System, almost all of them experienced (dye-back), any re-dos were done at no charge to the customer, and Tyczki completed about 100 re-dos. Based on the trial testimony and a common-sense reading of the instructions, a reasonable juror could have found prospective damages for costs to repair customer vehicles that have yet to be fixed," the Court wrote.
Sherwin-Williams v. JB Collision is not yet over. In 2016, Sherwin-Williams argued that its three fraud verdicts should be capped at no more than $1.25 million, writing "It is an undeniable truth that litigants are not entitled to a double recovery."
Seeking a new trial or reduced damages, Sherwin-Williams filed a Rule 59 motion which was never heard due to Judge Burns' decision that cut the money awarded to JB Collision. The Ninth Circuit Court judges delegated the case back to the District Court where Sherwin-Williams' Rule 59 motion will be heard on Aug. 16.