ABAC's New Season Begins With CollisionAdvice Presentation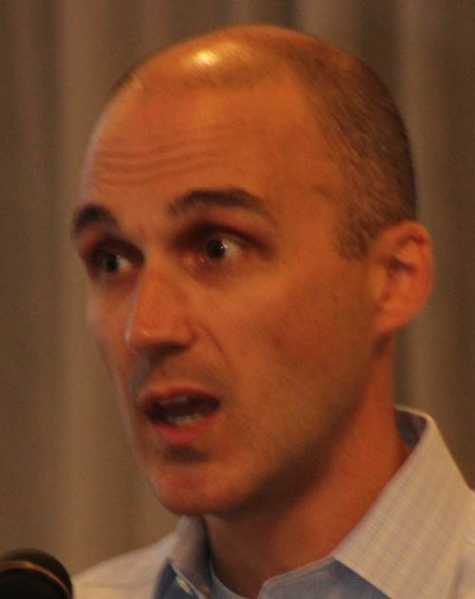 The Auto Body Association of Connecticut (ABAC) returned from summer break on Sept. 26 when nearly 100 attendees gathered at the USS Chowder Pot IV in Hartford, CT, where they received updates on the association, learned about future plans, and enjoyed a presentation on "Creating a Non-Negotiable Final Bill," delivered by Scott Simmons of CollisionAdvice.
ABAC President Bob Amendola kicked things off by thanking attendees and sponsors for their continued support and attendance before introducing ABAC Legal Counsel, Attorney John Parese, who provided an update on the industry's efforts to preserve the 1963 Consent Decree. Parese explained, "The 1963 Consent Decree is the culmination of litigation the United States Department of Justice initiated against insurers to prevent insurance companies from conspiring with one another and to essentially do all of the nonsense we are seeing today. The Decree sought to prohibit, for example, much of what we see in today's DRP network schemes, price-fixing, steering, labor rate suppression, etc. – all the stuff independent collision shop owners are still battling today."
"The Consent Decree was the result of the DOJ's settlement with insurers. It was an agreement to stop doing these things and has been the law of the land for some time. Now, in the Trump administration's push to deregulate businesses, the DOJ is looking to terminate the Consent Decree," Parese continued. "We obviously want to save this law because it protects repairers. So now, we are back at it on a national level, trying to save this law, and we will do everything we can."
Next, ABAC Lobbyist Andy Markowski of Statehouse Associates, LLC encouraged attendees to support the association's work to save the 1963 Consent Decree. "What we've heard tonight is right on the money. You can't do it alone. Your Board of Directors can't do it alone. You all know about the industry we're up against – the money, the power, the number of lobbyists and the employees of the insurance industry has, and the amount of influence they have; however, we have the ears and the minds of some key politicians that have taken the time to understand your collision repair industry and are willing to go to bat for you," Markowski stated.
"When these people step up for us, we need to step up as a group," Markowski urged. "Between now and January is when you can get the attention of the legislators before they go back to the Capitol, before they are busy … We need to educate them about our industry. How do we do that? Many state legislators will host open-houses, coffee hours and meetings in their districts. Attend these get-togethers. Meet [the legislators]. Tell them about your business, your industry. Invite them to come to your shop."
Following dinner, Simmons presented "Creating a Non-Negotiable Final Bill." He began by asking, "Are you continuing to do the same processes every day, expecting a different outcome? Are you ready to decipher the 'Code' of today's vehicles and gain the confidence to not negotiate the repairs required?"
Simmons proceeded to discuss when a final bill is created, why negotiations happen, and what the insurance company's role is in the vehicle repair process. He explained how to achieve outcome-based negotiations and explored a technician's needs in order to properly repair a vehicle. Emphasizing the value of words, Simmons said, "What is the area your technicians work in called at your facility? Stall? A work bay? If you want to be considered the leaders, you need to use terminologies and discussions that the consumer can consider us to be the experts or professionals. So, in my world, I call it a 'production bay.'"
When it comes to negotiating to get to the final bill, Simmons encouraged attendees, "Tell your story. Let's remove the opinions. Have your documents prepared in advance. Stick to the facts. Is it required? Is it included? Is there a pre-determined time? What is it worth? There should never be a choice of how to fix the vehicle correctly. There should only be a business decision to bill or not bill for the operation."
Simmons' presentation also included a review of the industry's latest technology, including OEM technologies, telematics and connected vehicles. Additionally, he discussed scans, electrical systems, automatic collision notification, disconnecting batteries/precautions, required operations for disconnect initialization, how long to wait before disconnecting, removal of undamaged parts, and more.
"Thank you to Scott Simmons for giving us a full slate of critical information that we can all bring back to our businesses," Amendola stated, adding, "The ABAC strives to bring in presenters that can assist and educate collision repair shop owners and managers to help repair cars properly and efficiently while also presenting tips for the future of technology. Please consider joining the Auto Body Association of Connecticut, attend these important educational meetings and get critical information to help keep your shop aimed toward the future."
The primary sponsor for the ABAC's Sept. 26 meeting was Stephen AutoMall Centre. Co-sponsors included Enterprise, Auto Body Supplies and Paint, and Designer Systems. Amendola thanked event sponsors, ABAC Corporate Sponsors, and ABAC News Supporting Advertisers. "Please consider them when making your decisions to purchase anything that they offer. Remember to support those who support you," he said.
For more information about ABAC and its future events, visit abaconn.com.