ABAT Excitedly Preparing for 2019 Texas Auto Body Trade Show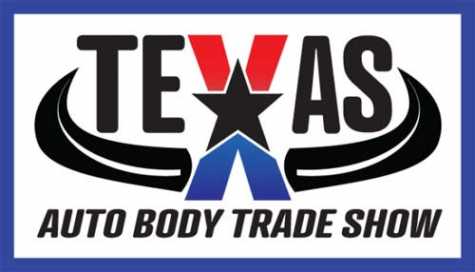 On Sept. 20 and 21, the Auto Body Association of Texas(ABAT) will host its 2019 Texas Auto Body Trade Show at the Will Rogers Memorial Center in Fort Worth, Texas.
According to ABAT President Burl Richards, "After making headway in defending consumer safety during the latest legislative session, ABAT is now gearing up for the 2019 Texas Auto Body Trade Show. The engagement from new and returning exhibitors has already been phenomenal. When I compare where ABAT was at the time of last year's show to where we are now, it's clear that our message is getting out there. I encourage everyone to come out and be a part of this history-making event."
ABAT Executive Director Jill Tuggle added, "This year's event will be like no other event in ABAT history. We are working hard on our 2019 Texas Auto Body Trade Show to bring in speakers and exhibitors from all over the country to deliver the latest education, equipment and technology right here to our home states. Burl and I are diligently doing background work and chasing down ideas to see if something is worth bringing to our members. Earlier this year, ABAT partnered with Greco Publishing to create a stronger, more comprehensive show experiences for repairers, vendors and other industry professionals in the Lone Star State."
Tuggle continued, "In addition to increased exhibitor support, this year's show will boast an extensive educational slate that expands on the success of past events and adds fresh perspectives on industry issues that matter to the survival and growth of every body shop in Texas. If you've never attended this show, this will be the year to devote two days to explore the best training, discussions, education and networking opportunities available in your industry. I can say in all confidence that the best is yet to come."
The educational portion of the event will kick off on Friday, Sept. 20 with a private association roundtable. At 1 p.m., attendees can choose from three educational sessions.
Danny Gredinberg of the Database Enhancement Gateway (DEG) will present "Commonly Missed, Included and Not Included Estimating Items," while 3M's Shawn Collins will discuss "Corrosion Protection: Is Your Shop Prepared for the Post Repair Inspection Era." Robert McDorman of Auto Claim Specialists will teach industry professionals "How to Get Paid for Your Work: Receiving Proper Compensation for Proper Repairs."
McDorman promised, "People who attend my seminar can expect to understand how to manage and prepare claims so they're properly paid. It's my belief that the vehicle's value is one of the most critical components in the valuing of the claim. If the value is improper, then it will affect the diminished value of that claim and the decision by the carrier to either deem the car a total loss or fix it. It's important that shop owners know how important the vehicle's value is in the processing of their claim."
At 3 p.m., three additional seminars will be available, all of which will be encored on Saturday, Sept. 21. Gredinberg and Ron Reichen of Precision Body and Paint collaborate in "Blue Printing: Not Your Grandfather's Estimate," Matthew McDonnell from Big Sky Collision Center will share information on "Shop Procedure Implementation" and Richards will partner with Verifacts Automotive's Chris Olilla for "Collision Repair Coaching: Giving Technicians What They Need to Do the Right Thing." The educational session on Friday, Sept. 20 will conclude with a Body Shop Panel at 6-7 p.m.
Seminars that will only be available on Saturday, Sept. 21 include an OEM Panel Discussion moderated by Reichen and Mark Olson of VECO Expertsand Collins' presentation on "Using Proper Materials and Getting Paid for It." Sam Valenzuela of National Auto Body Research will also inform attendees how to "Use BillableGenie to Get Paid for More Procedures at Better Rates."
Sure to be a popular attraction, the last seminar of the 2019 Texas Auto Body Trade Show will be "Life After the Lawsuit: An Hour With Todd Tracy." Tracy will share takeaways from the $42 million Seebachan litigation, discuss shop liability and the importance of OEM guideline adherence, and more in a presentation sure to "leave everyone in attendance motivated and engaged," ABAT's website proclaims.
Collision repair industry professionals can register for the 2019 Texas Auto Body Trade Show educational seminars for $40 per session or pay $199 to receive full access to all classes. Admission to the trade show is free.
The trade show floor will open on Friday, Sept. 20 from 1-8 p.m. and on Saturday, Sept. 21 from 8 a.m. until 6 p.m. Many exhibitors from previous years will be returning in 2019. Additional sponsorship opportunities are still available, starting at $1,000.
Excited to return to the Texas Auto Body Trade Show for a second year, David Willett of Intrepid Direct Insurance stated, "We had a good flow last year and we're expecting a greater flow this year. We hope to land even more business while helping current insureds update and gain more knowledge. I love the fact that [ABAT is] trying to impact things for the good and not just re-plow already plowed ground. They're not afraid to venture into new areas and make something happen for the good of everyone."
Tuggle pointed out, "Over the years, we've gone through a lot of different evolutions in the balance between the show and the educational component. This started off years ago as an educational event and morphed into a trade show. Now, with our Trade Show growing with more exhibitors, we've made a lot of changes to our education program to keep the traffic on the exhibitor floor steady at all times."
ABAT is very excited and optimistic for this year's event, proclaimed to be the "largest show of its kind in the Southwest." Richards predicted, "This year's show will be bigger than ever before, so there will be more people to network with. With technology changing so quickly, you need to get educated and know what's going on in the industry. You're going to walk away from this show with information that you can utilize the first day you go back to work."
To get more information about the 2019 Texas Auto Body Trade Show or to register as an attendee or exhibitor, visit abat.us/events/2019tradeshow.