AIRCAT Pneumatic Tool Line Makes Work Easier for Ohio Shop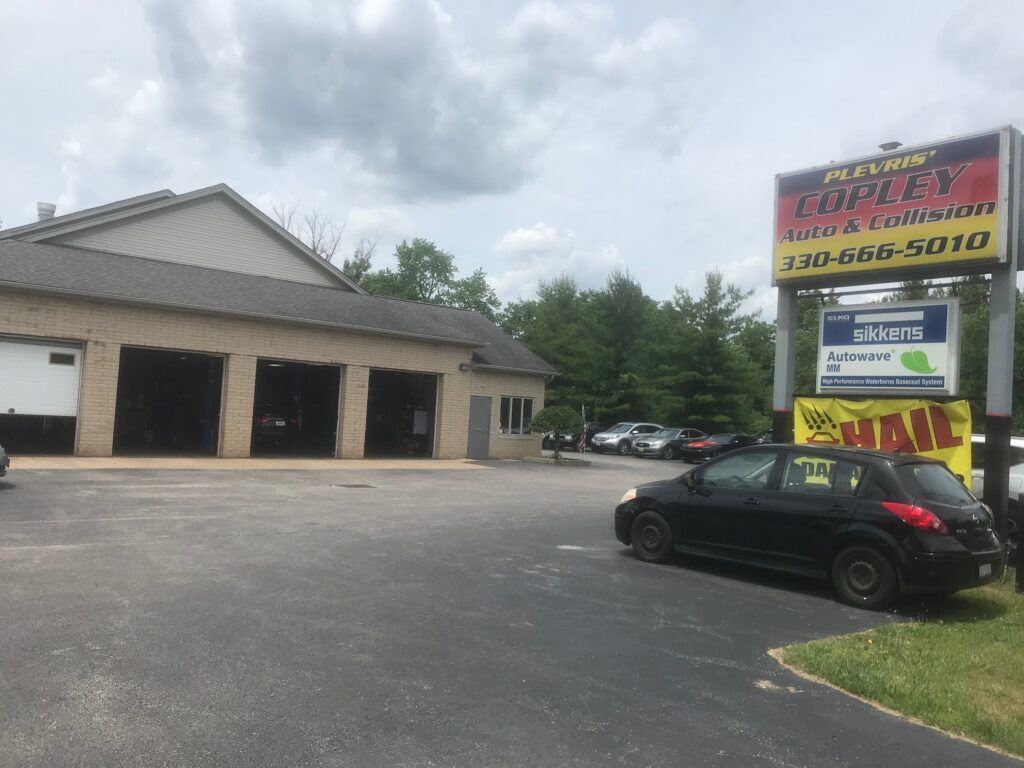 Investing in tools that offer both quality and value is absolutely imperative for John Plevris, owner of Copley Auto & Collision in Copley, Ohio. While running a full-service mechanical and collision repair facility that repairs nearly 300 vehicles on a monthly basis, Plevris cannot afford delays caused by tool difficulties or failures. Since 2000, the shop has utilized AIRCAT Pneumatic Tools by Florida Pneumatic because "There seems to be an evolution in ergonomics that makes work easier."
By allowing the shop's 13 employees to work more efficiently, AIRCAT Tools provide Copley Auto & Collision with an opportunity to deliver even more of the high-quality repairs, which customers have grown to expect from the facility. "My shop is family run with family values, and we understand how to develop relationships; our customers become our friends," Plevris said.
The mechanical shop at Copley Auto & Collision was founded in 1976 by Plevris' father, with the collision shop addition in 1983 being the current owner's brainchild. The I-CAR Gold shop has been trained and certified to spray Sikkens waterborne paint, one of their many environmental efforts. According to Plevris, "We've been using water-based paints for 15 years, and waste oil is used for heat in the mechanical department. All other hazardous wastes, from spent solvents down to fluorescent bulbs, are claimed by a certified facility for proper disposal."
Copley Auto & Collision always strive to avoid waste when possible, and there's no resource in greater danger of being misused than capital. Investing in AIRCAT Pneumatic Tools has eliminated the need for frequent tool replacements since the quiet, ergonomically designed line of products is made with only the highest-grade materials, ensuring a high-quality, long-lasting user experience at a competitive price.
"All of the techs at Copley Auto & Collision recognize the value in great tools, and they love AIRCAT's Pneumatic Tools. The products' ergonomics are great," Plevris stated. "We use the AIRCAT 6700-DCE-3V Electric Palm Sander/Polisher, the AIRCAT 6525-ABS 18" Belt Sander, and the AIRCAT 6700-JBS-332 Jitterbug Sander, as well as the AIRCAT 6390 Compact Needle Scaler, the AIRCAT Pneumatic 6350 Reciprocation Saw, and the AIRCAT 6520 3" Reversible Cut-off Tool. The reversible cut-off tool is excellent at keeping sparks away from the user, even in tight spaces. All of the tools we use from Florida Pneumatic have exceeded our expectations."
The AIRCAT line promises "a substantially reduced level of noise while retaining more power and torque. AIRCAT also incorporates a patented ergonomically engineered handle design to relieve stress and fatigue on the operator's hands, wrists and arms, [along with] the patented tuned exhaust muffler technology in most tools, which allows discharged air to pass without developing back pressure, thus retaining more power, while significantly reducing noise."
While no specific training is necessary for technicians to learn to operate the AIRCAT Pneumatic Tools, the company is always available to demonstrate their products and explain the differences between them.
With vehicle technology advancing at unprecedented rates, the tools and equipment utilized to repair modern vehicles must keep space. Plevris noted, "More technology in vehicles is changing the repair process to become more 'white collar' than ever before. I believe this trend will continue, requiring shops to invest in more high-tech equipment as time goes on."
Fortunately, AIRCAT's unique patented technology represents the most significant advances in the performance of pneumatic tools in nearly 30 years, according to the manufacturer's website. Founded in 1998, AIRCAT Pneumatic Tools is the corporate line of professional mechanical and collision shop air tools from Florida Pneumatic Mfg., a global manufacturer and distributor of over 1 million products annually, including air tools, pipe threading equipment, and intake compressor filters.
Another collision repair industry trend that Plevris has observed is insurers demanding that shops assume more responsibility for the claims process. "With the COVID-19 pandemic, we've been facilitating more of the whole claim process, while insurers review claims remotely. The shop has been heavily burdened by these administrative tasks of processing claims, managing rentals, performing evaluations, and handling more supplements, but I expect that we'll continue performing some of these functions in the future since insurers may realize it's not worth overhead to pay their own adjusters. If that happens, our hourly rate is going to have to increase to account for the extra paperwork."
With the added burden created by this situation, it's more important than ever that Copley Auto & Collision alleviate any unproductive time in the shop's processes, and being able to rely on the AIRCAT Pneumatic Tools that they use daily provides one less cause of concern for Plevris as he navigates the daily challenges of running a successful mechanical and collision repair shop. He explained, "AIRCAT Pneumatic Tools allows us to provide dependable, high-quality repairs in a timely fashion, and we couldn't ask for more."
Copley Auto & Collision
Location: Copley, Ohio
(330) 666-5060
Company at a Glance…
Type: Mechanical and Collision Repair
Facility Employees: 13
In Business Since: 1976
Number of Locations: One
DRP Programs: Five
Combined Production Space: 20,000 square feet
AIRCAT a Division of Florida Pneumatic Mfg. Corporation
(800) 356-3392