ASA, AAM Host Forum Focused on New Tech, Data Access and Cybersecurity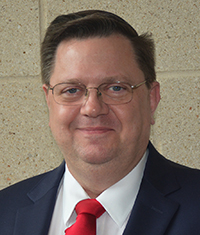 On Sept. 12, ASA and the Alliance of Automobile Manufacturers (AAM) partnered to host the 6th Annual Technology and Telematics Forum at the Hilton Garden Ballroom in Troy, MI.
The first half of the day featured five panels with topics intended to prepare collision repair professionals for the imminent technological advances in the industry's future. Bob Redding, ASA Washington, D.C., representative, described the event: "It's an opportunity for independent repairers to hear first-hand the latest vehicle technology advances, discussions about data access, and dialogue with colleagues."
ASA Executive Director Ray Fisher felt the program was very successful, and he stated, "I want to thank the Alliance for not only their sponsorship of the program, but more importantly, sharing our vision of a productive dialogue with our professionals within the automotive repair industry."
Segmented discussions focused on new vehicle technology, data access and cybersecurity with subject matter experts from the automotive and collision repair industries teaching attendees how these topics will impact their businesses.
A panel discussion on "What's at Stake for Me With These New Technologies" included Frank Leutz of Desert Car Care in AZ, Jason (Buck) Zeise from LaMettry's in MN, Airpro Diagnostics' Vice President of Strategic Business Operations Josh McFarlin, and Robert C. Passmore, CPCU, assistant vice president, Personal Lines Policy, American Property Casualty Insurance Association. Exploring factors revolving around vehicle data access, Leutz and Zeise emphasized the importance of educating consumers about their vehicles, data that is collected, and how that data is utilized by the repairer.
Chuck Olsen, senior vice president of Operations and Automotive Technology for Airpro Diagnostics, participated in a panel discussion alongside Ford's Dave Johnson and Ethan Wilson, senior government relations manager & legal counsel, Turo, as they covered "What's New?" Fisher recalled, "Data access is necessary to diagnose and repair vehicles but must ensure that consumers' privacy rights are protected."
A third panel discussion, focused on "Data Access and Cybersecurity Solutions," included Mobile Auto Solutions' President Kevin DiVito, Mitchell1's Ben Johnson, and John Ohly, director of Federal Affairs for AAM. Debra Bezzina, managing director of the Center for Connected and Automated Transportation for the University of Michigan Transportation Research Institute, delivered a question-and-answer style presentation on "What's Now, New and Next."
During "Think About This on Your Way Home," GM Vice President of Global Security Jeff Massimilla emphasized the importance of cybersecurity for modern vehicles and shared information on the steps GM is taking to strengthen digital security as technology continues to advance exponentially.
Fisher said, "The panels covered a lot of information and a great number of ideas were shared. It is what ASA is here for. One of the assets that our members have is our Washington, D.C., representative, Bob Redding, who did a great job bringing this together for ASA. I say this because when we often talk about Bob's advocacy work in Washington, D.C., oftentimes, it is assumed we are talking about legislation. The reality is, and though that truly is a segment of what he does for us, Bob is also there at the table with anyone that needs to be involved to make sure these discussions are had, much like what we saw at this event. I believe that we also heard a clear message today that car manufacturers must make cybersecurity a priority for the safety and well-being of consumers and they will protect that investment. That is where the discussion ensues about 'data access,' and from what I could tell, the concern is more about establishing qualification and equipment for access, not denying anyone access. In other words, you want a cardiologist taking care of your heart condition, not the orderly!"
For more information about ASA, visit asashop.org.