ASA Texas Introduces New Executive Director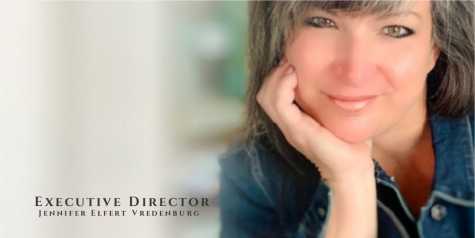 ASA Texas is excited to announce that, after a comprehensive search, the board of directors has selected Jennifer Elfert Vredenburg as executive director.
Regarding the new position, Vredenburg stated, "I'm honored and excited to join an organization that focuses on the automotive service industry's needs. I look forward to pursuing the goals of ASA, and I'm ready to embrace the challenges for creating a stronger organization with long-term success."
In addition to boasting more than 15 years' experience in strategic marketing and graphic design, Vredenburg was exposed to the automotive industry in 1990 when the Army trained her to inspect and operate a variety of military vehicles. More recently, from 2013 until 2018, she and her husband co-owned and operated an automotive service franchise where she "became very familiar with various aspects of day-to-day operations, customer service, staffing needs, and other industry-related demands, along with promotions and business practices to keep staff productive and happy," Vredenburg said, adding "I've always been an enthusiast involved with various motorsports and off-roading clubs."
Vredenburg met ASA Texas President Robert Gruener in early 2019 while pursuing business to business marketing opportunities, and when he learned about her automotive experience, he mentioned the ASA affiliate's vacant position. After submitting her resume, Vredenburg began a six-month interview process which culminated in the board's decision to hire her as the executive director of ASA Texas, beginning on Nov. 1, 2019.
The board is confident in Vredenburg's ability to carry out the group's goals and improve the overall membership experience and participation for the association's long-term success. Gruener stated, "This selection is long overdue. Just as every service industry evolves over time, so do the needs of our association and its members. [Jennifer's] experience and enthusiasm is what ASA Texas needs."
As executive director, Vredenburg will work closely with the association's board to coordinate a variety of organizational matters, including association meetings and other strategic projects. ASA Texas Secretary John Firm expressed his belief that "Jennifer has the skillset needed to tackle the association's challenges," and Rod Burtch, treasurer for ASA Texas, added, "She has the abilities to market our association, bringing new life to it, and that is what our association needs at this time."
Vredenburg has just begun settling into her new role and is currently focused on developing strategies to meet the goals of ASA Texas as well as improving overall member participation by implementing new methods of engagement and promoting access to ASA member benefits.
"I'm very excited over new projects and activities being designed to benefit and engage with ASA Texas members, such as member-based social media competitions between shop owners. I'm working to connect with ASA Texas members who are already active on social media and perhaps even help our members who aren't," Vredenburg shared. "Besides the new projects and activities, I want to make sure members are accessing their automotive related benefits and not missing out on valuable networking opportunities, connecting with other professionals, industry news and educational webinars that ASA has to offer."
Vredenburg also looks forward to planning ASA Texas's annual meeting. "I want ASA Texas's annual membership event to be worth bragging about. Along with traditional activities that automotive shop owners benefit from and anticipate seeing, I'm hoping we'll be able to include some celebratory elements like entertaining member-to-member based competitions, raffles, recognition of milestone memberships, surprise activities, and more," she stated.
"I am also focused on developing new insightful strategies to encourage and educate car owners/motorists regarding why they should seek automotive repair shops that are ASA members," Vredenburg added. "I will be proposing a strategic adjustment to the regional boundaries, so they align with several relevant economic factors. I believe this adjustment will benefit the association long-term and improve participation of our Texas-based members. I plan to propose these adjustments to the board pretty soon, and we'll see what happens from there – I still have quite a bit of ground to cover and hope to establish more detailed plans as we enter the new year."
Vredenburg expressed excitement about her future with ASA Texas, and it appears that the association has a lot of good things to anticipate under her ambitious and capable leadership. For more information on ASA Texas, visit asatx.org.