Vo-Techs Promote Collision Programs in a Virtual World: WAC Meeting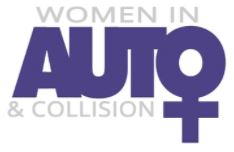 During the August 19th meeting of Women in Automotive and Collision (WAC), held via Zoom, Sally Difani, Administrator of Partnerships and Instructors, Special School District, North and South Tech, spoke about current enrollment numbers, automotive education instructors' plans for remote learning this fall, and how the schools are promoting recruitment efforts virtually.
According to Shelly Jones, President of WAC, "We learned how schools are promoting their programs in a virtual world and to learn more about a Collision national pilot program. The speakers were awesome, which led to really good conversations. The schools that spoke said enrollment is good this year, including more female students. Teachers shared ideas and resources to help each other."
The schools represented included three local high schools and three colleges: South Tech, North Tech, and Lewis and Clark, as well as Ranken Tech, St. Louis Community College, and Contra Costa College. More than half of the attendees were instructors or representatives from the schools. "This meeting gave us at WAC some ideas on how to continue promoting industry careers in a virtual world," Jones said.
Additionally, Ranken's John Helterbrand discussed the school's Collision National Pilot Program, which started three years ago in an effort to improve collision repair education by providing students with more hands-on experience in a shop. The program runs in eight-week blocks, alternating between in-class training and a paid internship.
WAC's next meeting will be held on October 7th at noon. For more information, email [email protected]