CARSTAR Owner Keeps Up with Industry Changes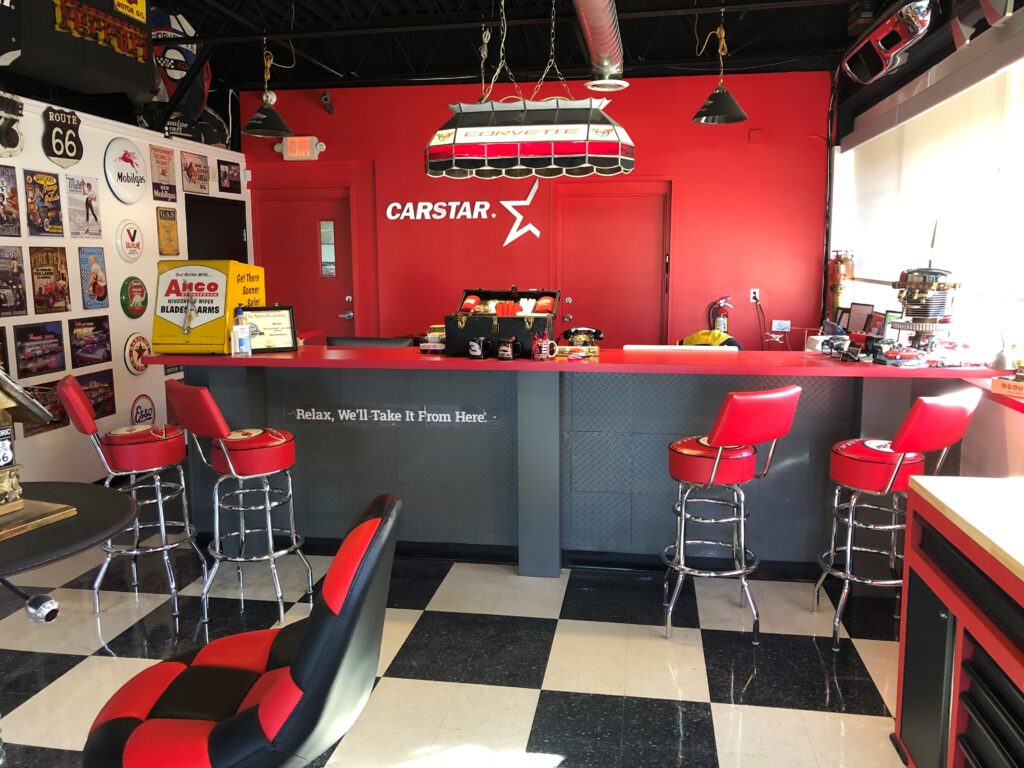 David Ellis, owner of CARSTAR Ellis Brothers Collision in Milford, MI, joined the CARSTAR franchise network in 2019 "in order to keep up with the changes in the industry, to up my game, and to have access to the tools, technology, training, analytics, metrics and nationwide warranty that will set me up for success in this rapidly changing industry."
Although his shop has recently joined the CARSTAR network, Ellis has over two decades of automotive industry experience. In 1999, he founded Complete Automotive Restoration Inc. (CAR Inc.) and "grew the business to one of the largest mobile paint companies in the state. That growth required us to expand our facility, so we figured why not go for it by building a gold-class body shop in 2016? We currently employ seven mobile technicians at CAR Inc., and that success eventually funded our CARSTAR collision business."
Because of his previous experience in the automotive sector, Ellis quickly took note of some trends in the collision repair industry. "OEM certifications are growing in importance, and there is lots of consolidation in our industry; the big are getting bigger by buying up MSO businesses," he shared.
Ellis continued, "AV development continues to evolve and is rapidly altering how cars interact with their human interface. The cars being produced today have many of the systems that must be perfected to make AV a reality for the masses, and they're mastering this technology, hastening the arrival of AV. Most importantly, the body shop of tomorrow must be proficient in researching all the new technologies as well as the repair methodologies."
While seeking the most effective means for obtaining the training and OEM certifications necessary to make his collision repair business as successful as his mobile painting company, Ellis explored the CARSTAR franchise network opportunity. "The training from CARSTAR is awesome! The depth of the material we have training modules for is simply amazing, and the processes and tools at our disposal allow us to compete at the same level as the big chain stores," he said.
"CARSTAR is one of the biggest players in the collision repair market, and as a result, I-CAR has assigned a dedicated representative to assist CARSTAR franchisees with acquiring Gold status, and our representative was there for us every step of the way – to me, that's very special treatment," Ellis added. "We only needed six months with CARSTAR to become I-CAR Gold Certified. I'm so proud of our team because that is almost record time. Now, OEM certifications are on our list of top priorities."
Change always elicits a variety of emotions, and transitioning to a CARSTAR facility was not different for Ellis Brother Collision. "Everyone in the shop experienced something unique, but all of us felt a mix of excitement, anxiety, fear, hope and faith to one degree or another. I personally felt all of it in hi-def. Fortunately, the transition went smoothly, and we are off and running."
The CARSTAR Ellis Brothers Collision facility consists of 11,500 square feet where three technicians repair an average of 50 vehicles each month. The I-CAR Gold Certified shop participates in five DRP relationships with insurers and also offers paintless dent repair services. According to Ellis, "What makes our shop unique is our ability to work on everything from compacts to motorhomes, from jet skis to golf carts, from door dings to frame jobs, and we have one of the coolest waiting rooms in the business."
Advances in technology constantly create rapid updates to how collision repair processes are performed. Staying up to date on these changes requires a solid support system that can be a challenge for independent shops. "The industry is changing each model year, and our focus is on staying current on these changes. We have to scan every vehicle, and we spend a lot more time educating the consumer from the moment they drop their vehicle off," Ellis said.
According to Ellis, "We have adapted to the collision repair industry's changes by purchasing the latest equipment and information technology programs. We use both of those to research repair methods to ensure we execute a complete, safe and quality repair every time. CARSTAR continues to remind and encourage us to acquire OEM certifications since this industry is rapidly heading in that direction. CARSTAR has even provided the contacts and some of the resources we need to hit the ground running."
"In addition, we are able to call upon other franchisees who've already obtained OEM certifications, and I'm amazed by their experience and willingness to help new franchisees to succeed," Ellis continued. "CARSTAR supports our endeavors to improve our business, and I recommend independent shop owners explore the CARSTAR franchise network opportunity. If you don't have the support to move forward, you'll continue to get left behind… or worse."
CARSTAR Ellis Brothers Collision
Location: Milford, MI
(248) 717-3432
https://www.carstar.com/locations/mi/milford-15493/
Company at a Glance…
Type: Collision Repair
Facility Employees: Three
In Business Since: 2017
Number of Locations: One
DRP Programs: Five
Combined Production Space: 11,500 square feet
CARSTAR
(888) 638-5062