Mike Anderson Discusses "Utilizing Technology to Thrive and Not Just Survive in 2020" during February CIECAst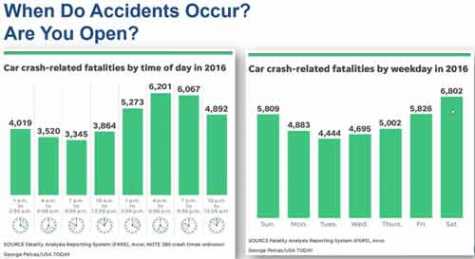 On Feb. 13, CIECA offered a CIECAst webinar entitled "Utilizing Technology to Thrive and Not Just Survive in 2020" with Mike Anderson of Collision Advice.
Topics included eliminating human disruption, how AI will impact collision repair facilities, electronic quality control checklists, text reminders, customer updates using technology and much more.
CIECA Executive Director Ed Weidmann began the webinar by welcoming attendees and introducing Anderson. After covering antitrust and competition guidelines, Anderson dove into a discussion about eliminating human disruption.
"It is no secret that more and more admin tasks are being added to collision repair facilities," Anderson said.
"Due to this fact, we, as collision repairers, must find ways to utilize technology to work smarter, not harder, and improve our efficiencies.
"We must also find ways to eliminate human disruption so that we can stay on task and not get side-tracked. Claims count is also declining, and we need to utilize technology to counter this."
Recommending shops reevaluate their staffing, Anderson pointed out estimators can't handle the same workload as they could in the past, due to the increased admin time needed to research OEM procedures, source parts due to insurance requirements, meet customer service expectations and more.
He urged, "We MUST embrace technology to reduce the workload of your staff."
Anderson identified suggestions for reducing this administrative burden.
Instead of manually scheduling appointments, shops can use scheduling technology to optimize shop production and consumer demand after hours.
Automatic email and text appointment reminders can be sent, and online reservations for rental cars should be used.
He also discussed electronic QC forms and management system interfacing with vendors to import parts invoices instead of manually inputting those invoices.
"There are a lot of things we can utilize technology for," Anderson stressed. "No matter what segment of the industry you're in, ask yourself what things you can stop doing manually and start utilizing technology to do. Work smarter, not harder."
Next, Anderson discussed customer service expectations and informed webinar participants that consumers have liquid expectations and no longer compare their experience with a collision repair facility to other automotive services experiences; they are comparing the experience to the ease and relevance of their experience of the best in all industries.
Examples he gave were Uber, which provides electronic receipts, and Amazon, which is available 24/7.
Anderson asked, "Are you using technology to offer your services after hours?"
Anderson said more accidents happen on Saturdays than any other day, and 36% of consumers need services outside of normal business hours.
"Normally, they want to schedule for an estimate or drop-off, and you have to provide the ability to schedule appointments after hours," he said. "You absolutely need to do this if you want to tap into that 36%."
Emphasizing the importance of taking advantage of their shop's Google listing, Anderson explained that most consumers search "best" when they are looking for a type of business, and only businesses with four or more stars get listed under that designation.
He explained how that listing can be used to receive texts from potential clients after hours, and he discussed how to obtain reviews and link them to a business's website.
Anderson predicted, "Online reviews may become the CSI of the future. We are seeing some insurers using online reviews as their CSI, and some OEMs are also considering this."
Talking about business photos on Google, a shop's website, Facebook and anywhere else it may be published, Anderson said, "Your first picture should be what your business looks like from the street, so a client recognizes your building while driving down the road.
"I would discourage you from including pictures of equipment or disassembled cars—this means nothing to consumers—but include photos of your waiting room, happy customers and staff."
Moving on to photo estimating, Anderson acknowledged the controversial views many collision repairers have of this tool, but he pointed out, "Photo estimating is not a perfect solution, but we must start somewhere as a way to interact with the customer outside normal business hours.
"There's a difference between settling a claim and a marketing strategy, and claimants like this technology," he said.
"Remember that 36% of people need your services outside of normal business hours, and couples want to make a joint decision when they are both together to discuss alternate transportation, finances and other matters.
"Don't rush to conclusions about photo estimating; there's a right application for this tool," Anderson continued.
"Offer it as a marketing strategy so customers can reach you after hours," he said. "Use the photos to triage or schedule work, or utilize them to get a jump start on researching OEM procedures.
"You know you can't write an estimate without completely disassembling the vehicle, but this isn't a black and white area," Anderson said. "Photo estimating is something the industry needs, but we have to set parameters around it."
Noting that ADAS is also starting to have an impact on the industry, Anderson noted that claims were down by as much as 7% last year, and he anticipated that trend continuing.
Noting that as claims frequency declines, capture rate is and will continue to be critical, Anderson suggested, "Increasing severity is hiding the loss of car count. Scanning and calibration caused severity to increase, hiding the fact that we have fewer cars coming to our shop doors, so it's important that we use technology to track the car count, not just income produced.
"Lots of sales cover lots of sins," Anderson said. "When sales are up and shops are making money, we quit paying attention to things that make us successful, like capture rate. Are you following up with potential customers?"
Anderson urged shops to build best practices now, and monitor where work comes from monthly.
"Referral source reports from many management systems allow you to track where your work is coming from, but the attention is in the detail!" Anderson said.
"Make sure you note who referred your customers, and if they are a DRP client, you want to know if they were referred by the insurer or were already planning to use your shop and just happen to be a policyholder for an insurance company with which you have a DRP relationship," he said.
"I want you to thrive, and not just survive!" Anderson reiterated.
"In order to do that, you have to provide details that allow you to proactively assess what's going on," he said.
Artificial intelligence (AI) is a common disucssion topic, and Anderson explored how AI will impact collision repair centers.
According to CCC Information Services, the company has been working with deep learning (DL) and machine learning (ML) technologies since 2011, and the algorithms it has in place show that, today, it is 90% accurate in predicting when an insurer will declare a car a total loss through analysis of a photo of the damaged vehicle.
"What does this mean to the collision repair professional?" Anderson pondered.
"As AI is implemented into our industry, total losses will be identified before the vehicle is sent to a shop," he said. "This eliminates the vehicle storage profit center which is huge for some shops, therefore, they'll have to replace that lost revenue.
"On the positive side, shops with DRP agreements will be able to focus on repairable vehicles." Anderson said.
Regarding total losses, Anderson offered a "golden nugget:"
"Make sure to ask customers if they want you to delete their personal data from the vehicle before sending it to the salvage yard," he said.
"Customers store cell phone data, garage door codes, GPS information and more in their vehicles, and removing that information benefits the consumer and the insurer. Shops need to offer it," he said.
Anderson then explained that the days of pen and paper QC forms are gone, and electronic QC procedures are imperative, pointing out that the electronic version records a date, time, and in some cases, a geotag.
He explored some of the challenges related to electronic checklists, such as data storage, setting standards and holding staff accountable for accurate completion.
The benefits of using electronic QC checklists were also addressed.
According to Anderson, "Collision repairers today absolutely must use electronic QC checklists. They create verifiable trust between all parties, including the OEM, insurer and consumer, and it allows the shop to hold everyone to the same standards."
Anderson then explored the opportunities that exist with test drives and the importance of ensuring the shop has a strong WiFi signal that can handle all employees accessing it at the same time.
Examining the topic of telematics and connected vehicles, Anderson observed that the age of connected cars began with GM's OnStar in 1996, and as of 2016, there were 250 companies with more than $38.7 billion in funding in that space.
"Today, it is coming at us at lightning speed," Anderson said.
"Connected cars will spur innovation and growth among automotive and non-automotive industries alike," he said.
"For companies willing to invest in the automotive industry of the future, payback could be huge. In 2020, analysts project the global connected car industry to be a $141 billion market."
Anderson urged collision repairers to acquire training now, as he discussed generational preferences related to connected cars and the importance of checking owner's manuals to learn if a vehicle needs to be placed into service mode prior to disassembly to prevent an alert being sent to the vehicle owner while the car is in the shop.
Talking about voice-activated search and the frequency with which this is used while driving, Anderson pointed out, "The vehicle will be and may already be watching you! As more cars are connected to the Internet in the future, we'll see more cameras, and it's important to understand that anything we say or do around the vehicle can actually be recorded on those cameras."
As the February CIECAst came to a conclusion, Anderson shared his wish list.
He'd like to see a genius feature for parts and OEM research where the system is more integrated and makes recommendations, in addition to a search feature to identify one-time use parts and AI to determine best scheduling practices.
"The collision repair industry hasn't scratched 10% of its potential when it comes to utilizing technology," Anderson said, quoting an "old country song" to add, "We have a long way to go and a short time to get there!"
CIECA's webinars are eligible for AMi credit toward an industry-recognized professional designation and specialty degree.
The next CIECAcast is scheduled for11 a.m. CST Tuesday, March 17, and will feature Michael Ortega, senior director of application development at IAA.
The webinar is entitled "The Key to Collaboration: Combining Technology and Communication."
For more information on CIECA and its webinars, visit cieca.com.