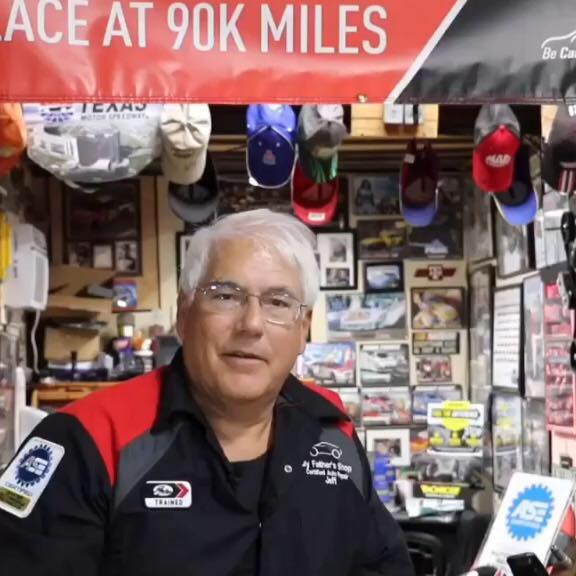 Texas Shop Partners with ATEQ TPMS Tools to Give Tools for Schools
Jeff Buckley, owner of My Father's Shop in Midlothian, Texas, has partnered with ATEQ TPMS Tools & Solutions for the second year to give away three ATEQ VT36 tools to deserving automotive high schools, technical centers or colleges.
Buckley stated, "I am so honored and excited to be involved with great companies that believe in giving back. It means a lot for the instructors to have the latest technology to teach on today's vehicles. This is a great concept to support the schools; we are investing in the future of our industry."
ATEQ will donate two tools, while Buckley will contribute a third tool. Buckley explained, "My hope is that contests like this will encourage other shop owners to get involved with their local school programs. I also hope this encourages other companies to find ways to help our future techs and the educational programs where they are trained. Last year's winners were so excited about the TPMS tools, and this year, I've had a couple larger schools ask how they can help a smaller program in the next town. Wow, when we all come together – that's what makes an idea really succeed!"
The contest begins on Oct. 7 in honor of National Car Care Month, and to enter, students must submit a video explaining why their school deserves the tool and how the school can benefit from it. The submission form can be found on both companies' Facebook pages (ATEQ TPMS TOOLS and MY FATHER'S SHOP), and entries will be accepted until Oct.13.
Only one entry per school will be accepted. The contest is open to schools in the United States and Canada. Last year's winners are not eligible to win this year's contest.
Once all videos are collected and reviewed, they will be posted to ATEQ's Facebook page where users will vote for the school they believe is most deserving of the ATEQ VT36. Voting will be open from Oct.14 through Oct. 21, and the schools with the most votes will win the tool. On Oct. 22, ATEQ will announce the winners via Facebook Live.
Buckley said, "ATEQ TPMS has the fastest tool on the market, and it works with the OEs and sensor manufacturers. I love collaborating with great companies who create products that exceed performance expectations and show they care about the industry's future by investing in students and their educations."