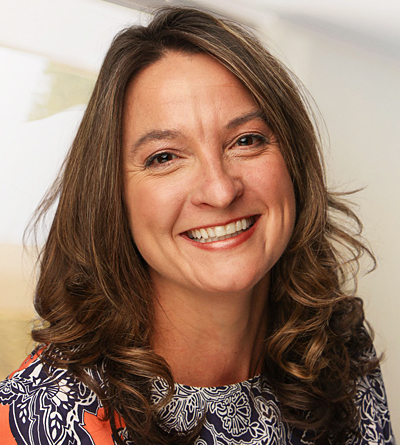 WIN Webinar Explores What's NEXT for Auto Body in the Digital World
On International Women's Day on March 8, Elaina Farnsworth, CEO of The NEXT Education, shared insights on "What's NEXT for the Future Autobody Worker in Our Emerging Digital World," during a webinar hosted by the Women's Industry Network (WIN®). "Never before have we seen such a change in how transportation has been done," Farnsworth began. "We are experiencing a wonderful period of growth, and the industry needs as many women as possible."
Referencing technologies, such as intelligent infrastructure, self-driving and autonomous vehicles, and connected cars, Farnsworth pointed out, "If we don't have technicians who really understand the technology, all this great technology is worthless. We focus on growing the person, who can then become an agent of change and grow the industry."
Connected vehicles (CV) are cars that talk to one another, and many modern vehicles already include a variety of wireless communications, information, and entertainment systems inside the vehicle, such as GPS, smartphone linking, and automated incident reporting. CVs provide the ability to equip vehicles with bidirectional communication using any protocol connectivity wirelessly, as well as the ability to allow vehicles access to both wireless and networked devices inside and outside of the vehicle itself. According to Frost & Sullivan, 20% of vehicles in North America will have telematics capabilities by 2025, and nearly 80% of vehicles will contain some sort of connected capability by 2030.
Connectivity provides an opportunity to optimize traffic management, reduce collisions, and provide travel information, according to Farnsworth. "There are a lot of electronics going on inside a connected vehicle, and though the industry is likely to see fewer collision in the future, vehicles involved in accidents will be more expensive to fix."
"Range of vision is important to think about as a repairer. We need to know how the sensors interact and what they're expected to do," Farnsworth added. "Be careful of the sensors and the cameras when you repair connected vehicles – these features provide enhanced safety and mobility. Each have different requirements for speed, security, distance and bandwidth."
Farnsworth believes it's important for the collision repair industry to "understand where we are today but also where we're going. A lot of development is being done around Wi-Fi and 5G, which will come to fruition in the near future. It's important to understand all the ways these vehicles communicate because it could impact your diagnosis. Repairers will follow a different diagnostic process with these vehicles, and we need to think about how we will need to diagnose them differently as vehicles evolve."
Although automated and autonomous vehicles (AVs) are often grouped together, they are not the same. Explaining the differences, Farnsworth noted, "Automated refers to vehicles that have a capability to steer, accelerate, and brake under certain road, weather, and traffic systems, while a fully autonomous vehicles does not require a driver for any road, weather or traffic condition. Currently, there are no fully autonomous vehicles in the world; they are all level 4 and limited to dry, well-marked, and generally flat roads in good weather and usually light traffic."
After explaining the levels of driving automation, Farnsworth provided examples of systems found in automated vehicles. Adaptive cruise control down to a stop builds on basic adaptive cruise control but allows the system to function down to a full standstill, "an important next step to manage bumper-to-bumper traffic," she said.
Lane-center steering builds upon lane-departure steering assist, which only intervenes as you approach or cross the lane markings. The lane-center steering system actively centers the vehicle in its lane by tracking lane markings and/or the vehicle ahead. Although these systems can often navigate mild curves, they typically require the driver's hands to remain on the wheel and will issue warnings and eventually deactivate if they sense a lack of steering force. Hands-free steering centers the cars without requiring the driver's hands on the wheel, though it still requires the driver to pay attention.
OEMs are currently leading development with GM leading in execution for connected and automated vehicles, while Ford vaults ahead in strategy. "The news constantly reports partnership announcements, as well as some mergers and acquisitions," Farnsworth shared. "In addition to the traditional OEMs, companies like Apple and Google are beginning to play a role in vehicle technologies; they're even toying with the idea of building their own cars. Lots of new players are entering the market, and it's definitely not going anywhere. As that segment of the industry grows, there will be more opportunities for others to join in."
Explaining why CVs and AVs matter to repairers, Farnsworth said, "Sensor-based blind-zone and cross-traffic alerts get knocked around in crashes, and ADAS are proliferating in lower-priced vehicles. All new light vehicles will have backup cameras, and the industry has agreed to make automatic braking and forward collision warning systems standard by 2022. Replacing a sensor torn off a car's front end and swept up at a crash site can require a body shop diagnostic technician to go far beyond looking up a vehicle identification number to see what ADAS technology was original equipment."
Repairing AVs also requires knowledge about repair and replacement of sensors, knowledge of electrical theory and information technology, and understanding of ADAS technology. Describing ADAS, Farnsworth stated, "ADAS assist drivers in driving and parking functions. Through a safe human-machine interface, ADAS increase car and road safety, using automated technology, such as sensors and cameras, to detect nearby obstacles or driver errors, and respond accordingly. ADAS are developed to automate, adapt and enhance vehicle systems for safety and better driving. Although cars with ADAS are involved in fewer collisions, these systems are the costliest to repair."
Discussing the number of sensors on a modern vehicle, which can exceed 100 sensors, Farnsworth pointed out that even the headlights and tires contain sensors, and she predicted that more sensors will be added to vehicles as they evolve. The addition of so many sensors necessitates scanning and calibration procedures. "Sensors are the eyes and ears of ADAS, and when ADAS need to be serviced, it requires special equipment, operated by a specially trained technican," she noted. "Many previously simple repairs now require ADAS calibration, which includes cameras, sensors and controllers, and requires specialized tooling and equipment."
Farnsworth reminded, "ADAS systems use multiple sensors, and all need to be validated to solve the problem. In addition to the increased cost, the vehicle often requires a recalibration of the entire system, an additional cost."
How does this impact the collision repair industry? "As connected, automated and autonomous and smart cars rapidly increase, so does the demand for knowledgeable leaders, certified and credentialed employees, and skilled workers with access to the latest information, since new technologies are being released every day," Farnsworth said. "Collisions are projected to reduce, but the cost to repair will increase. The repair process will include the need to recalibrate sensors, which requires consistent up to date information on new technologies and real-world experience to stay relevant."
Before ending with a Q&A session, Farnsworth encouraged attendees to "Get involved! Find out about the latest technologies available and where you can receive training. There are so many opportunities in this field, and we need to understand the various issues happening as we connect vehicles with 5G and satellites. Discover a new passion that will lead you into the new future of transportation."
For more information on The NEXT Education, visit www.thenexted.com.
WIN will be holding its 2021 Scholarship Walk virtually, from April 18 through May 2. The 2021 WIN Educational Conference, also held virtually, is scheduled for May 4 and 5. For more information on WIN, visit www.womensindustrynetwork.com.