Riding the Emotional Roller Coaster of COVID-19 as a Shop Owner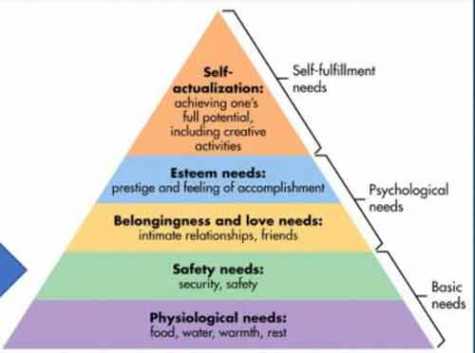 Business ownership always has its ups and downs, but the current economic climate has added loops and twists leaving many folks feeling nauseated.
Dan Taylor, of Transformers Institute, addressed "Riding the Emotional Roller Coaster as an Owner," during a recent installment of a collaborative series of technical and management classes focused on necessary topics for navigating business operations during the COVID-19 pandemic.
The series is hosted by the Carquest Technical Institute and Worldpac Training Institute (CTI+WTI.)
"It has been an unbelievable six weeks—we've never seen anything like this," Taylor began, recalling his first roller coaster ride when he was 10 years old. "As we started the ascent, I was pretty relaxed, but as we proceeded down, my anxiety level shot off the chart, and my 10-year-old hands dented the handlebars before I finally relaxed towards the end of the ride.
"It was quite the journey, and this situation has been very similar to that."
"Society has been dramatically impacted, but we are going to come out of this," he continued. "How can you ride this roller coaster both rationally and emotionally? Our brains work emotionally and rationally at the same time, and it doesn't behoove us to stay in one area and not work with them both interlocked, because that's where we find the most harmony and peace.
"Remember that all roller coaster rides end, allowing you to return home again. In the meantime, hang on to your passion. We're going to get back to all the things we enjoy; we just have to be patient."
Taylor identified human behavior as one thing that always remains the same. He discussed passive social herd mentality, meaning people tend to move in a herd, even when they do not necessarily endorse the behavior or believe it's the right direction. Behavior is emotionally driven, Taylor explained.
"Humans do things over and over again because we're wired a certain way."
Maslow's Hierarchy is a psychological theory, in pyramid form, identifying the five basic needs of humans, which build upon the previous need.
After physiological and safety needs are met, the middle of the pyramid indicates the psychological need for belonging and love.
"As shop owners, we have a huge impact on employees in all three bottom categories. People need people," Taylor stressed. "We are social and need to be connected with each other. We don't like change, we like things to stay normal, and we want to remain in our comfort zones. We can't operate effectively over long periods of time in fear because the fatigue factor will force change."
During the Great Recession, Taylor said, employers with five or fewer employees experienced a 30% failure rate, while companies with 10 or fewer employees had a 20% failure rate; for organizations that were less than five years old, that rate doubled.
America is heading into a recession now, due to COVID-19's impact on the economy, and noting 54% of small businesses have either closed or will close within the next two weeks, Taylor predicted 24% of small businesses will close permanently if there are no changes in the next seven weeks.
"We learn things when we look in the rearview mirror," Taylor said. "Every recession or depression is followed by an economic improvement. After each macroeconomic trough, there will be a peak—it will rise again. This is a normal, anticipated cycle. We all have to exhale at some point."
There have been 22 million new unemployment claims since this crisis began, Taylor said.
"The labor pool change will be advantageous to employers," he said. "We've been experiencing a tech shortage so many shops hire who is available, but with more candidates available, attitudes will improve and shops will be able to be more selective about who is the right fit for their business."

Macroeconomics is concerned with large scale factors, while microeconomics focuses on the impact of individual decisions and factors.
Macroeconomic impacts will be seen in a decrease of new car sales, since consumer confidence will be shaken, Taylor said.
"Dealers will employ creative tactics to survive, including aggressive service offers," he said. "There will be work force reductions and both temporary and permanent closures. There will be failures in the marketplace; some of our peers and competitors will fail in the next weeks and months, unfortunately."
On the microeconomic scale, according to a recent survey by the Washington Examiner, 49% of employees live paycheck to paycheck, and 31% of Americans missed their April rent payment. The survey indicated it will take this segment of the economy considerably longer to recover, compared to other segments.
Throughout all these catastrophic changes, it's important to search for the positive.
"There will be a void in the market for our services. Car sales, public transportation and Uber are all on the decline, which means the use of personal vehicles will rise, and that's where we shine," Taylor noted. "There are great opportunities for you to pick up clientele and expand your business. Failures will allow us to adjust labor rates, compensation levels, margin expectations and profit levels. You deserve to make healthy returns on your investment; I want you to make money."
Taylor emphasized the importance of being proactive and focusing on things that can be controlled.
"Pour energy and focus into the future. Determine what steps you can take now to position yourself for future success," he said. "Self-talk is the bulk of conversations you have, and you need to be positive. Spend time with positive people, and limit your exposure to the news.
"Find something to look forward to—pick a date for when you plan to move forward, knowing that it will need to be flexible based on what happens with this pandemic, and focus on what you can do now to get ready for when the economy starts to reopen."
Taylor discussed the importance of emotional intelligence (EQ), which has been identified as the single factor distinguishing star performers in every field. He examined the various soft skills that fall in this category, and explained how the five core emotions (happy, sad, angry, afraid, guilty) impact people on a regular basis, but particularly in the current environment.
Taylor shared 11 tips for managing anxiety: create/maintain a schedule, limit time-consuming media and choose what media is consumed.
"It's important to get different perspectives so you obtain as much information as possible and keep emotions in check. There's a lot of false information out there, so look for the truth," he pointed out.
Exercise and labeling emotions can also help people manage anxiety. Balance emotions with logic, maintain social support and focus on the things that can be controlled.
Externalize anxiety, and schedule time to worry so it's not overly consuming.
If a thought becomes overwhelming, Taylor recommended trying to "argue the opposite. Ask yourself questions to try to rearrange your thoughts when you're hyper-focused on something that's enhancing your fears and anxiety."
Attendees were encouraged to be who they are.
"Don't be somebody that you aren't. You can't fake your way through leading your team during this crisis," Taylor insisted. "We're in a battle right now, but you have to stay true to yourself."
Taylor ended his presentation by encouraging folks to set new habits, improve their mindset, practice gratitude and find joy in ordinary life.
"Be in the moment—your five senses, foods, Mother Nature, a warm bed—these things are awesome, and it can help to remember that you have plenty of things to be thankful for, no matter how hard things may seem."
A complete webinar schedule for this series is available here or here.