Tractable Secures $25M in Funding, CEO Shares Grand Vision for Collision Repair Industry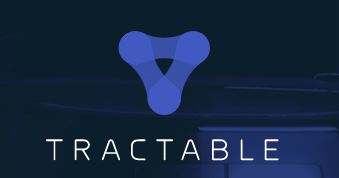 Tractable, an A.I. photo estimating company, announced Feb. 27 it raised $25 million to expand into new markets and enhance research and development initiatives on its software.
The investment was led by Georgian Partners, with participation from existing investors, including Insight Partners and Ignition Partners.
Combined with the $30 million previously raised, Tractable has raised $55 million.
Tractable currently operates in nine countries but plans to use the recently secured funds to expand into new markets.
It also plans to use the funds to invest in research and development to ensure its software is the best available A.I. on the market.
"Our mission at Tractable is to bring A.I. breakthroughs to real-world problems and by doing so, make a positive difference to people's lives," said Tractable founder and CEO Alex Dalyac. "We're achieving that every day, as our technology means people across the world are recovering their livelihoods more quickly after an accident.
"This new investment from Georgian Partners, who have a standout track record in investing in software companies, shows informed investors believe we will scale our success even further and reach new markets, new clients and new areas to operate in."
Tractable is particularly interested in obtaining new clients from the collision repair industry.
"A.I. can benefit the collision repair industry throughout the life of the claim in a variety of ways," said Ahmed Zifzaf, marketing lead for Tractable. "For starters, it expedites the process and allows for early parts ordering. This technology will be very useful as it pertains to a lot of elements in the collision repair lifecycle."
Julie Kheyfets, head of North American business for Tractable, explained a few ways the company's software will benefit collision repair facilities.
"When triaging vehicles, repairers can use A.I. to quickly determine if the vehicle is repairable or if it's a total loss," Kheyfets said. "They can use the software to create estimates which, in addition to saving time, will help drive consistency and accuracy in the shop's estimates.
"Our software can also instantly audit an estimate to ensure it's in line with insurer standards. The A.I. processes much of the shop's operational paperwork and can save shops time and effort."
Since Tractable announced its A.I. offering for collision repairers at SEMA 2019, Kheyfets said, it has received a significant amount of demand from the collision repair industry, including from repairers.
"A.I. is new to the collision repair ecosystem, and as with any new technology, some folks are very excited by the potential and value they see, while others are more cautious and will wait for widespread adoption before moving forward," Kheyfets said, "We're very excited about how much enthusiasm we're seeing from shops."
Currently, several major MSOs are testing Tractable's A.I. technology in hopes of streamlining their operations and reducing their supplement rates.
Although Dalyac believes it makes a lot of sense to start with these larger companies, he's happy the company has received interest from independent collision repair facilities as well, and he's hopeful the most recent round of funding will help Tractable pursue that level of business more actively.
"Much of the marketing around A.I. entering the collision repair ecosystem is centered around insurers, but a lot of shops have asked if A.I. is for them too—the answer is yes!" Dalyac said. "We want every player in the industry, including repairers, to have their own A.I., which they can calibrate to meet the demands of their individual business."
Tractable is also working with the salvage industry and announced partnerships with LKQ and the Auto Body Parts Association in September 2019.
"These partnerships are an exciting step forward for Tractable as we aid accident and disaster recovery with A.I.," Dalyac said. "Auto appraisal is a key decision-making point throughout the auto claim and fulfilment process."
Dalyac said a visual A.I. assessment means many necessary decisions can now occur sooner—for example, as soon as the driver submits photos of their car.
"With A.I. and these partnerships, every American consumer can now have an unbiased auto appraiser on their phone, in their pocket," Dalyac said.
Dalyac sees Tractable's collaboration with salvage yards as having "A.I. training potential," since seeing what happened under the vehicle's surface will ultimately train the software to predict total losses sooner.
"Our vision is for all players in the collision ecosystem to have their own A.I. from Tractable and be able to calibrate it as needed," Dalyac said. "We want Tractable to bring value to insurers as well as collision repairers, parts centers, salvage yards and every other segment of the industry."
Dalyac said different kinds of lighting and other conditions can impact the A.I.'s accuracy, and Tractable wants its software to work accurately in all those conditions.
"Tractable's A.I. can pretty much predict all the necessary operations—R&I, repair times, paint—but we want to continue developing its robustness, so we'll continue to invest in improving the software," Dalyac said. "We're also increasing the auxiliary parts it can read so it will be very precise and shops will love it."
One of the biggest challenges Tractable faces is related to the industry's perception of A.I.
"Many people see A.I. technology as futuristic and deeply technical," Dalyac said. "Shops insist they are in the business of repairing cars and that this advanced technology isn't really part of their daily operations; however, you don't need to be an A.I. person to test and evaluate A.I. software. You actually need to be able to repair a car to evaluate the software effectively."
Noting that many companies releasing A.I. technology are only offering "smoke and mirrors and a lot of canned visuals," Dalyac encouraged collision repairers to test Tractable and other A.I. solutions.
"You're in the best position to be able to determine which A.I.s work and which don't," Dalyac said. "You can tell if the A.I. is struggling to identify a dent in a photo or if it gets confused by a shadow on the hood. Repairers should test the A.I. and use their expertise to determine if the software yields the correct results."
Tractable invites feedback from shops on the accuracy of its A.I.
"Shops' feedback will help us determine the best way to develop Tractable's A.I. to the level we want—to a level that benefits every segment of the collision repair industry," Dalyac said.
For more information about Tractable and its A.I. software, visit tractable.ai.